A baby or toddler "produces" up to ten full diapers a day. Not only parents can imagine the huge mountains of rubbish.
DATA & FACTS
Sector: 
Consumer goods

Renewable resource: 
corn starch, potato starch

Participating companies:
Fairwindel

Bioeconomy factor:
Replacement of petroleum-based materials by renewable raw materials

Status:
on the market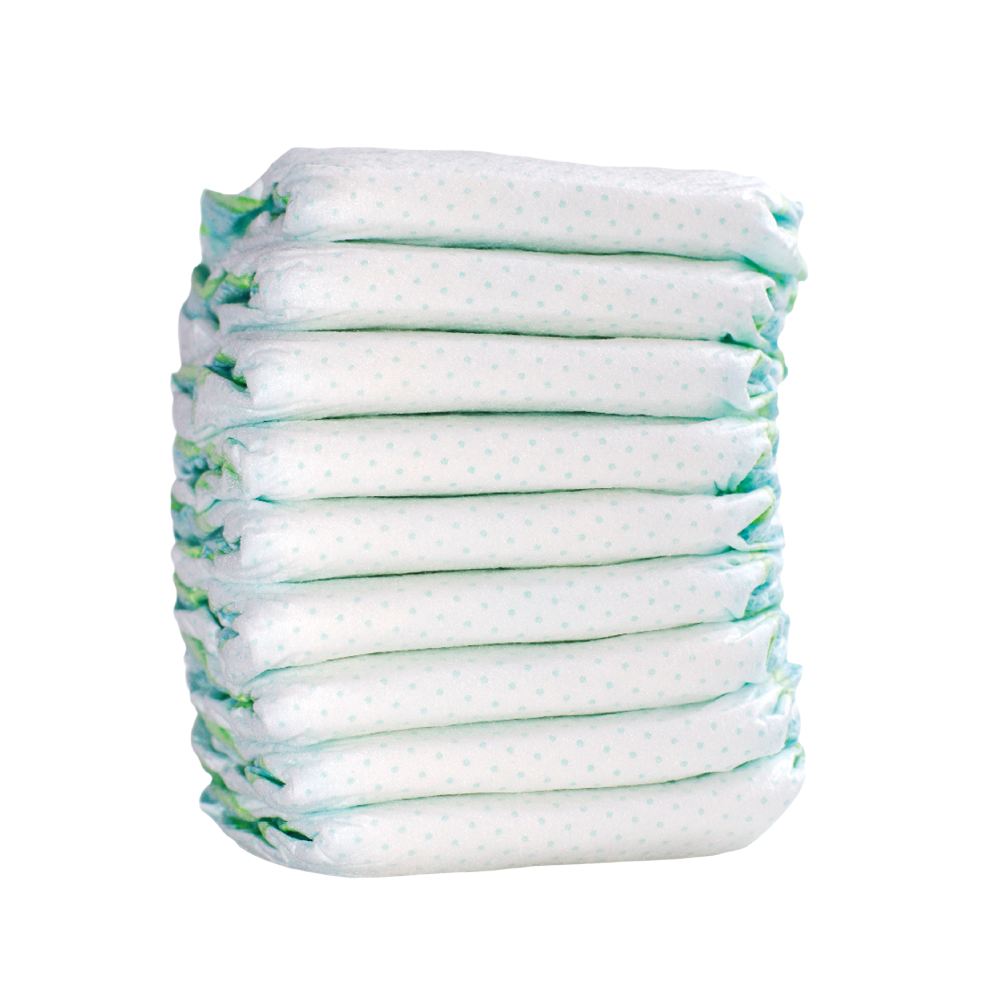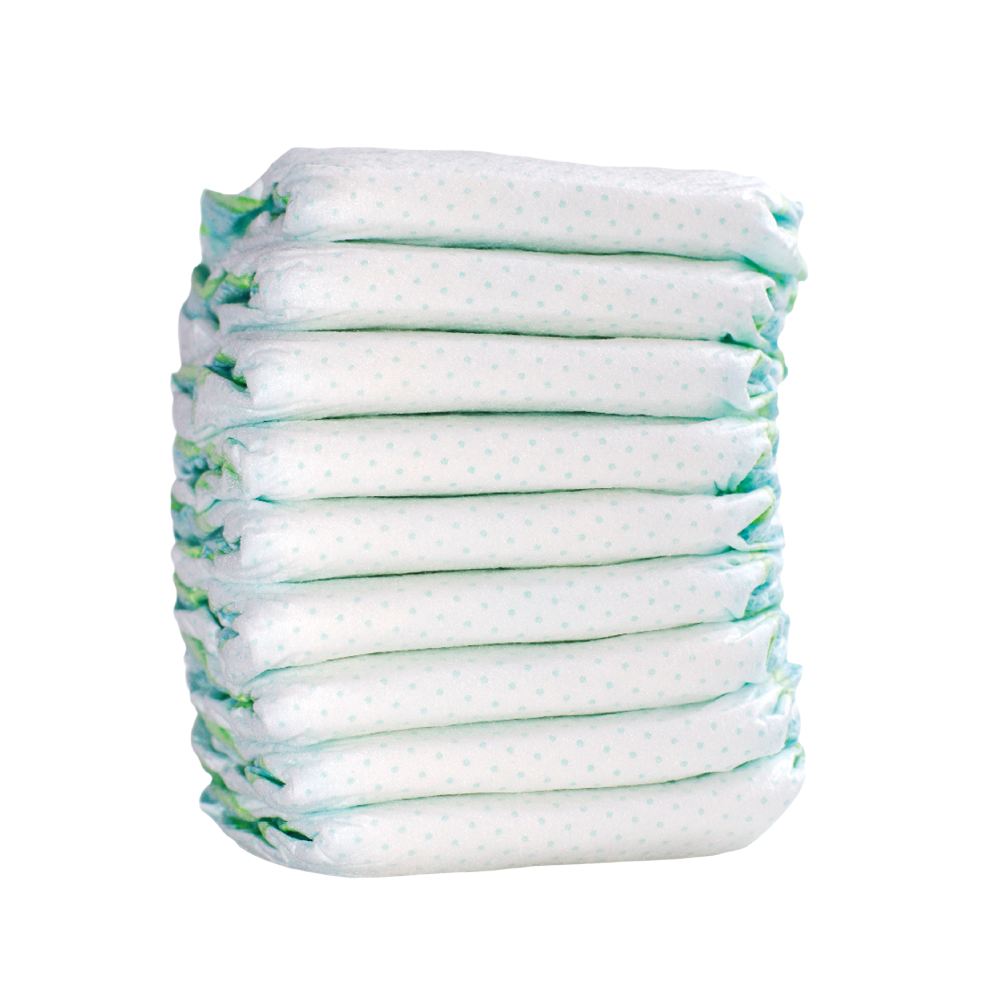 An average of 6000 diapers per child
Although every full diaper contains valuable nutrients, they are currently incinerated with household waste in huge quantities. Each child goes through about 6000 diapers before it is completely toilet trained at the age of about two and a half years. The most important elements of a conventional diaper are made of petroleum-based materials. These are outer shell of the diaper as well as the superabsorber (SAP), which absorbs and stores the liquid released.
Renewable and compostable materials
The small Brandenburg company Fairwindel has developed a sustainable and ecological disposable diaper that is almost completely compostable. The diaper does not contain SAP, the absorbent core consists of a mixture of cellulose and a starch-based absorbent gel made from renewable raw materials. The so-called spill protection is also made of a bio foil. Only the rubber bands and the Velcro fasteners have not yet been replaced. This means that the diaper is currently 80% compostable, with the missing 20% being worked on.
Ready for the market
The first test diapers were distributed to 250 families at the beginning of 2016. In the same year the diapers came onto the market.