In October 1997 Mercedes Benz introduced the A-Class to the market. With this first generation of the A-Class, Mercedes pioneered minivans. Further generations and adaptations followed, since 2013, biobased plastics have also been used.
DATA & FACTS

Sector:
Automotive

Renewable resource:
Castor bean

Participating companies:
Mercedes Benz | DSM

Bioeconomy factor:
Proportion of bioplastics about 70%, correspondingly less consumption of petroleum-based plastics

Status:
on the market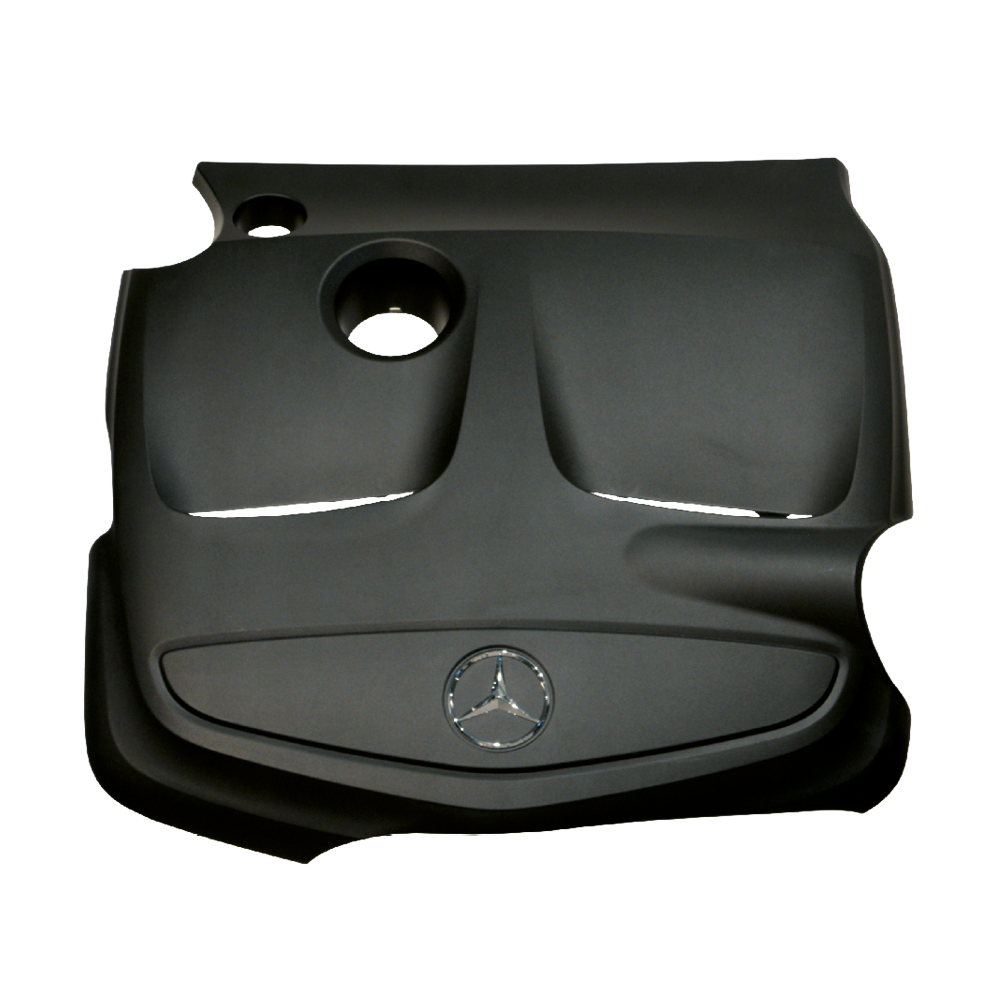 Castor oil protects the engine
Components in the engine compartment of a car must be able to withstand extreme heat loads of over 200 degrees Celsius. Daimler uses biopolyamide engine covers for the Mercedes A-Class. While conventional plastic is produced from crude oil, the cover consists largely of castor oil. The oil is extracted from the seeds of the castor oil plant Ricinus communis, which belongs to the spurge family. The tree is cultivated in the tropics on barren soils, among other places, and the fruits are not edible.
How the bonnet turns green
The Dutch chemical group DSM extracts a synthetic building block called sebacic acid from castor oil. Together with other building blocks - conventionally extracted from crude oil - an extremely efficient bioplastic is produced. The so-called polyamide is 70% biobased. The plastic material is then processed as granulate at Daimler to form engine covers. It is heat-stable and vibration-resistant.
Ready for the market
The engine cover made of biopolyamides based on castor oil has been fitted as standard in the Mercedes A-Class since 2013.