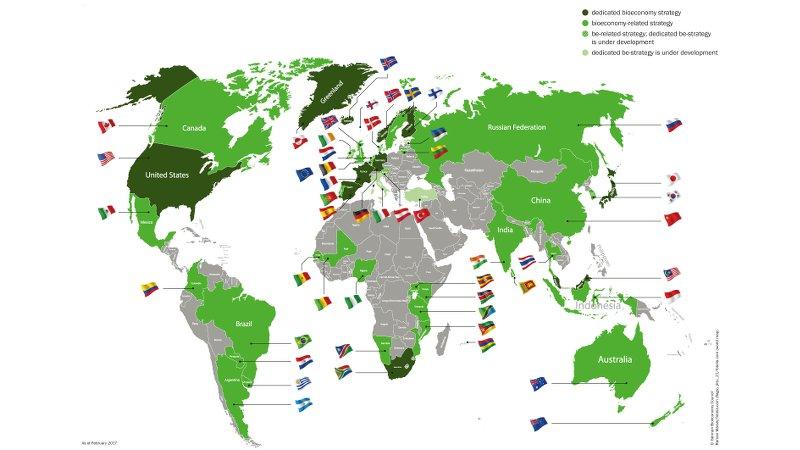 Worldwide strategies
The bioeconomy is gaining ground all over the world. A large number of countries have now adopted bioeconomy strategies - with various focus areas. You can find them in the following overview.
Read more
In the spotlight
About the bioeconomy
Bioeconomy - this refers to a modern and sustainable form of economic activity based on the efficient use of biological resources such as plants, animals and microorganisms. All industries that produce, process or use biological resources in any form contribute to the biobased economy.
Read more
RWTH, ETH (2021) | Achieving net-zero greenhouse gas emission plastics by a circular carbon economy
A study recently published in the journal Science by RWTH Aachen University in collaboration with ETH Zurich shows that net-zero greenhouse gas emissions from plastics are possible.
Read more
12.12.2023 bis 12.12.2023 +++ online +++
06.02.2024 bis 06.02.2024 Frankfurt am Main
21.02.2024 bis 22.02.2024 Düsseldorf