"Sustainable bioeconomy can only succeed with society's involvement"
Iris Lewandowski
Profession:
PhD agricultural researcher
Position:
Co-chair of the Bioeconomy Council; Head of the Department "Renewable Resources in the Bioeconomy"; Chief Bioeconomy Officer (CBO) at the University of Hohenheim and spokesperson of the European Bioeconomy University (EBU)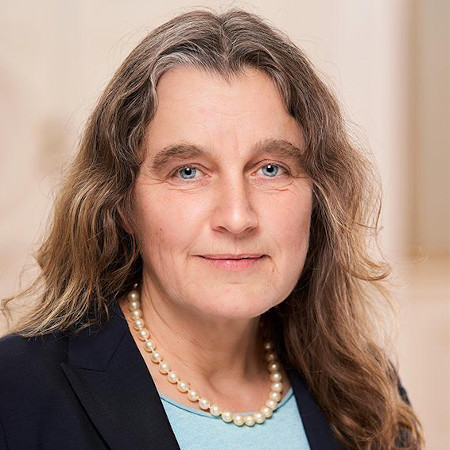 Source
Jan Winkler/Universität Hohenheim
Profession:
PhD agricultural researcher
Position:
Co-chair of the Bioeconomy Council; Head of the Department "Renewable Resources in the Bioeconomy"; Chief Bioeconomy Officer (CBO) at the University of Hohenheim and spokesperson of the European Bioeconomy University (EBU)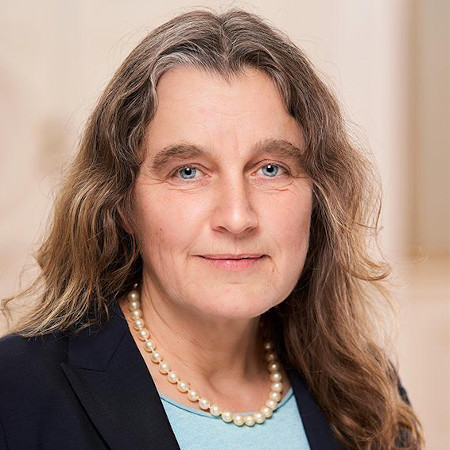 Source
Jan Winkler/Universität Hohenheim
As co-chair of the German government's new Bioeconomy Council, Iris Lewandowski wants to stimulate public debate on the topic of biobased management. The agricultural scientist from the University of Hohenheim is an advocate of modern as well as ecologically compatible agriculture.
Since the end of last year, Germany has once again had a Bioeconomy Council. The 20-member expert body elected Hohenheim agricultural researcher Iris Lewandowski as its chairperson together with Daniela Thrän. In this interview, Iris Lewandowski talks about the council's initial thematic priorities, networking at the international level, university education and personal highlights of the Bioeconomy Science Year 2020/21.
Question
Looking at the lineup, what stands out about the new Bioeconomy Council?
Answer
The new Bioeconomy Council, or BÖR III, is to support the implementation of the National Bioeconomy Strategy. Accordingly, experts are needed here who have the technical knowledge to advise the federal government on suitable technologies and development paths. On the other hand, the development of the bioeconomy must be designed within planetary boundaries, i.e. in an ecologically compatible manner, which is why ecological expertise is also part of the BÖR III. Furthermore, civil society is represented more than in previous councils, since a concrete sustainability strategy, which I understand the bioeconomy strategy to be, cannot succeed without the participation of society. We thus have a diverse membership in the BÖR III, so that all facets of a sustainable bioeconomy can be brought into the discussion.
Question
What priorities does the Bioeconomy Council plan to focus on in the coming months?
Answer
There is a wide range of topics that we consider relevant, including the question of what a common understanding of a sustainable bioeconomy can look like among all stakeholders - who, after all, bring very different perspectives to the table. Another important issue is the sustainability of the supply of biogenic resources. This must be done in such a way that it is ecologically but also socially compatible. This means that we want to secure the supply of biogenic raw materials without competing with the supply of food. In addition, fair production conditions also apply to third countries. Innovations can and should drive the implementation of a sustainable bioeconomy. One issue here will be to make the right decisions when selecting future-proof technology paths. Furthermore, we need acceptance for this in society. The success of implementing the bioeconomy will also depend largely on the extent to which the proposed measures are supported politically and guided by suitable framework conditions. This is why we will also be looking at how these can be designed in a targeted manner in the Council's work.
Question
Which issues are particularly important to you personally?
Answer
As an agricultural scientist, it is very important to me that we have an ecologically compatible agriculture that can supply the growing population with sufficient healthy food now as well as in the future. In addition, sustainable agriculture should be designed to ensure a contribution to the supply of biogenic raw materials, while serving various ecosystem functions and contributing to climate protection. In this context, I am particularly concerned to give people an understanding of the relevance of agriculture. In the future, I think we will need a modern agriculture in which we use the technologies that can help us to produce sufficient healthy food and biogenic raw materials even under conditions of climate change, while at the same time preserving our natural livelihoods.
Question
What role will the UN Sustainable Development Goals and international collaborations play in the panel's advisory work?
Answer
The UN Sustainable Development Goals guide our work significantly, because ultimately we see the bioeconomy as an important building block for shaping a viable economic system and a sustainable future. In this respect, a bioeconomy must always be implemented regionally. All in all, however, this is a global task that can only succeed with communication and cooperation at the international level. That is why, in addition to official talks at the political level, we also rely on the more informal IACGB (International Advisory Council on Global Bioeconomy) initiative. It is a kind of international think tank of bioeconomy experts, policy advisors and scientists. With the support of the IACGB and financed by Germany, the Global Bioeconomy Summit (GBS) has already been organized three times. The GBS is an important forum for international exchange on sustainable bioeconomy. The next GBS will take place in 2023, in partnership with other countries.
Question
The National Bioeconomy Strategy identifies the promotion of public debates with broad participation of civil society as a task of the Bioeconomy Council. Are there already initial plans for this?
Answer
Starting the public debate is one of our first tasks after the Bioeconomy Council has had an office since June 2021. It will support us in finding suitable formats for this. As one of the first formats, we are planning a bioeconomy forum to be held in the first half of next year. We will also exchange ideas with other councils working on relevant bioeconomy topics such as sustainability or biodiversity. After all, the ultimate goal is to have a coherent strategy for further sustainable development in Germany. In the future, we also hope to find formats through which civil society participation is possible, from which we can learn together and find a path to sustainable development.
Question
As Chief Bioeconomy Officer at the University of Hohenheim, you are involved in training the next generation of scientists. How are the bioeconomy courses received by students? Where have the first graduates ended up?
Answer
Besides an international Master's program "Bioeconomy", we have many Bachelor's and Master's programs at the University of Hohenheim that thematically focus on the bioeconomy. These include, for example, renewable resources and bioenergy, earth system sciences, agricultural sciences and food technology. Which degree program students choose depends in each case on whether they want to devote themselves in depth to a discipline within the bioeconomy, or whether they prefer an interdisciplinary degree program such as Bioeconomy. However, all courses are about finding solutions to the societal challenges of the 21st century, such as climate change, sustainable use of natural resources and food security. These topics are of particular interest to students who want to help shape a sustainable future. The tasks here are as varied as the profiles and jobs into which our graduates start. Many are hired by the sustainability departments of companies, others for project management or to develop biobased products. Some graduates also go to national or international research facilities and institutions, or found their own start-ups.
Question
Science Year Bioeconomy - do you observe that the sometimes abstract topic of bioeconomy is catching on? What are your personal highlights from the Science Year?
Answer
The topic of bioeconomy remains abstract for most people until we show them practical examples, such as a biobased nylon stocking made from platform chemicals created in a biorefinery. For me, therefore, the highlights of the Year of Science include all the activities that make it possible to make the bioeconomy comprehensible, such as the bioeconomy exhibitions in the Futurium in Berlin or on the research ship MS-Wissenschaft with its traveling exhibition. I also liked the calls for student projects, where young people came up with creative ideas on how to explain and show the bioeconomy - for example, by depicting it artistically.
My personal highlight is the Bioeconomy Camp, which is co-organized by the University of Hohenheim and brings together young scientists from all over Germany in a creative real-lab atmosphere at the end of September. Almost 100 different research fields will be featured, representing the research landscape of the bioeconomy in its complexity very well. Here, research ideas for a sustainable future will take shape and dialogic science communication formats will be developed, especially with target groups from outside science.
Interview: Beatrix Boldt/Philipp Graf