Traceless: Test run for plant-based sock hooks
Traceless has developed a pilot product from its innovative biomaterial, which is currently being used in a Hamburg store of the C&A fashion chain.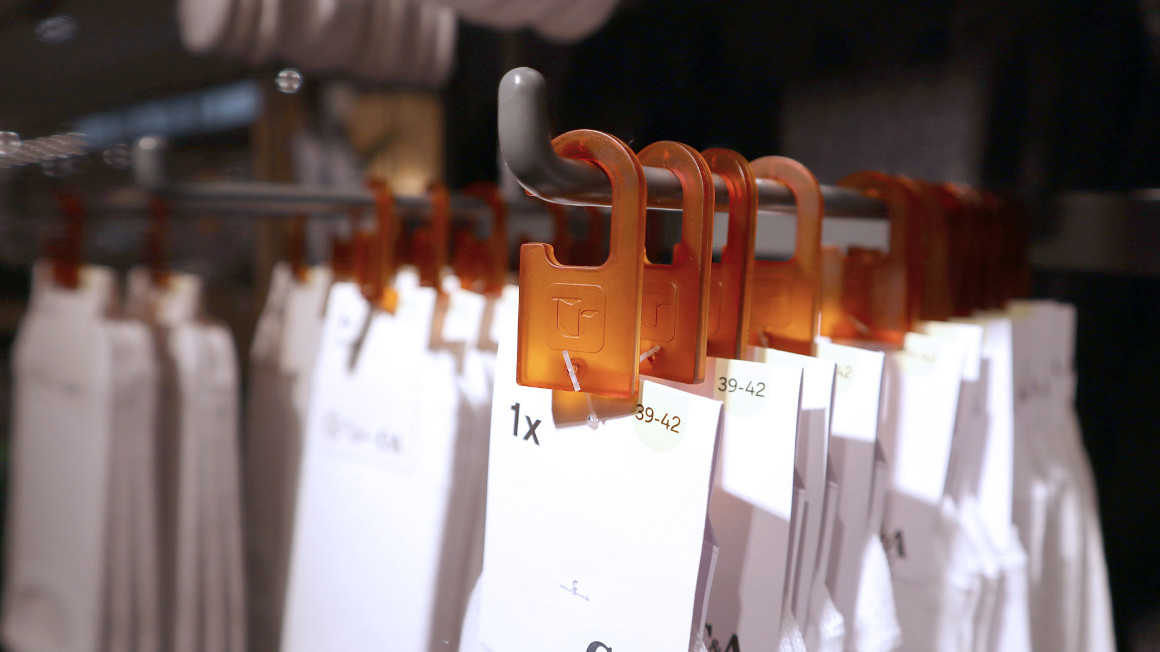 Source
traceless materials
Coat hooks are usually made from conventional plastics. Every year, up to ten billion of them are produced worldwide to display textiles such as socks, caps or scarves in fashion stores. However, only a small proportion of these are recycled. Disposable hooks in particular pose a recycling challenge due to their size. Yet this could soon change: With a textile hook made from plant-based biopolymers, traceless materials is now starting field trials for the first pilot product.
Test run for compostable sock hooks started at C&A
The specially developed sock hooks are the result of a collaboration between Hamburg-based bioeconomy start-up traceless and European fashion retailer C&A. The product has been tested in a store in Hamburg-Altona since December. "Our collaboration with traceless is an important step towards our ambitious goal of replacing single-use plastic with more sustainable alternatives for our customers by 2028," says Aleix Busquets Gonzalez, Head of Global Sustainability at C&A.
For traceless founders Anne Lamp and Johanna Baare, the pilot product is an equally important milestone on their mission to replace plastic and bioplastic in products to reduce the impact of plastic pollution and climate change. "For traceless, this little hook represents an immense step forward: it is the first pilot product made from our innovative biomaterial to hit the shelves! After many months of product development, our team is incredibly proud of this achievement," says Anne Lamp, CEO & Co-Founder of traceless materials.
Compostable plastic alternative
Traceless uses residues from the agricultural industry to produce the biomaterial. The novel plastic alternative looks like plastic, can be processed like plastic, but is completely compostable and can thus be disposed of in organic waste. The start-up has already received several awards for this innovation - most recently the German Founders' Prize. The young company, founded in 2020, received a grant of 2.4 million euros from the European Innovation Council (EIC) to further develop the technology.
bb