Research alliance for cell-based meat
The chemical and pharmaceutical company Merck wants to develop industrial-grade bioreactors with the TU Darmstadt and Tufts University.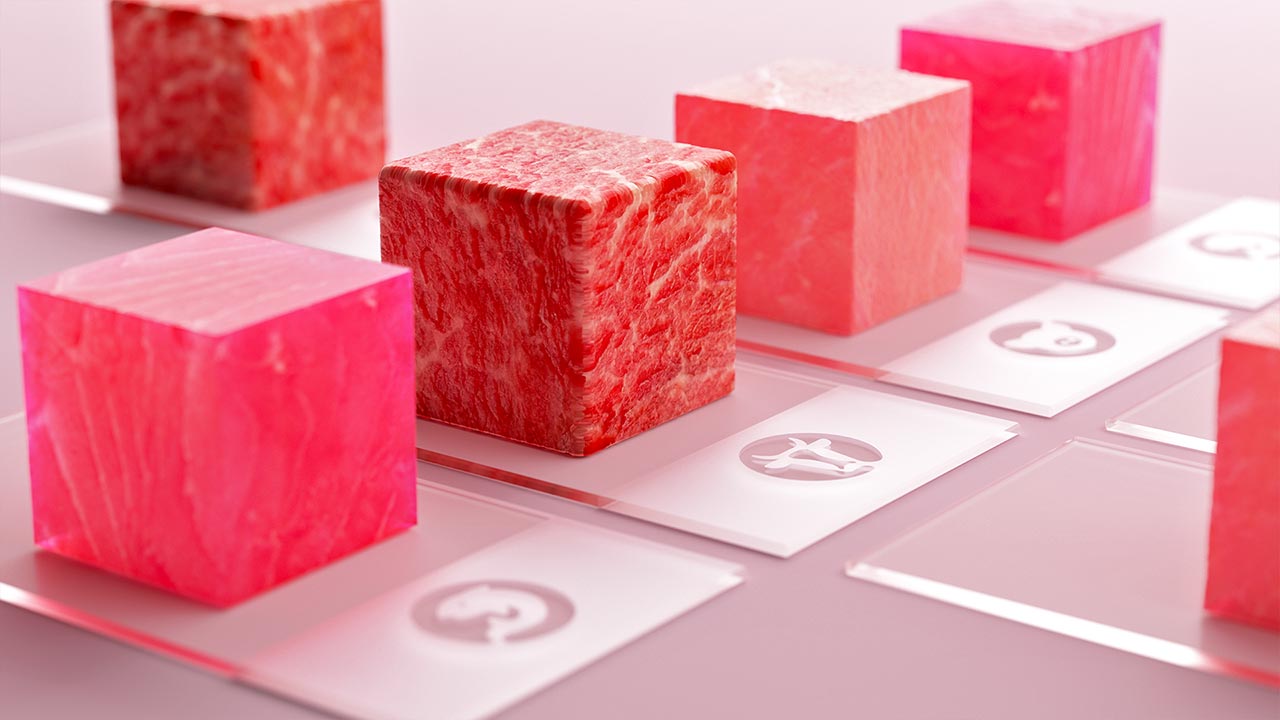 It's a win-win solution that has so far mostly failed because of the price: Cell-based meat could allow meat lovers to consume without moral, environmental, and climate concerns. There have been research projects on this since the 1970s, but commercialization has always failed due to production costs. Merck, the Darmstadt-based chemical and pharmaceutical company, now wants to change this and is seeking research cooperation with Darmstadt Technical University and Tufts University in the United States.
Advancing technology
"As one of the leading suppliers for the biopharmaceutical industry, we want to advance the emerging cell-based meat industry as a technology provider and accelerate all steps from research and development to efficient production scale-up," Thomas Herget, head of Merck's Silicon Valley Innovation Hub, explained to the business magazine vegconomist. He said this involves cell biology issues such as finding the right scaffold to structure the cells and how to control cell differentiation, as well as process technology issues such as finding the right bioreactors.
Printing meat slices
"In this interdisciplinary project, we will first develop a lab-scale printing process and tailor our existing Bioink portfolio to the requirements of meat production," said Andreas Blaeser of TU Darmstadt, explaining the company's own approach. The idea is to create a screen printing process that can print multilayer cell layers that then mature into relatively thick textured meat slices. The next step, he said, is to transfer the concept to an industrial and fully automated printing press.
Bioreaktoren entwickeln
David Kaplan of Tufts University describes the expertise brought in from the U.S.: "From growing sustainable meat from caterpillar stem cells to optimizing the color and texture of cultured meat, our lab group is always developing new technologies for the cell-based agriculture industry." The overall goal here is to develop scalable next-generation bioreactors and production processes to produce muscle and fat tissue for meat and fish products on an industrial scale.
The basis for the cooperation, which will run for three years, was the call for research funds by Merck, which was won by working groups from the two universities. A call for applications is running again this year. The deadline for applications is August 31.
 
bl