Accelerator promotes Innocent Meat
The start-up for cell culture-based meat is making great progress and relocates to the campus of the University of Rostock.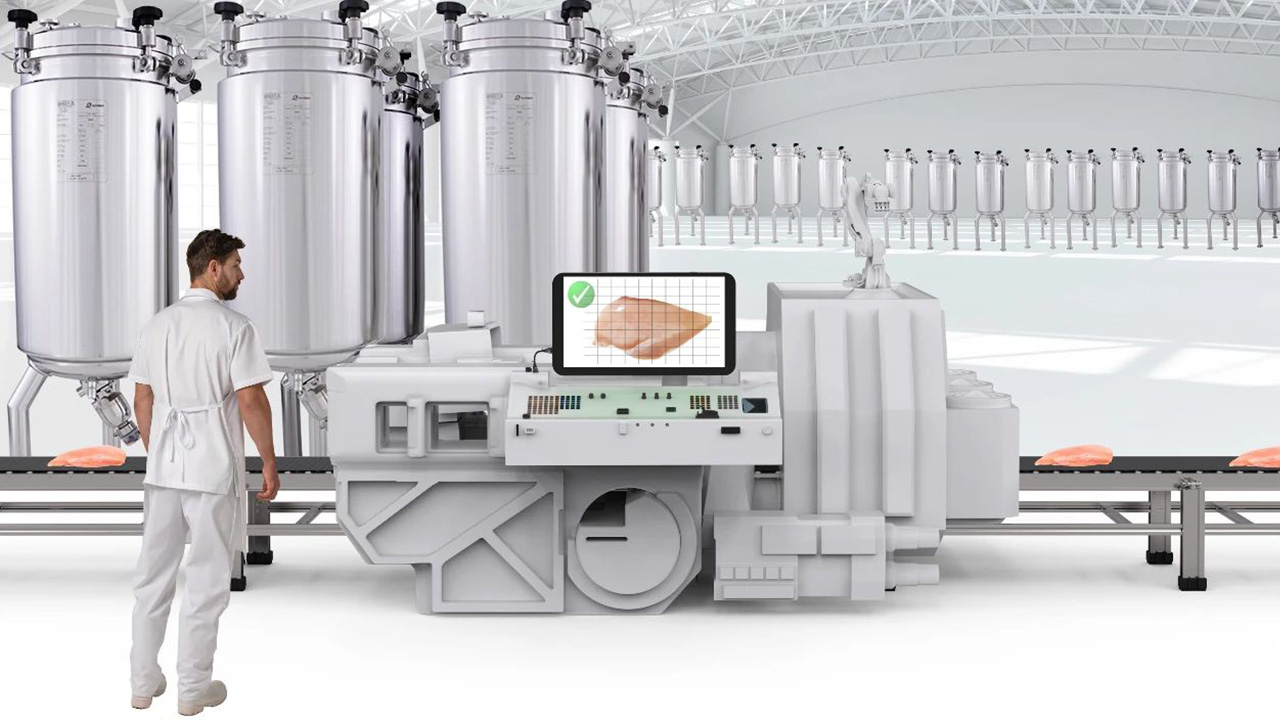 Meat is not the problem, but the way it is produced - that is the credo of the German start-up Innocent Meat. The young company led by CEO Laura Gertenbach and CTO Patrick Nonnenmacher wants to drive the transformation from traditional livestock farming to a sustainable and efficient model via cell culture-based meat.
Technology provider for meat producers
There are now several startups developing cell culture-based meat. In contrast, Innocent Meat sees itself as a technology provider: The company's goal is to develop easy-to-install production systems by means of which established meat producers can adapt their supply chain and produce cell culture-based meat without in-house research expertise. The ready-to-use solution comprises culture media, cell lines and the scaffold on which the cells grow, as well as the necessary plant components such as bioreactors and filtration systems. The process is controlled by self-learning cloud-based software and the production volume is scalable as required.
Inclusion in the Accelerator Program
This approach has now also convinced early-stage investor Big Idea Ventures (BIV), which has accelerators in New York and Singapore: Innocent Meat joins 14 other startups in the third cohort of the Accelerator program. The common focus is plant- and cell-based technologies that can transform the food system toward greater sustainability. "All of these companies are addressing real-world challenges and represent some of the most promising innovations in the food and agriculture sector," praised BIV founder Andrew D. Ive. For five months, BIV will work with each company to prepare them for growth and scale.
Move to the University of Rostock
Just recently, Innocent Meat announced another important step: the start-up has moved and set up its laboratory and offices on the campus of the University of Rostock. In the future, there will be joint research projects. "This is the first time the university hosts an outside company", Gertenbach explained. "We would like to thank the University of Rostock for this great opportunity to advance our mission. Empowering meat processors to embrace the shift to 'clean meat' by developing an end-to-end production solution for cell-based meat."
bl