Panels made of popcorn for drywall
The University of Göttingen has signed an exclusive licensing agreement with Munich-based start-up Smarter Habitat to produce building materials from popcorn granules.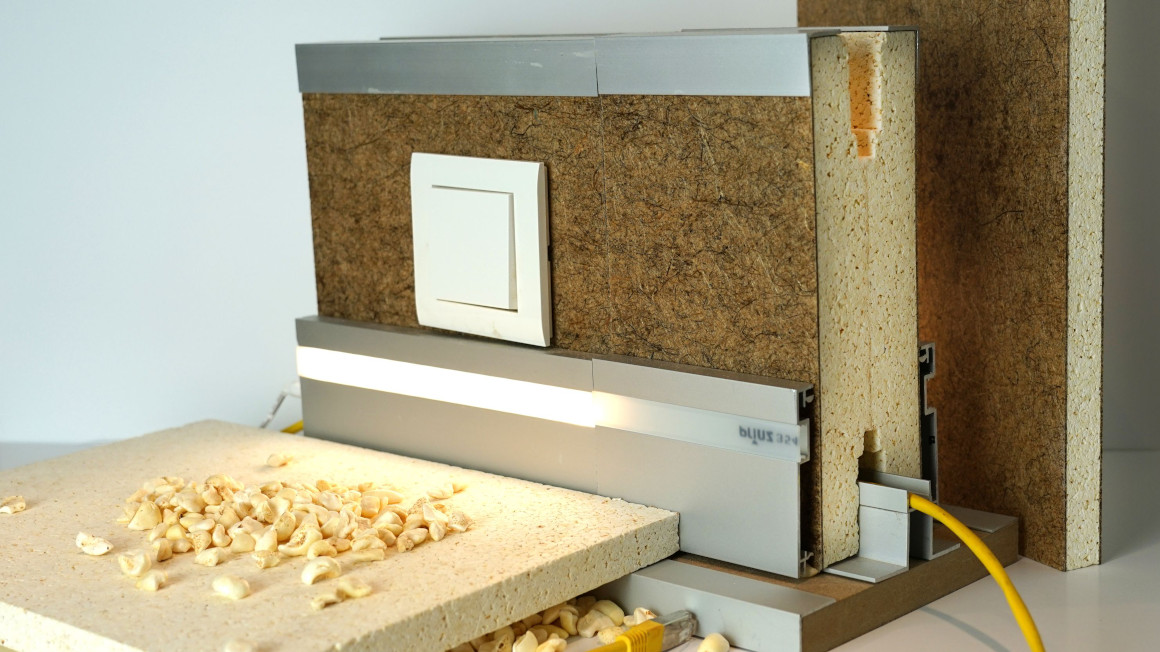 Source
Udo Schmidt/Smarter Habitat
At 38%, the construction industry is responsible for a large share of global greenhouse gas emissions. As the demand for housing increases, sustainable building materials are urgently needed to avoid further burdening the environment and climate. Researchers at the University of Göttingen have found an ecological alternative for dry construction with a new process that can be used to manufacture numerous products from hemp, flax and popcorn granules. An exclusive licensing agreement between the researchers and the start-up Smarter Habitat now paves the way for the production of building materials from popcorn.
Making popcorn panels on an industrial scale
The Munich-based company, founded in 2019, plans to produce and sell panels manufactured in this way for the European market under the name Ecohab. "With this new process, which is inspired by the plastics industry, it is now possible to produce panels for many areas of construction on an industrial scale cost-effectively using purely natural products," explains the head of the Göttingen research group, Alireza Kharazipour.
Sustainable alternative to plasterboard
In drywall construction, mainly gypsum board has been used so far. This has the disadvantage that it cannot be recycled. The used boards must be disposed of as construction waste at great expense. In addition, gypsum boards are sensitive to moisture and the installation causes a lot of dirt. Popcorn boards, on the other hand, are bio-based, environmentally friendly and the material is recyclable and compostable. The natural material is also impressive in terms of thermal insulation and fire protection. In addition, it is ultra-strong, water-repellent, heat-, pest- and termite-resistant and thus more durable.
Production start at the end of 2022
As a composite material with laminates of hemp and flax, the PU foam previously used for panels will now be replaced by the popcorn product. "We will use all our creativity to initiate a much needed paradigm shift in the construction industry with this circular material. This building material is a landmark for the construction industry and embodies the zeitgeist in terms of environmental goals like no other new product," says Datty Ruth, founder and CEO of Smarter Habitat. According to the company, Ecohab is a CO2-neutral building material and the world's only sustainable replacement for conventional building panels.
Last year, the researchers were already able to win a partner for the production of insulating panels from popcorn. This was followed by a licensing agreement with the company GreenTec GmbH in May of this year. The company wants to produce toys, furniture, sports and fitness equipment as well as children's seat shells and headrests on the basis of popcorn granules.
bb