Biodegradable packaging made from popcorn
A process has been developed in Göttingen that can be used to produce sustainable packaging from popcorn granules using 3D printing.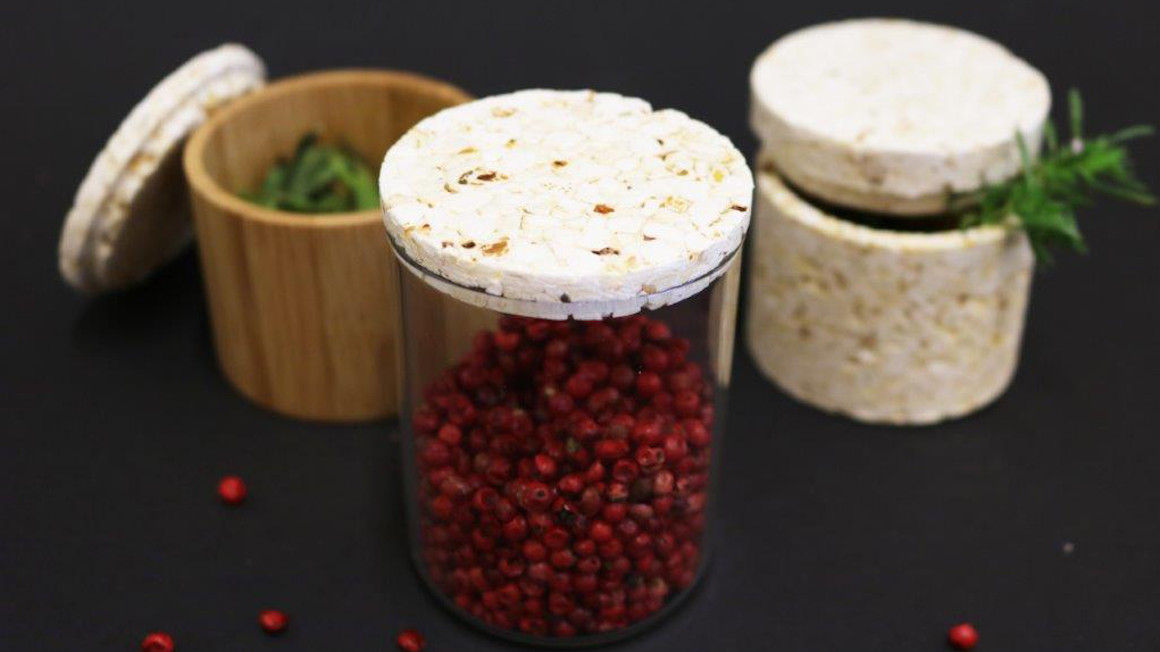 Popcorn is a popular snack - but that's not all. The grains could also be a new resource for replacing conventional plastic or Styrofoam. A team led by Göttingen researcher Alireza Kharazipour has spent ten years taking a closer look at popcorn grains to find out whether they are suitable for the production of new sustainable products. As a result, a process has been developed with which 3D molded bodies for various packaging can be produced from a popcorn granulate. A license agreement that has just been concluded between the University of Göttingen and the Lübeck-based company Nordgetreide GmbH & Co. KG is now intended to drive forward the commercialization of this technology.
Creating molded parts from popcorn using 3D printing
"This new process, which is based on the procedures used in the plastics industry, can now be used to produce a wide variety of molded parts," explains Alireza Kharazipour, head of the working group. "Especially in the packaging sector, this can ensure that products are not only transported safely, but also with a packaging material that is biodegradable." Only so-called industrial corn, which is specifically grown for industrial processing, is used to produce the popcorn granules. Unlike the popular movie snack, the grains are crushed before popping to make the processing easier. Then a biodegradable binder made from animal proteins is added, which is obtained from slaughterhouse waste.
License agreement for the production of compostable packaging
The scientists have already made several products from popcorn grains. The material is not only lightweight, but also water-repellent. Therefore, in addition to packaging, spice jars, cups, as well as sound-absorbing plates and even chairs were produced. "Our popcorn packaging is an excellent, sustainable alternative to petroleum-based Styrofoam. The plant-based packaging is made from a non-edible waste material from our cornflakes production and can be composted without residue after use," says Nordgetreide Managing Director Stefan Schult.
bb