Packaging made from plant leaves
In the search for alternatives to plastic, researchers want to further develop packaging made of banana leaves and water hyacinths to better protect food.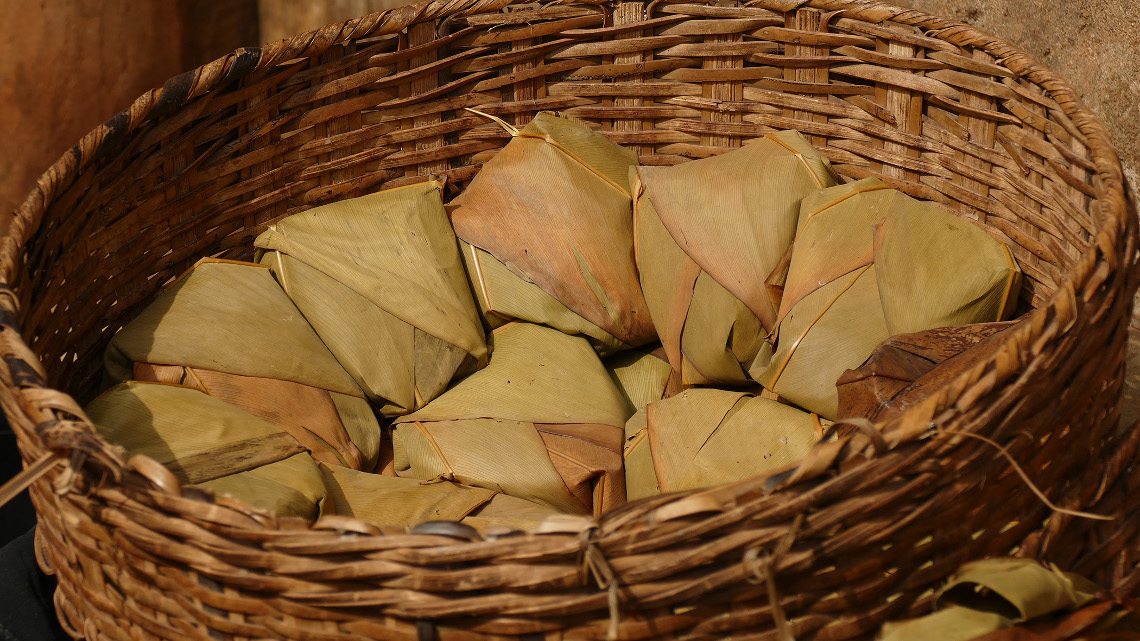 Food packaging is designed to do one job above all others: to protect food so that it remains edible and arrives at the customer unscathed. Depending on their use, the materials must therefore be heat-resistant and have a high degree of stability. But the trend away from fossil resources also presents the packaging industry with ever new challenges. Sustainable alternatives are in demand in order to conserve both natural resources and the environment. One such alternative might be banana leaves.
Optimizing packaging from plant leaves
While it is rather unheard of in this country, it is common in African or Asian countries to wrap dishes such as rice or corn porridge in leaves for transport. Scientists at the Rheinische Friedrich-Wilhelms-Universität Bonn now want to draw inspiration from this in their search for alternative packaging. Together with scientists from Benin, they will develop sustainable packaging made of natural materials such as banana leaves for the West African country over the next three years. The "West African local food packaging" (WALF-Pack) project is funded by the German Federal Ministry of Food and Agriculture.
Combining old techniques with new ones
"As Benin is one of the poorest countries in the world, where more than one million people are still undernourished, the protection of food through packaging is of particular importance," says project leader Judith Kreyenschmidt. The aim of the project is to further develop the old techniques of packaging with plant leaves and optimize them by combining them with new technologies. One approach, for example, is to combine bioplastics with sustainable active coatings in a way that protects food from spoiling.
Water hyacinths as packaging material
In the project, researchers from Bonn work closely with scientists from the University of Abomey-Calavi as well as with local packaging companies, traders, producers and also non-governmental organisations (NGOs). In addition to banana leaves, the project is investigating the extent to which water hyacinth is suitable as a packaging material in Benin. The water plant is a fast-growing plant that overgrows rivers and lakes. Initial laboratory tests confirm that it is not contaminated with heavy metals and would therefore be suitable for food packaging. "In the future, the NGO JEVEV would like to expand its portfolio by producing paper on the basis of water hyacinths in order to create additional 
bb/um