New merger in the green farming sector
The U.S. company Kalera acquires shares worth millions in the Munich-based indoor farming specialist &ever to further expand its global market position in the vertical farming sector.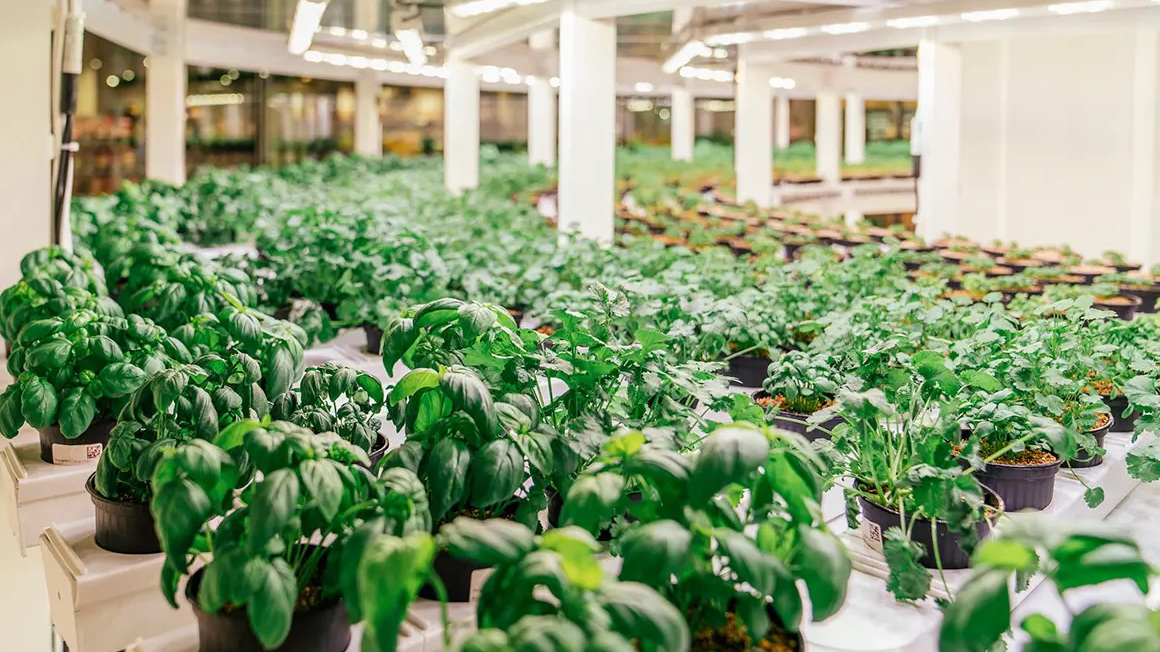 They already exist in selected supermarkets and restaurants: multi-story glass greenhouses in which herbs and lettuce grow in a nutrient solution. This means they can be offered fresh every day without the need for costly transportation. Following Edeka's lead, Rewe now also wants to test resource-saving food production as part of a pilot project in Wiesbaden. However, vertical farming is not only gaining importance in Germany, but also worldwide, as the current merger between the Munich-based indoor farming company &ever Gmbh and the US company Kalera, one of the world's leading companies in the field of vertical farming, shows.
&ever GmbH becomes Kalera GmbH
According to the two companies, Kalera will acquire the majority of the Munich-based company's shares (87%) and will operate under the name Kalera GmbH in the future. The total enterprise value is 130 million euros. "From the beginning, our vision was to offer high-quality hyperlocal salads and herbs to communities worldwide all year round. Together with Kalera, we are now a big step closer to this goal," says Henner Schwarz, CEO of &ever.
The Munich-based indoor farms specialize in growing baby leaf produce and herbs such as spinach, kale, endive, arugula, watercress, cilantro and bok choy. Their growing systems range from small farms in stores or on properties to megafarms. The company, which was founded in 2015, now has operations in the Middle East, Asia and Europe. Kalera's hydroponic farms, on the other hand, are focused on growing lettuce and micro vegetables. With the merger, the U.S. company can now expand its portfolio of vertical farming systems and offer the full range of indoor farms. With the merger, Kalera aims to become one of the world's leading vertical farming companies.
Expansion of global market position in the vertical farming sector
"With Kalera's farms in North America and &ever's operations in Asia, the Middle East and Europe, together we will revolutionize global vegetable production and further expand our market leadership in vertical farming," says Daniel Malechuk, CEO of Kalera. "In addition, we see &ever's climate cell technology and its high level of automation as an excellent complement to our advanced nutrient management system, which will further increase the productivity of our production facilities."
bb