Improve cascade use of the hemp plant
A new research project aims to tap the potential of residual and waste materials from hemp processing - especially their use for energy.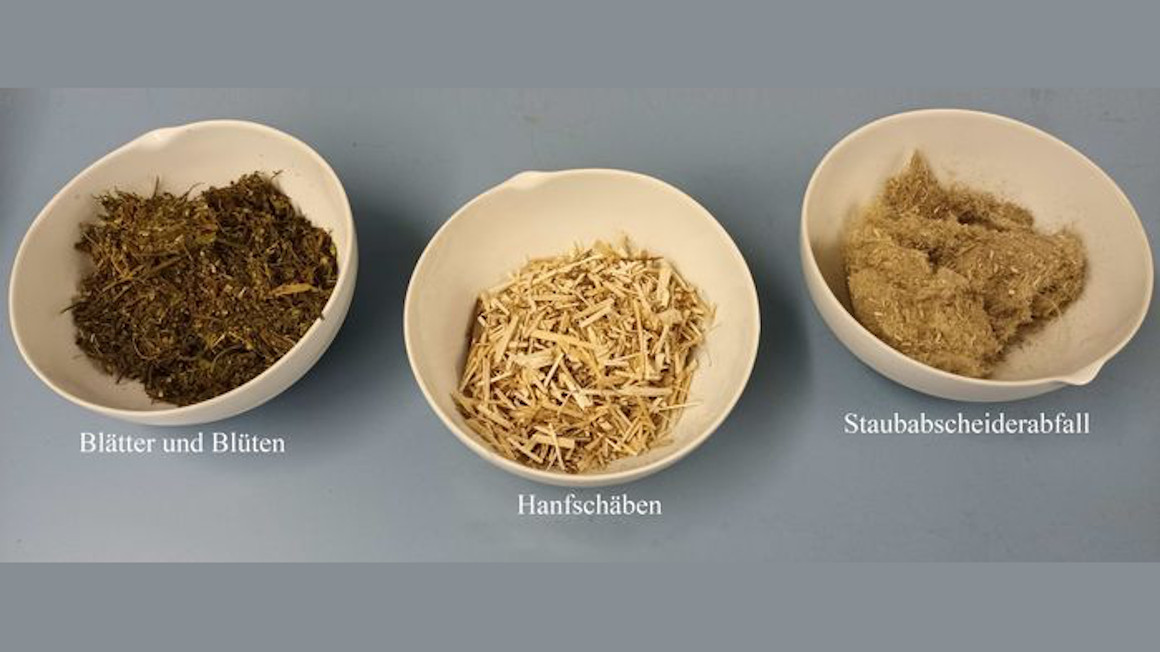 Hemp is one of the oldest crops in the world. The various parts of the plant are used to produce textile fibers, building materials, fuels, medicinal products and foodstuffs. As many uses hemp has, as numerous are the residual and waste materials that are produced during processing. Leaves and blossoms, hemp hurds, hemp dust or even extraction residues from hemp oil production are hardly ever used. Researchers at the German Biomass Research Center (DBFZ) and Hanffaser Uckermark eG want to change that.
Insulation manufacturing residues in focus
In the project HanfNRG, the biogenic residual and waste materials from hemp processing are to be examined more closely in order to return them to the cycle. The focus here is not on material use. Rather, the consortium wants to explore the extent to which hemp residues can also be used for energy.
The research team intends to investigate the process of insulation production for this purpose. "The results of the project should contribute to increased cascade use of fiber-rich biogenic residues and to strengthening value creation in rural areas, as well as supporting the development of a Circular Bioeconomy," explains project manager Harald Wedwitschka from the DBFZ.
Exploring the energy potential of residues
In insulation production, high-quality natural fibers are processed from dried hemp straw into insulation materials. In the process, not only hemp fibers accumulate as waste material. To a roughly equal extent, cellulose-containing residual materials are also left over, which are currently only used economically to a small extent.
According to the researchers, these biogenic residues could optionally be either fermented, gasified or incinerated, resulting in biogas or biomethane, thermal energy, process heat, synthesis gas or digestate products. "The project will investigate the suitability of these processes for optimal use of the different residues," Wedwitschka adds.
Survey and workshops planned
In the project, which will run until 2025, practical partners throughout Germany will also be surveyed on potentials and workshops will be held on the opportunities and obstacles in the use of production residues for energy. The project is funded by the German Federal Ministry of Economics and Climate Protection (BMWK).
bb