Health passport for plants
A label ensures the traceability of plants, plant parts and seeds within the European Union.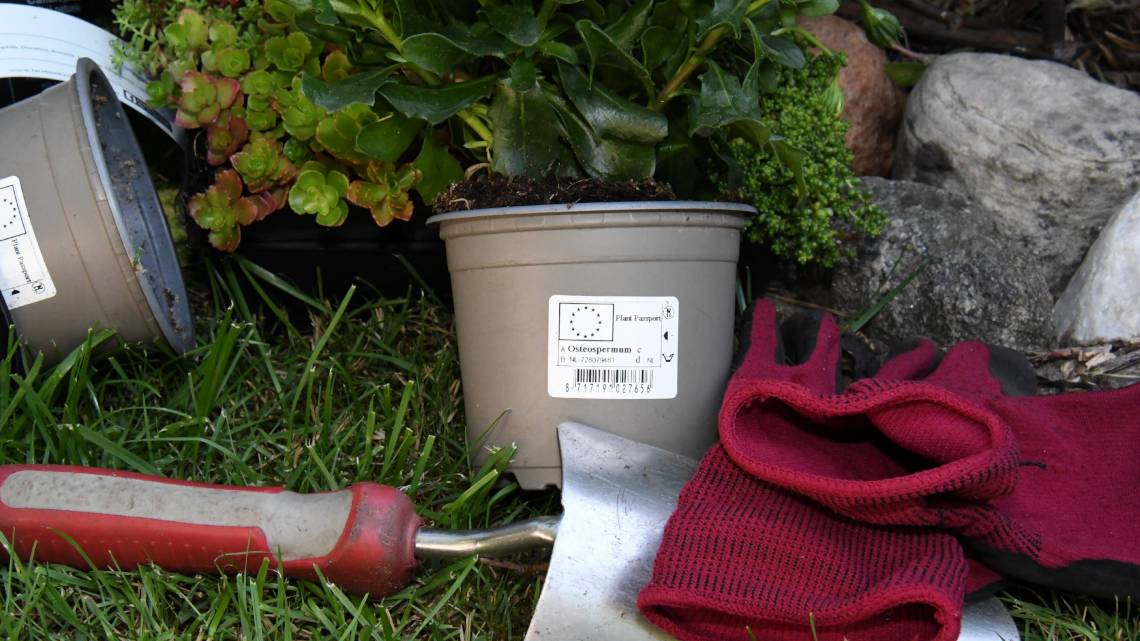 Source
Irene Fischbeck/JKI
Attentive buyers of plants may have noticed them in recent months, the small labels that have been available since December 2019: As a plant health passport they are intended to prevent the spread of dangerous pests within the European Union and enable the traceability of indoor, garden and balcony plants, plant parts and seeds. This passport is mandatory for certain species.
Producer and country of origin
Both plants which reach the stationary retail trade and plants which are delivered directly to consumers by mail order bear this sticker. Although the information on it is aimed at inspectors and authorities, consumers can also find out from it which producer in which country of origin the product comes from and what the botanical name of the plant is.
Pest free
The plant passport is only issued if the plant in question has been examined from a phytosanitary point of view and found to be pest free. In particular, the aim is to prevent pests that are not indigenous to the European Union from spreading in the EU and causing major damage. Examples of this are the Asian longhorn beetle, which infests healthy broadleaf trees, and the bacterium Xylella fastidiosa, which is already causing severe damage to olive cultivation in southern Italy.
Quick combat
The plant passport should also make it possible, in the event of an infestation, to identify further infestations quickly and thus to control them at an early stage. It is therefore similar to the phytosanitary certificate used in international trade and required for imports into the European Union.
Reporting pests
Anyone who discovers an introduced pest as a small or hobby gardener should report this to the responsible plant protection service of his or her federal state. Information on this can be obtained from the Julius Kühn-Institut, which also provides information on what to look out for when buying plants online. It is precisely there that plants are repeatedly offered illegally without a phytosanitary certificate or plant passport.