About 200 bioeconomy experts met in Cologne to discuss the newest developments regarding biomaterials.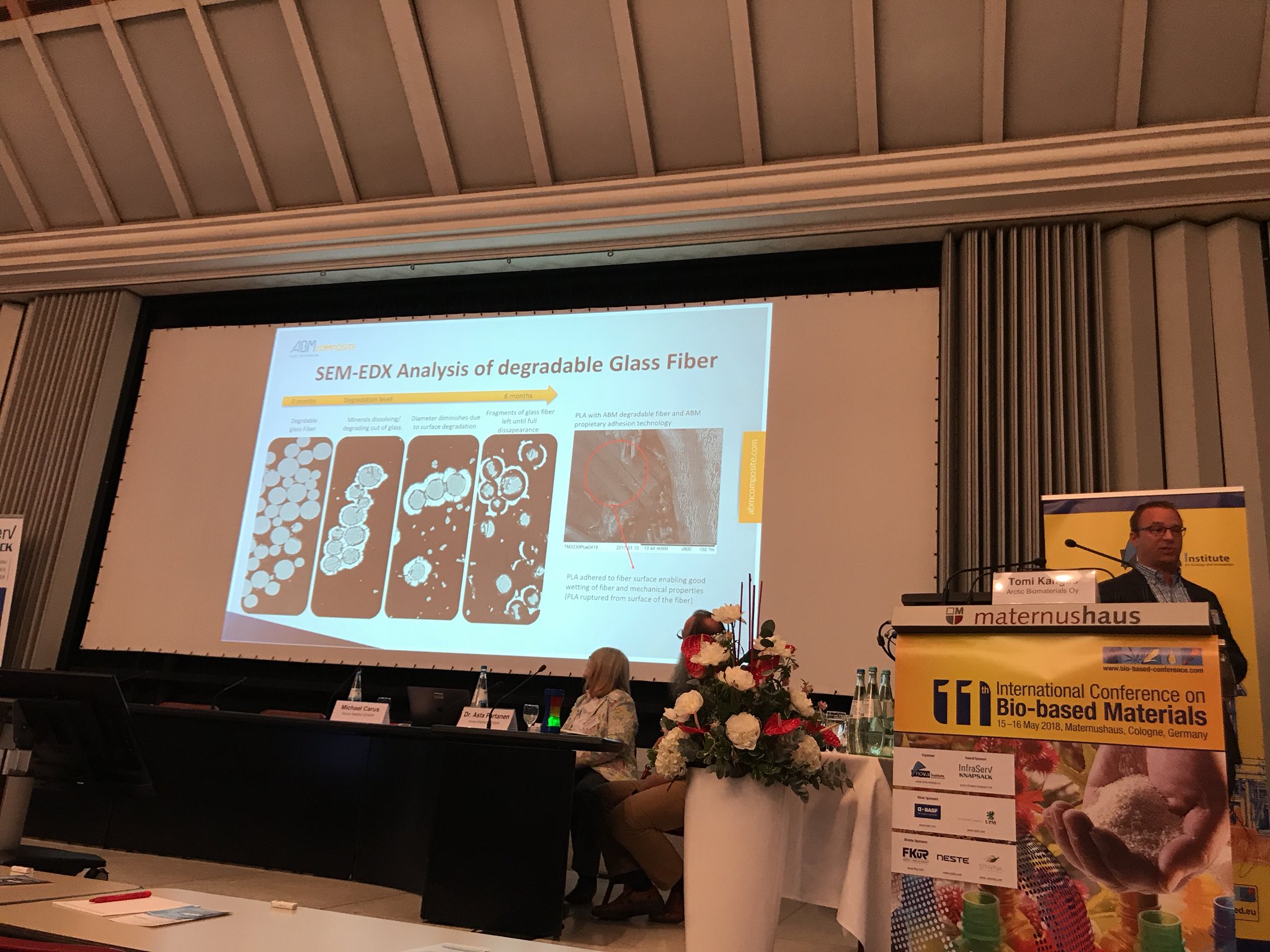 Source
BIOCOM/ Nova Institut
On May 15 and 16 an estimated 200 participants from more than 22 nations met in Cologne  for the "International conference on bio-based materials". The annual conference took place for the eleventh time and was once again organised by the Nova Institute. In the more than 30 talks during the two-day event the speakers highlighted the enormous potential of bio-based materials, which is reflected by the growing product range offered by many companies. Michael Carus at the nova-Institute presented the most recent market report. According to these numbers there is a slow but steady increase of 3 to 4% at the market for bio-based polymers – a number very similar to the growth rate for petrochemical-based polymers. However, a closer look revealed significant difference between the individual sectors of the bio-based polymer market: While some sectors are edging towards a collapse, other are highly sought after, as is the case for PLA, PEF or PTF.
Market demands and policy changes are driving forces
Jukka Kantola from Kaicell Fibres, for instance, informed the audience about new plans from the forest industry to enter the textiles market in which there is a high demand for bio-based and sustainable fibers. Policy initiatives were identified as another important push factor in the biomaterials arena. "If China, for instance, further pushes forward a stricter environmental regulation, it could have a large influence on the whole sector," Doris de Guzman from Tecnon Orbichem said.
Marcel Lubben from Reverdia, a joint venture of DSM and Roquette, pointed out the need for staying power. "We are growing slower than expected, because it took us a decade to set up the final industrial processes. But now we found our markets in a broad spectrum of applications, ranging from compostable coffee cups to durable bio-based materials for trekking shoes."
Jury chose three novel bio-based materials
The winners of the "Innovation Award – Bio-based Material of the Year" were chosen by the participants of the conference and were awarded on the evening of the first day. Out of six finalists, Arctic Biomaterials won the first price for its ArcBiox material. The Finish company combines a special glass material with other bioplastics such as PLA using a special long fiber technology. Together, a robust and flexible reinforced biomaterial is obtained which is usable for various technical applications such as consumer electronics. "The highest advantage of our material is that it erodes back to harmless minerals in composting environment if needed and this adds an end of life perspective to bioplastics", Marketing Director Tomi Kangas explained.
Second place was awarded to the US-based Cardolite Corporation for a blocking agent made from cashew residue. A bio-based and biodegradable net for green beans from the AIMPLAS Instituto Tecnológico del Plástico in Spain was awarded the third place.  
jmr/sw