First running shoe made from recycled industrial emissions
A step toward the carbon circular economy: a consortium led by Swiss sporting goods manufacturer On has developed a shoe whose foam plastic components are biotechnically produced from carbon-containing waste gases.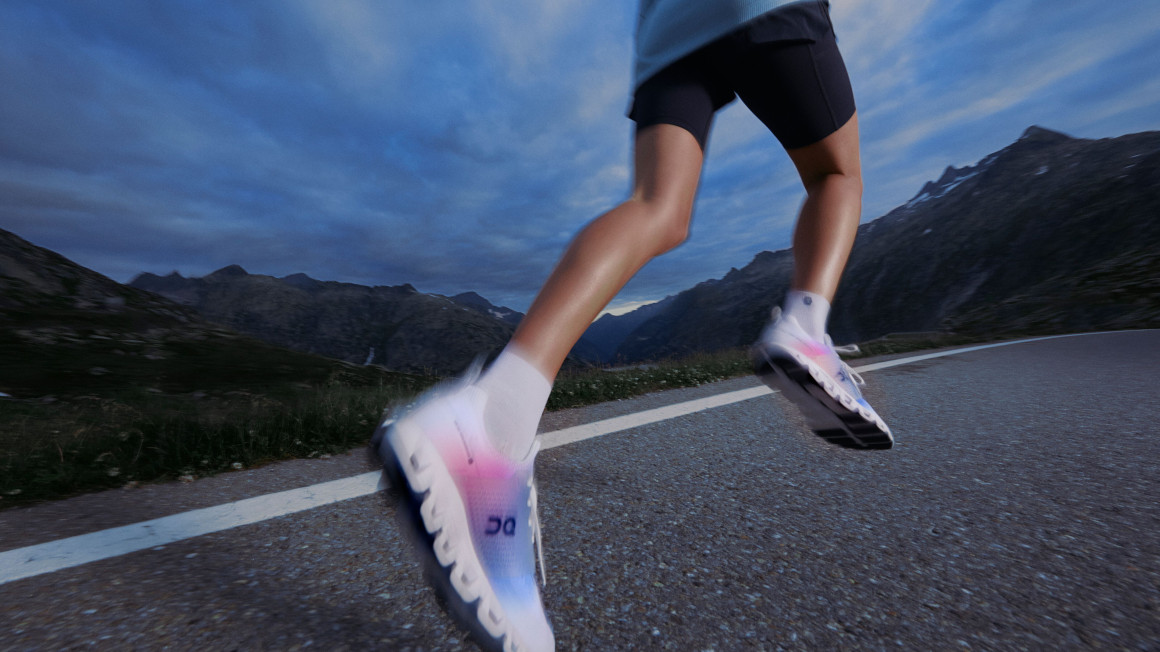 To achieve climate targets, industry must cut emissions such as carbon dioxide. Using it as a source of raw materials therefore seems a promising way forward: using biotechnological processes, the carbon it contains can be processed into new products. An industrial consortium led by Swiss sporting goods manufacturer On is now demonstrating the potential of carbon-containing industrial waste gases and presenting Cloudprime, the first sneaker made from such carbon waste. "Holding the very first shoe made from carbon emissions in our hands is a huge milestone - not only for On, but for the entire sports industry," explains Caspar Coppetti, co-founder and executive co-chairman of On.
Carbon emission sole material
CleanCloud is the name of the new foam material in the sole of the running shoe and the result of a long-standing partnership of innovative companies in the field of biochemistry, process and material innovation - including the companies LanzaTech, Borealis and Technip Energies.
To convert carbon monoxide (CO) from industrial waste gases into ethanol, LanzaTech's biotechnical process is used. The company is one of the pioneers of so-called gas fermentation technology, a biotechnical process that uses bacteria as production organisms. LanzaTech uses a combination of state-of-the-art genetic engineering, cutting-edge biotechnology, artificial intelligence and innovations in mechanical and chemical engineering to produce chemicals from carbon waste.
Bacteria metabolize CO2
LanzaTech's technology captures carbon monoxide from industrial sources such as steel mills before it is released into the atmosphere. After capture, these emissions are subjected to a patented fermentation process: Thanks to specially selected and naturally occurring acetogenic bacteria, the carbon-rich gas is naturally converted into ethanol in a fermentation process similar to conventional alcohol production such as beer brewing. The ethanol is then dehydrated in further steps by the project partners to produce ethylene, which is subsequently polymerized into EVA (ethylene vinyl acetate) in the form of solid small plastic pellets. On uses this versatile and lightweight material to produce the high-performance foam for its running shoe.
"Today we are showing the world that recycled carbon is a resource, not a liability," said Jennifer Holmgren, CEO of LanzaTech. "The partnership between On, Borealis, Technip and LanzaTech will change the way the world thinks about carbon sourcing and allow us to create a sustainable future for all." Technip Energies is responsible for the process of dehydrating ethanol into ethylene, which is a monomer and the key building block of widely used plastics. Vienna-based Borealis - a leading provider of recyclable and renewable plastics solutions - was instrumental in producing the EVA foam for CleanCloud.
Upper made from recycled plastics and carbon
To market the new running shoe as sustainable overall, the other materials are also selected with the circular economy in mind: On collaborated with startup Novoloop on the CleanCloud outsole, using the world's first chemically upcycled thermoplastic (TPU) made from post-consumer plastic waste. According to the company, the outsole has undergone "rigorous laboratory and athlete testing and meets specifications comparable to TPU made from fossil fuels, with a significant reduction in carbon footprint." For the upper, On partnered with young French startup Fairbrics, which is developing a polyester-based textile made from carbon emissions.
gkä/bb