Biotech silk pioneer AMSilk expands market presence
In a financing round, the Bavarian biotech company AMSilk has raised new capital and is now looking to penetrate new lines of business worldwide.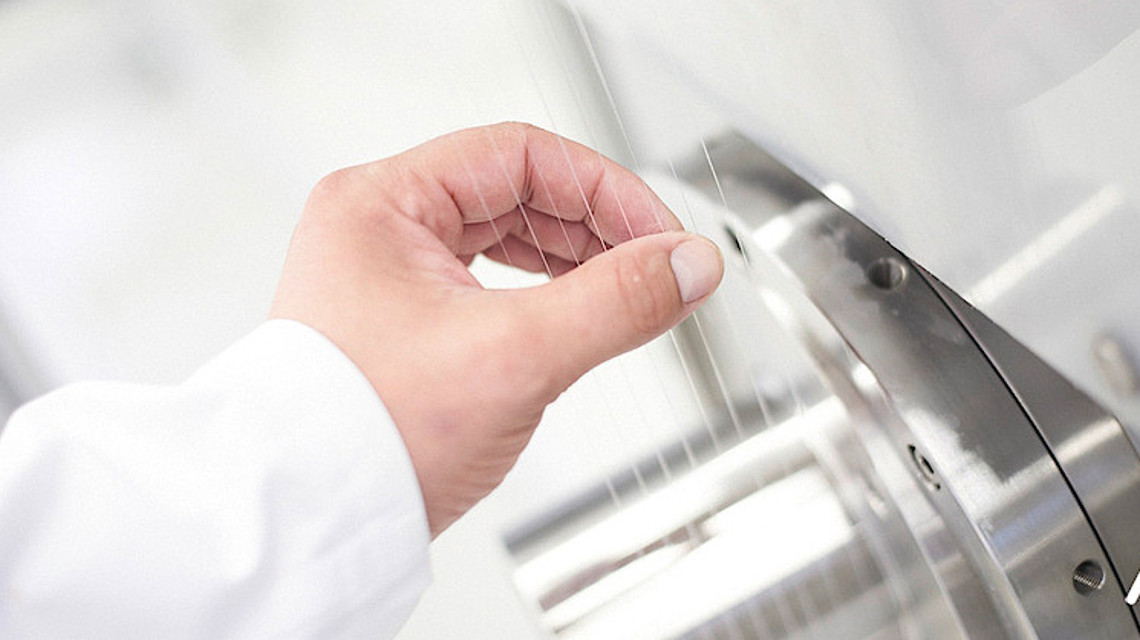 AMSilk is accelerating its growth: The world's first commercial supplier of high-tech biopolymers made from artificial silk has received further financing from its existing as well as additional investors. This means that the company, which is based in Martinsried near Munich, has access to an additional 29 million euros. The biotech specialist intends to use this money to "accelerate industrial scale-up and expand commercial operations to new markets."
Wide range of uses
AMSilk uses bacterial fermentation to produce vegan silk biopolymers from plant-based raw materials that are recyclable and fully biodegradable. Innovative application examples include sneakers from Adidas, luxury watch straps from Omega, composite materials for aircraft wings from Airbus, and coatings for breast implants from Polytech. Two years ago, the biotech pioneer sold its cosmetics business with hair shampoos and skin care products to Givaudan.
Targeting further industries
"It is exciting to have the support of high-technology investors like Novo Holdings to make our silk polymers available in industrial quantities to an even broader range of customers and industries," said a pleased AMSilk CEO Ulrich Scherbel. Wolfgang Colberg, Chairman of the Company's Advisory Board, seconded, "With the inspiring support of our new and existing shareholders, we are in a strong position to establish AMSilk as one of the leading biomaterials companies in the world."
Part of the decarbonization
Investors old and new are confidently backing the young biotech company. For example, Kartik Dharmadhikari, partner at Novo Growth, said, "AMSilk's technology has the potential to revolutionize a number of industries and be part of the decarbonization push needed to address the biggest environmental challenges of our time." He said the company has made immense progress in improving its high-performance bio-based materials. Asheesh Choudhary, global business development director bioindustrial at Cargill, added: "The apparel industry is demanding bio-based materials that are good for people and the planet. We are excited about AMSilk's innovation because it offers customers a sustainable and functional product." In addition to Novo Growth and Cargill, the new financing round includes E.R. Capital Holdings and existing investors MIG Verwaltungs AG and ATHOS KG.
bl