Breast implants with biotech spider silk
The medical technology manufacturer Polytech is now working together with AMSilk on breast implants with biotechnologically produced spider silk. The first clinical study has just begun.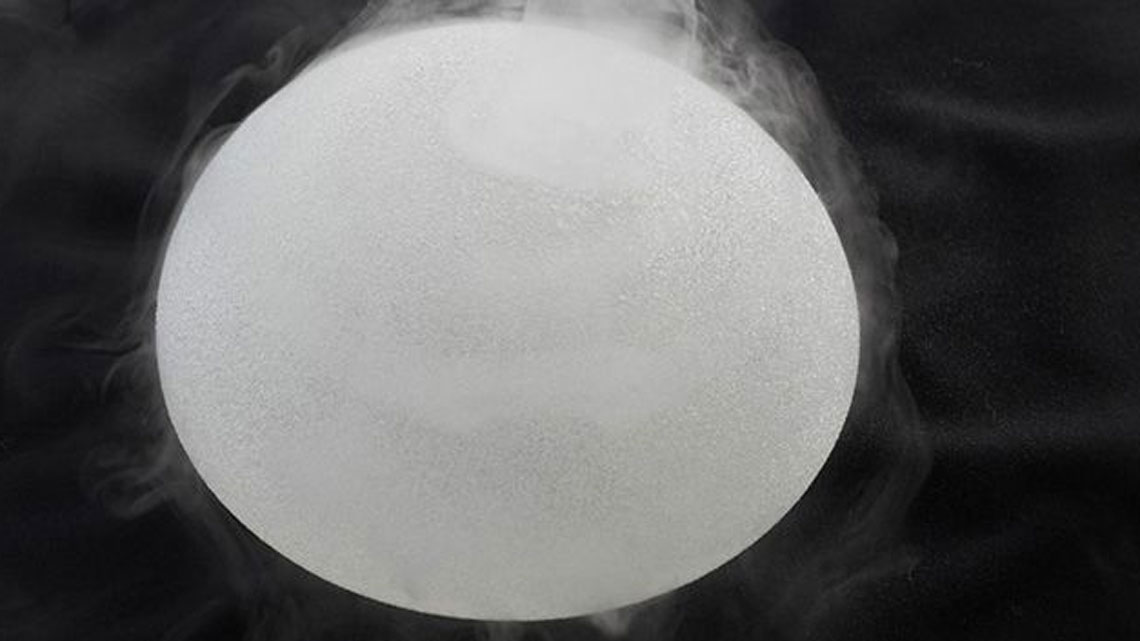 Spider silk is a natural fabric with outstanding properties. Spider silk threads are thin but extremely elastic and at the same time as strong as steel. The German biotechnology company AMSilk GmbH produces the material in a bioreactor by converting bacteria into tiny factories for the spider silk protein. The coveted protein can be produced in large quantities with the help of the Escherichia coli microbe. The white powder obtained in this way can be processed into various products, it can even be spun into high-tech fibres.
First breast implant coating made of spider silk proteins
These high-performance biopolymers are already used in textiles such as sports shoes, but also in cosmetics, for example nail polish. Due to their antibacterial properties, these spider silk proteins are also suitable for use in medical application. Biotechnologists have recently used it to produce replacement tissue to heal heart tissue damaged by infarction. Now, the first silicone breast implants are coated with the spider silk proteins. For this, AMSilk cooperates with the implant manufacturer Polytech Health & Aesthetics based in Dieburg near Frankfurt. "Through our multi - year partnership with the  experts at Polytech, we've created a new and groundbreaking product for the medical devices  market.  The Silkline implants are the first product providing our silk coating in the  medical devices sector." says AMSilk CEO Jens Klein.
International compatibility study launched
 Together with the Dieburg-based company, AMSilk has now started the first international clinical study on the novel breast implants. Following initial studies on patients in Austria, the safety test is thus being extended to other European countries. "With the new Silkline implants , Polytech plans to further increase the safety  and tolerability standards of our products," says Polytech-CEO Wolfgang Steimel.
High tolerability of silk protein coating
The advantage of the biomaterial is that it is recognized by the body as a natural surface, resulting in improved biocompatibility. Preclinical studies have already shown high compatibility of the silk-coated implants. Amsilk and Polytech expect the silk coating to accelerate the healing process and reduce postoperative complications.
siw/bb