Biodegradable muscles for robots
For more sustainability in soft robotics, a Max Planck research team has developed artificial muscles made of gelatin, oil and bioplastics.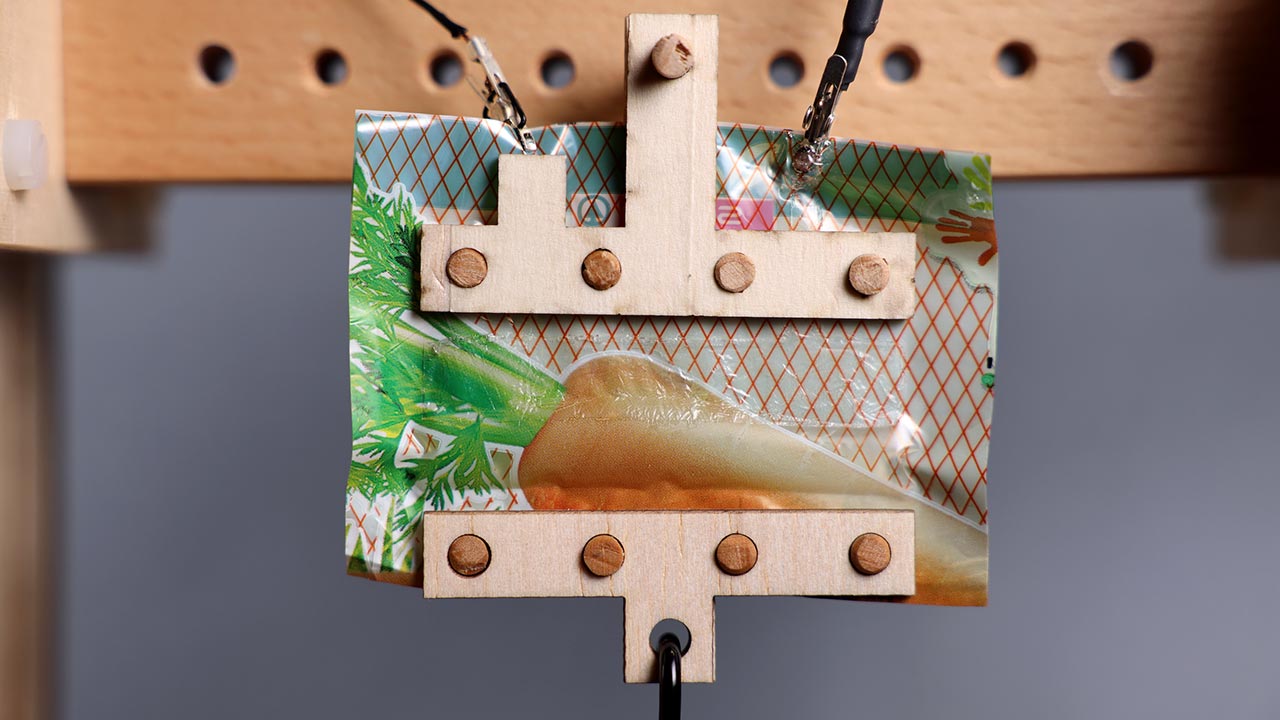 When one thinks of a robot, the first association is probably a machine made of metal - or for some perhaps even modern robots in plastic housing or even with artificial skin. But you probably don't associate muscles with the machine. An international team of researchers has now developed artificial muscles that enable robots to move. The special highlight: the muscles are biobased and biodegradable.
Robots for the compost
"We see an urgent need for sustainable materials in the field of soft robotics," explains Ellen Rumley, a visiting scientist from the University of Colorado at the Max Planck Institute for Intelligent Systems (MPI-IS) in Stuttgart. "Biodegradable components offer a sustainable solution, especially for single-use applications in medical treatments, search and rescue missions, and handling hazardous substances. Instead of ending up in landfills at the end of the product's life, the robots of the future will end up in the compost."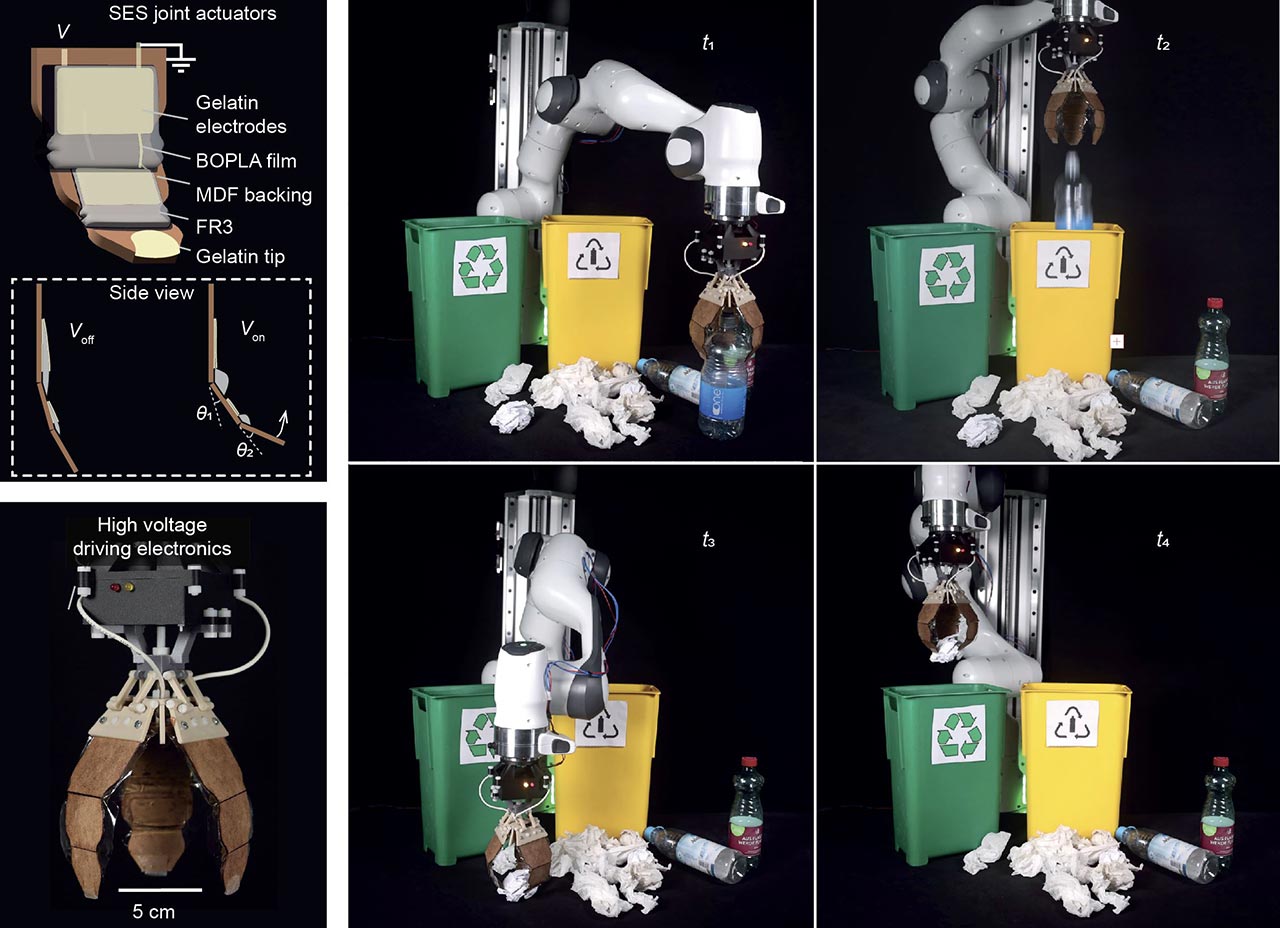 Together with a team from Johannes Kepler University Linz (JKU), experts from the two research institutions have developed a muscle made of gelatin, oil and bioplastics. The muscle, called "HASEL" (Hydraulically Amplified Selfhealing Electrostatic Artifical Muscle), is basically a plastic bag filled with vegetable oil with electrodes on both sides. When a high voltage is applied, the oil inside shifts and the bag contracts like a real muscle.
Functionally comparable with non-biobased counterparts
The first step was the electrode: "For us, it was important to develop electrodes that can withstand high voltage and at the same time consist of natural components. Since our biodegradable muscles can be easily integrated into various systems, they are an ideal building block for future biodegradable robots," explains David Preninger from JKU. In the end, it was a mixture of gelatin and salts that formed the electrodes. The team then looked for suitable bioplastics and found several candidates that had high conductivity and harmonized with the electrodes.
In the tests, the muscle proved that it can contract and unfold up to 100,000 times at several thousand volts of voltage without losing function. This puts the biodegradable artificial muscle on par with non-biological counterparts. Rumley is optimistic: "The fact that we've achieved such good results with bioplastics will hopefully motivate other materials scientists to think sustainably." The research team has published further details in the journal Science Advances.
bl