Biogas from mushrooms
Thomas Helle
Profession
Doctor of Social Sciences
Position
Managing Director of Novis GmbH in Tübingen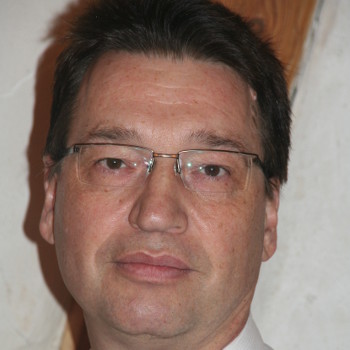 Profession
Doctor of Social Sciences
Position
Managing Director of Novis GmbH in Tübingen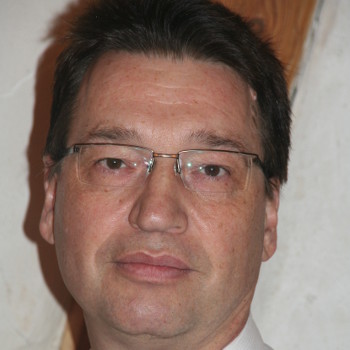 Thomas Helle, Managing Director of Tübingen-based Novis GmbH, is developing a biogas plant using mushroom compost as part of the EU project "Smartmushroom".
Tübingen-based Novis GmbH is dedicated to the further processing and generation of energy from residues. For example, it already generates biogas from manure, chicken dung, fruit and vegetable residues as well as slaughterhouse waste. Now another residual material is to be added: Champignon compost (Champost). As part of the EU project "Smartmushroom", which is endowed with 3 million euros, the team led by Novis Managing Director Thomas Helle intends to develop a biogas plant that will be operated with champost. Background: The cultivation of mushrooms requires large amounts of substrate, which consists mainly of horse and chicken manure. However, its use as fertilizer is limited in terms of quantity. Throughout Europe, several million tonnes of champost are produced each year as unused waste material. The project is funded under the EU Horizon 2020 program - Fast Track to Innovation - and comprises four European partners.
Question
How did you come up with the idea of producing biogas from Champost?
Answer
Novis specialises in the construction of biogas plants with unusual feedstocks that are often difficult to ferment. Mushroom compost is such a difficult substrate. We were tempted to experiment with it. Our experiments have shown that if the right additives and enzymes are added, the yields increase dramatically. We have achieved 200-300% higher biogas yields than with conventional methods.
Question
What are the characteristics of Champost for biogas production?
Answer
Champost is produced in large quantities - about five million tonnes per year in Europe. This means that there is enough material. Our project solves a disposal problem for mushroom growers. Due to its hygienisation and the fungal growth, Champost is already quite accessible, but most of the nutrients have already been used up. This is why biotechnological high tech is needed to fully digest the fermentable residues.
Question
What is important during further processing into biogas and fertilizer pellets?
Answer
We are currently conducting tests with the Hamm-Lippstadt University of Applied Sciences. Mushroom substrate consists mainly of horse and chicken manure, with country-specific variations. We optimize the biotechnological parameters, i.e. the enzymes and fungal additives used, so that we achieve the highest biogas yield in the end and remove as many salts as possible from the champost. The higher the temperature, the more tolerable the material will be later as fertilizer.
Question
The pilot plant is located in Spain. When are the first plants planned in Germany?
Answer
The pilot plant will be built in the Spanish region of La Rioja - Spain's largest mushroom growing area. By 2025, further plants are to follow in a total of six European countries, including Germany.
Question
What are you working on right now?
Answer
We have two very exciting project approaches based on champost and also on normal fermentation residues: On the one hand, we were able to prove in growth trials that champost, after hydrolysis - the first stage of the biogas process - is perfectly suited as cover soil for mushroom cultivation. Usually, casing soil with a very high proportion of peat is used. We are sure that our process will replace large parts of the peat use with modified champost or fermentation residues.
On the other hand, fermentation residues have another great property: Fibres can be extracted from them at low cost. We are working on producing natural fibre composites from these fibres using bio-based resins, together with a large European fibre and textile research institute. In terms of their properties, these natural fiber boards are better than wood-based boards and can ideally simply be composted at the end of their lifecycle. The fibre fleeces produced from fermentation residues could also be processed into ecological moulded parts for the automotive industry.
Interview: Judith Reichel