Wacker and TUM establish Institute for Industrial Biotechnology
The TUM WACKER Institute for Industrial Biotechnology is scheduled to begin operations in the 2022/23 winter semester.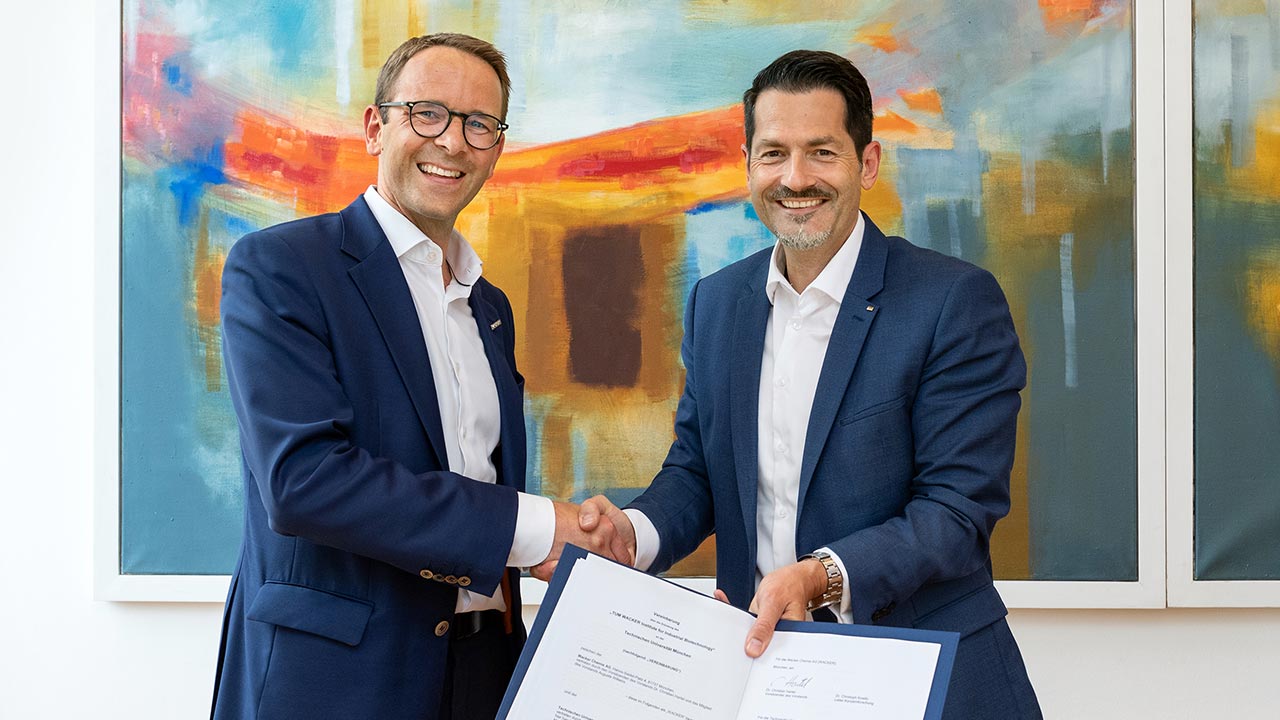 Developing industrial biotechnology research in Germany to a top international level - that is the declared goal of the Wacker Chemical Group and the Technical University of Munich (TUM). To achieve this, the two partners have now founded the TUM WACKER Institute for Industrial Biotechnology. The institute is scheduled to commence operations as early as the coming winter semester. Wacker is funding the research there with €6 million spread over six years.
Replace fossil raw materials, save energy
"Industrial biotechnology is a future technology with great potential," says Christian Hartel, CEO of Wacker Chemie AG. He explains that fossil-based processes can be replaced, and less energy and raw materials are needed. "This reduces production costs, conserves resources and protects the environment," emphasizes the Wacker CEO. TUM President Thomas F. Hofmann elaborates, "From research at the molecular level to chemical engineering and process technology, we network the disciplines with each other and accelerate effective transfer to industrial practice through close collaboration with Wacker."
Nucleic acids for cancer medicine
One research focus of the new institute will be the development of biotechnological production systems by means of which nucleic acids can be produced for medical purposes. These could be used in cancer therapy, for example. Other low-molecular compounds are also to be produced with the aid of optimized enzymes, cells or microorganisms based on renewable raw materials.
Research by 20 doctoral students
The TUM WACKER Institute for Industrial Biotechnology will be headed by Professor Sonja Berensmeier, an expert in biofunctional materials and processes for separating biotechnologically produced biomolecules. Around 20 doctoral students will work at the institute. Close cooperation with Wacker's development department is also planned.
The establishment of the institute is part of Wacker's further activities in the field of industrial biotechnology. Wacker recently announced plans to build a new biotechnology center at its Munich site.
bl