Reforestation without plastic waste
Textile researchers have developed biodegradable tree covers from renewable raw materials.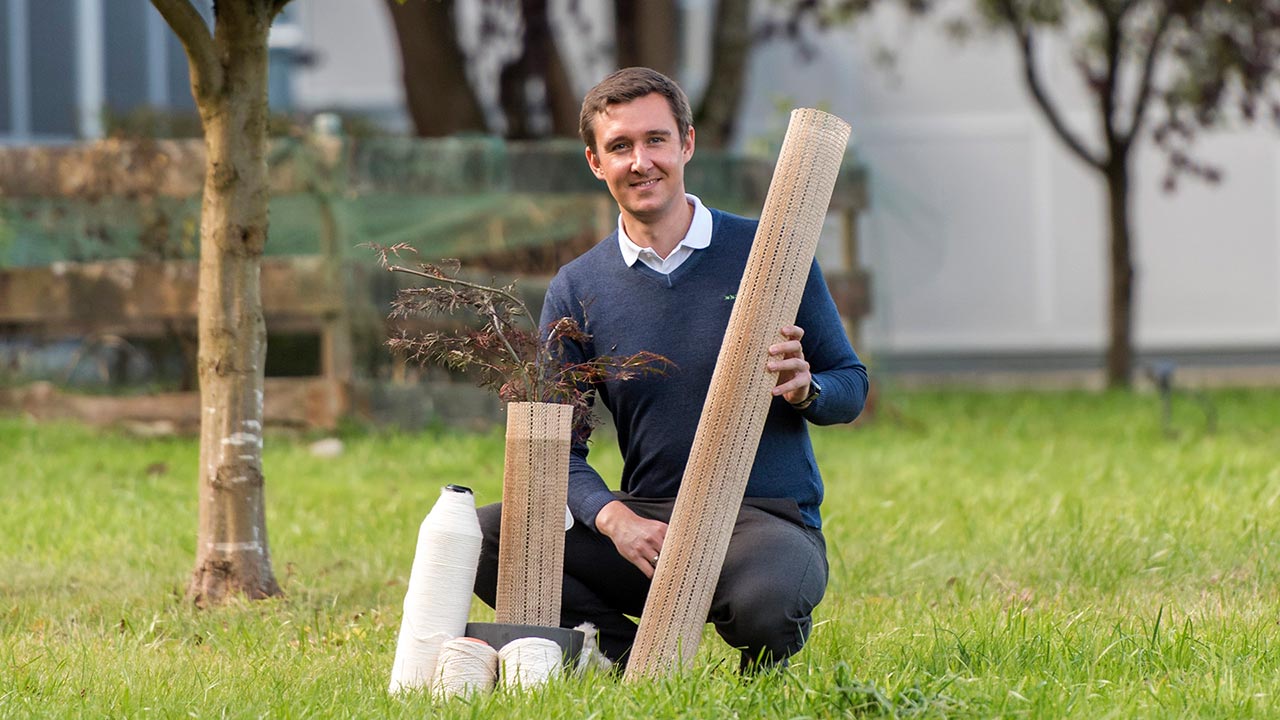 Source
Markus Baumann/DITF
The bark of young trees is a feast for several inhabitants of the forest. Young plants in particular often do not survive the resulting damage. In reforestation, trees are therefore often protected by so-called growth covers: The coarse mesh material surrounds the trunk and keeps hungry mouths away. Technically, these shells should be removed after three to five years - but due to a lack of personnel and other reasons, this is not always the case. Over time, the tree covers decompose and end up as small and microplastic in nature. Now, however, there is a sustainable alternative to this.
Cotton and polyactide
Experts from the German Institute of Textile and Fiber Research Denkendorf (DITF) have developed a hybrid yarn consisting of plant fibers and polylactide (PLA). To date, the latter is the only biobased thermoplastic produced on an industrial scale that is readily biodegradable. The plant component used was initially flax, and later cotton. The fibers of cotton are more flexible across their longitudinal axis than those of flax and can therefore better withstand wind and animals without breaking. In addition, many industrial companies already work with cotton fibers, while flax is less established.
Hybrid yarn spun on the flyer
First, the team combined the cotton fibers and PLA into a fiber sliver in a multi-stage process. A yarn was then spun from this by means of so-called flyers. The experts had initially tested several spinning processes and ultimately decided to use flyers because the resulting yarn is both voluminous and tear-resistant. In addition, a number of other yarn parameters can be adjusted in this process. Further, the fast route from research to practice was considered: flyers are widely used in spinning mills.
Prototype produced
The industrial partner Buck has already processed the newly developed biobased hybrid yarn into a knitted fabric and produced a tree cover from it. These are said to be completely biodegradable and can therefore be left in nature without polluting soils or waters.
bl