Microbial key players in biogas production discovered
With Darwinibacteriales, researchers in the EU Micro4Biogas project have identified a new group of anaerobic bacteria that could be the key to optimized biogas production.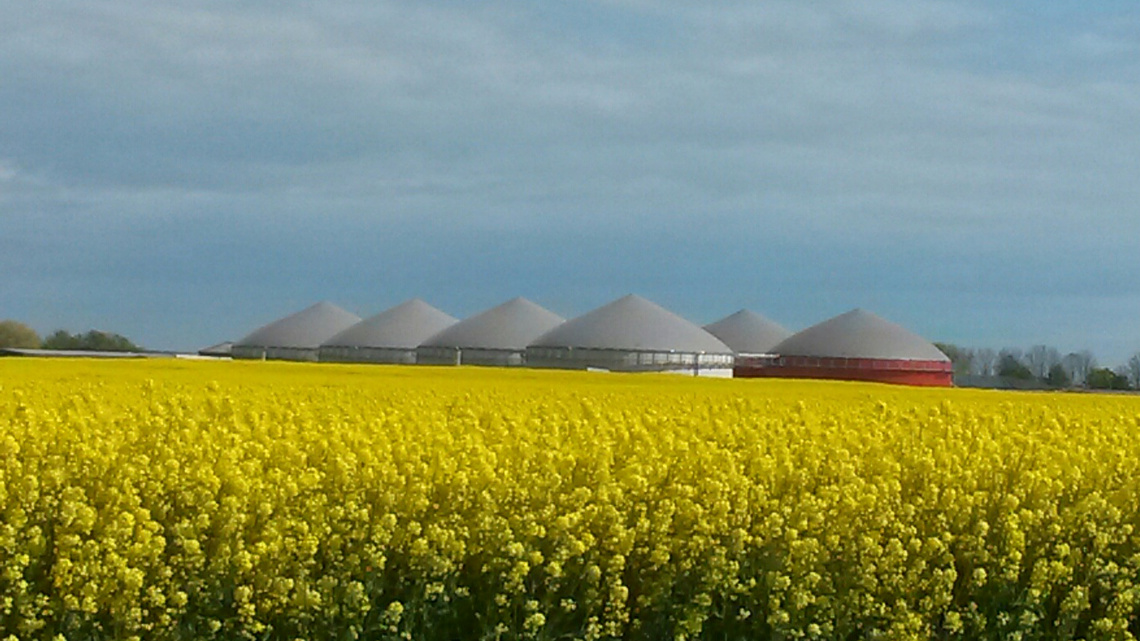 Alongside wind and solar energy, the production of biogas is an important pillar for becoming independent of fossil fuels. With currently around 9,600 biogas plants, Germany is the world's largest producer of biogas. Plant or animal residues are fermented into biogas with the help of anaerobic bacteria. However, the potential of the plants is far from being exhausted. The aim of the EU project Micro4Biogas is therefore to optimize the processes taking place in the plants and to make biogas production a cost-effective alternative to fossil fuels.
New taxonomic order of bacteria discovered
Researchers are focusing on the microbial communities that are significantly involved in biogas production - the anaerobic bacteria. In their search for the main players in the fermentation process, a team with the participation of TU Dresden has now come across a new taxonomic order of bacteria. The group of microorganisms known as Darwinibacteriales is specialized in the degradation of organic material and, according to the researchers, could be the key to optimized biogas production.
Tailoring biogas-producing microbes
Until now, little was known about the role and functioning of the microbial key players in the fermentation process. As part of the Micro4Biogas project, researchers from TU Dresden, together with partners from Spain and the Netherlands, have now succeeded in shedding light on this black box. In the respective countries, 80 fermentation residue samples from 45 large biogas plants were analyzed for their microbial composition using DNA sequencing. The result: representatives of the Darwinibacteriales were found in all samples. Thanks to this discovery, the researchers are now in a position to develop customized, highly efficient populations of biogas-producing microbes and thus make the plants more robust.
Micro4Biogas is coordinated by the University of Valencia and funded by the European research framework program Horizon 2020 with a total of 5.7 million euros until 2025. A total of 15 universities and companies from six countries are involved - from Germany, the Technische Universität Dresden, the Brandenburgische Technische Universität Cottbus-Senftenberg and BioEnergie Verbund e.V. take part.
bb