Innovation award for lightweight pallets made of biopolymer foam
In the sustainability category of the FSK industry association's innovation award, this year's prize went to Fraunhofer researchers from Pfinztal.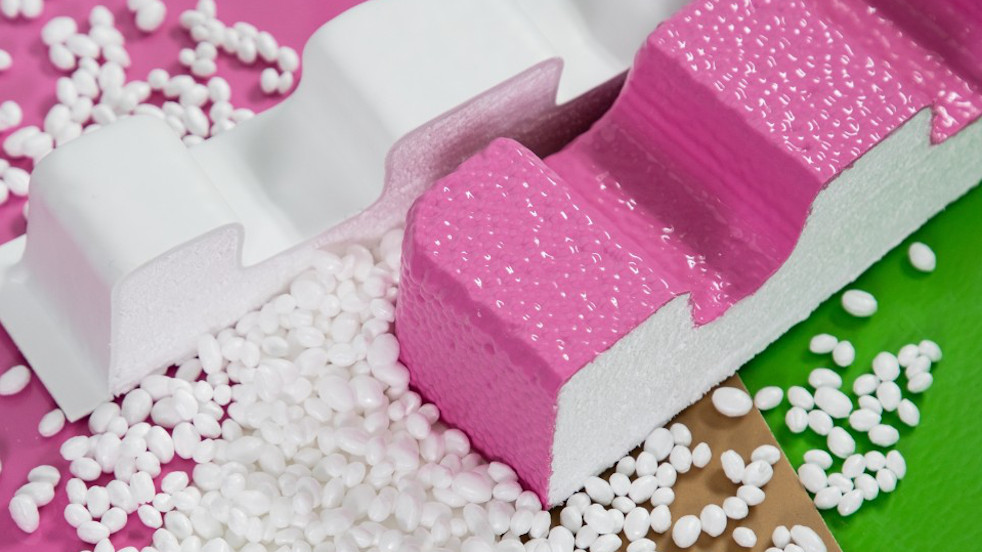 When it comes to storing and loading heavy goods, industry often turns to so-called Euro pallets. These load carriers are usually made of wood, can be used universally and can carry up to 1,500 kilograms. Although there are also pallets made of plastic, these are still used quite rarely compared to the wooden variant. Researchers from the Fraunhofer Institute for Chemical Technology ICT in Pfinztal near Karlsruhe have developed a high-performance lightweight pallet made of foamed biopolymers. In this collaborative project BioFLiP, they received funding from the German Federal Ministry of Education and Research (BMBF) as part of the ideas competition "New Products for the Bioeconomy".
Innovation Award for Sustainability
The Fraunhofer team led by Christoph Marck was recently awarded third place in the Innovation Award from the Foamed Plastics and Polyurethanes Association (FSK). The prize has been awarded for 25 years by the FSK for innovative ideas made of foam plastics or polyurethanes in order to promote young talent in the industry and generally motivate them to come up with new ideas. The award is presented in the categories "Technology" and "Design and Creation". This year, "Sustainability" was added as a new category.
Foamed polylactic acid particles
Compared to conventional petroleum-based plastic pallets, the BioFLiP variant consists of a particle foam based on polylactic acid (polylactide - PLA). The foamed core not only saves material during production, but also minimizes the weight of the pallet, which in turn has a positive effect on transport costs and improves the eco-balance of the novel load carrier. A top layer, also made of PLA, makes the biofoam particularly hygienic, waterproof and also recyclable. Reinforcing elements embedded in the foam core also ensure increased durability and load-bearing capacity.
bb/pg