Danish concern Chr. Hansen buys Jennewein
Surprise in the German biotechnology industry: For 310 million euros the Danish group Chr. Hansen takes over Jennewein Biotechnologie GmbH, which specializes in human lactose.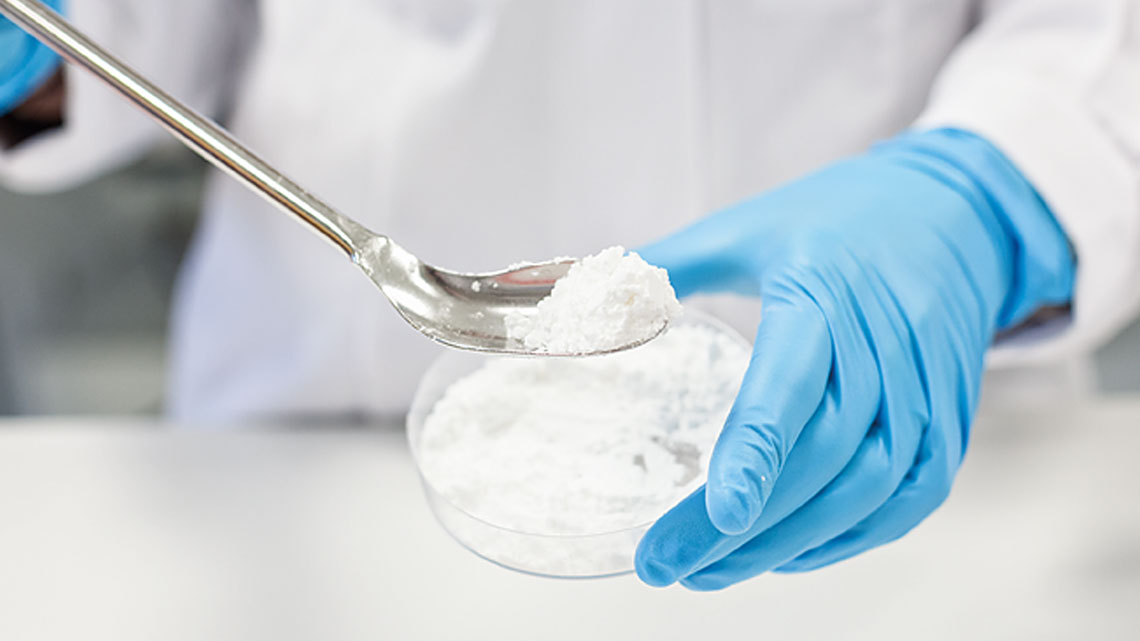 Source
Jennewein Biotechnologie GmbH/Frank Pichler
Unexpected European deal in the industrial biotechnology sector: Jennewein Biotechnologie GmbH has a new owner. The Danish group Chr. Hansen took over the company from Rheinbreitbach on September 22. As bioökonomie.de found out on request from company founder Stefan Jennewein, the purchase price is 310 million euros.
Jennewein Biotechnologie with its headquarters in Rheinbreitbach in Rhineland-Palatinate is a worldwide leading supplier of biotechnologically produced human lactose - which is especially interesting as a functional additive for baby food. Chr. Hansen, headquartered in Hoersholm, Denmark, is a globally positioned biotech company specializing in the microbial production of enzymes, probiotics, foods and dietary supplements. Together the two companies want to expand the field of application of human milk oligosaccharides (HMOs) and secure global market leadership.
Success story from the foundation on
The rapid development of Jennewein Biotechnologie started in 2005, the year of its foundation. "Human milk oligosaccharides are the third largest component of breast milk after lactose and fats. These so-called HMOs were discovered over a hundred years ago based on the observation that breastfed infants have a seven times higher chance of survival than infants fed with baby food at that time", says founder Stefan Jennewein. Today, it is known that these special polysaccharides help babies to develop a healthy intestinal flora and at the same time reduce the risk of certain infections, such as the norovirus. However, the chemical industry repeatedly failed to synthesize these molecules, and many in the biotechnology industry considered the 2005 project unrealistic.
Market and innovation leader in human milk sugars
But the team around Jennewein succeeded in converting microorganisms into cell factories for important human lactose and manufacturing the products on a large scale. The Federal Ministry of Education and Research (BMBF) has supported the SME on several occasions, for example in the KMU-innovativ funding measure. Today Jennewein Biotechnologie has a large portfolio of microbially produced HMOs, including 2'-Fucosyllactose, 3'-Fucosyllactose and Lacto-N-tetraose. These sugars are not only used in baby food, but also in the pharmaceutical and cosmetics industries. Jennewein Biotechnologie has more than 200 patents and a global customer base. With Chr. Hansen, who wants to invest 200 million Euro in new production plants until 2025, the increasing demand for HMO is to be met.
Strengthen position in growth market
"This partnership will further strengthen the position of Jennewein Biotechnologie in this highly attractive growth market", the founders and managing directors Stefan Jennewein and Klaus Jennewein are convinced. "Chr. Hansen and Jennewein Biotechnologie fit together perfectly in terms of corporate culture, production technology and product portfolio." Stefan Jennewein will continue to work for the company as chief consultant for science and technology. In an interview with bioökonomie.de, Jennewein said that he also wants to devote himself more to applied research in his working group at the Fraunhofer Institute for Molecular Biology and Applied Ecology IME in Aachen. Klaus Jennewein will withdraw from the company after the merger.
"The fast growing HMO market is a new area that we have been following with great interest for years," confirms Mauricio Graber, Managing Director of Chr. Hansen. "In fact, we are making a long-term commitment to an investment in HMOs that I am convinced will bring long-term value to our shareholders. HMOs were a perfect fit with Chr. Hansen's objective mentioned at the beginning, as they are "among the most complex natural nutrients". With around 40,000 stock cultures, Chr. Hansen produces natural ingredients for the food, pharmaceutical and agricultural industries. More than one billion people consume products containing ingredients from the company every day. Last year Chr. Hansen was ranked by Corporate Knights as the most sustainable company in the world.