CO2 as raw material for polyester fibers
A European research project aims to reduce fossil raw materials in the textile industry and make PET fibers recyclable.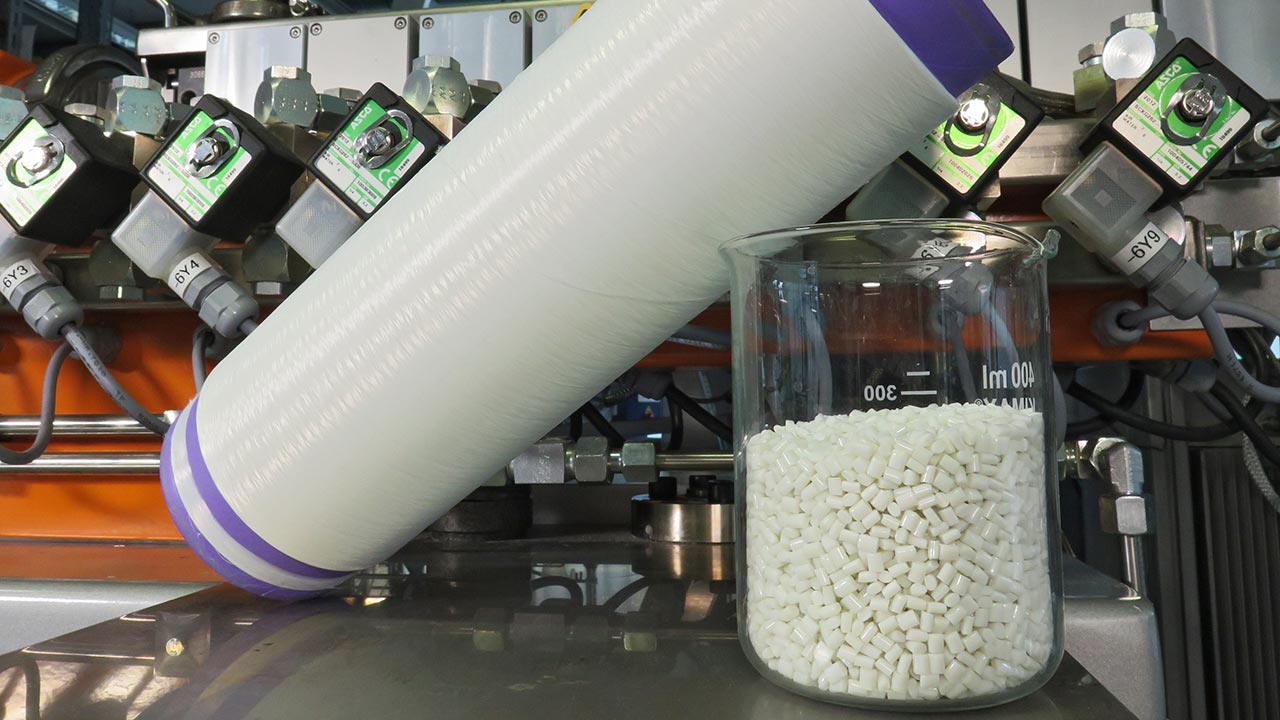 Polyesters are an important class of plastics for the textile industry. Until now, however, fossil raw materials were needed for their production. In the joint project "Threading CO2," 17 partners from seven European countries have joined forces to create an alternative. They want to produce monoethylene glycol, the starting material for polyester PET, using CO2 from industrial waste gases as a raw material.
Leading a new synthesis route for PET to industrial maturity
The French company Fairbrics has developed the process for producing monoethylene glycol in this way. The aim is not only to reduce the use of fossil raw materials, but also to recycle the carbon dioxide that would otherwise escape into the atmosphere. The joint project aims to use this new production process on a larger scale and build a pilot plant to bring it to industrial maturity.
The German Institute for Textile and Fiber Research Denkendorf (DITF) has an important role to play here. After all, it is a long way from sustainably produced monoethylene glycol to the finished textile. The DITF will therefore synthesize polyester from the molecules, spin them into fibers, texture them and process them further. The experts also want to test whether the polyester has comparable properties to its conventionally produced counterpart.
Quality test on car seats and clothing
Other project participants want to produce car seats and clothing from the sustainable polyester in order to test the quality of the material in practical examples. In addition, a security marking is to be incorporated into the polyester to make product piracy more difficult. And last but not least, the plastic is to be recyclable, which is also being tested at DITF.  At the end of the project, there should be a market-ready process for a closed cycle for the manufacture of textile products using industrial carbon dioxide.
bl