Climate-friendly cement from mining sludge
A new recycling process cleans mine water and sludge from toxins and recovers contained valuable materials.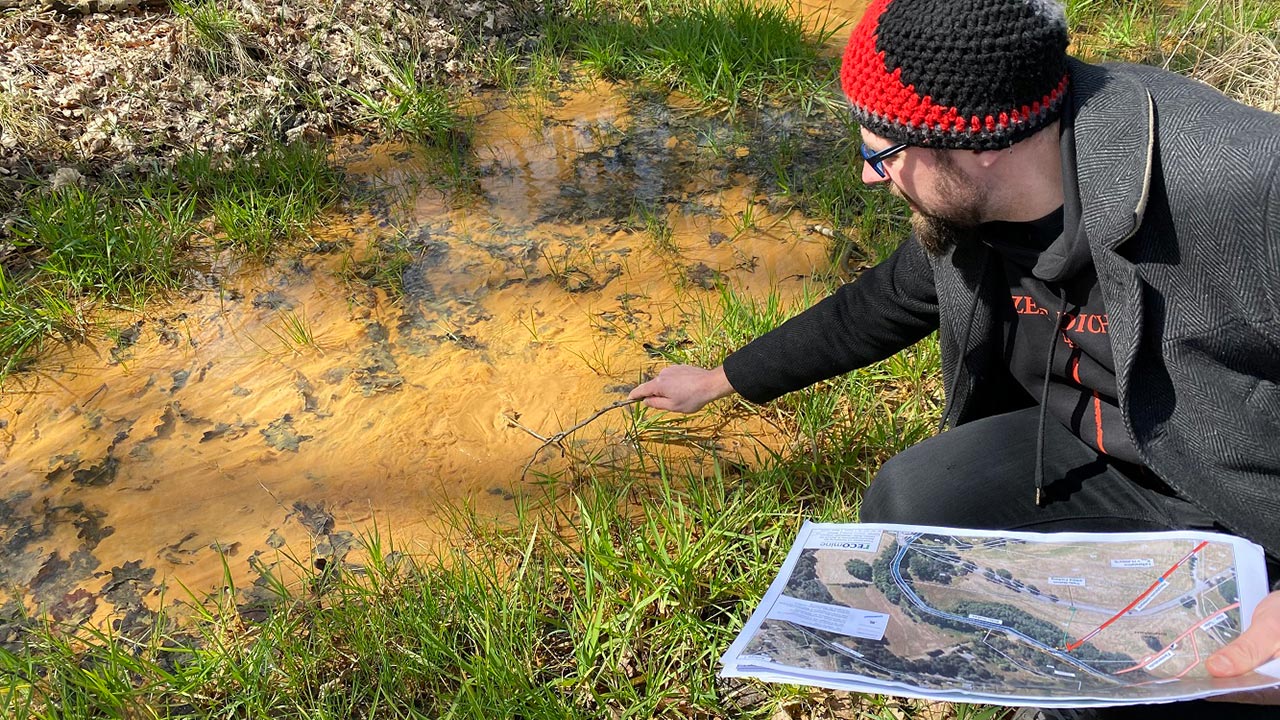 Source
TU Bergakademie Freiberg
It's a question of perspective: Up to now, many companies have regarded mining sludge and mine water as pollutant-containing waste because they contain cadmium and arsenic, for example. But a research team from the TU Bergakademie Freiberg sees things differently. In a pilot project, the experts have developed a process that removes the pollutants from sludge and water, extracts valuable substances and uses the rest as raw material for a more climate-friendly production of cement and concrete alternatives.
13,000 tons of sludge
"rECOmine ZauBer" is the name of the project in which four regional companies are involved in addition to the TU and which is being funded by the German Federal Ministry of Research with around one million euros from January 2022 to November 2024. The pilot site for the process is the Rote Graben in Freiberg, where a lot of ferruginous water and more than 13,000 tons of sludge from the Freiberg mining district accumulate. Until now, mining companies have had to dredge and landfill the sludge deposits. This is to change.
Recover valuable metals, remove heavy metals
In the pilot project, stakeholders pump sludge and water through a filter press that first dewaters the material. Several membranes filter this water and remove the pollutants so that the water can be returned to the original waters. The project team processes the sludge to recover valuable metals such as zinc and iron from it and to filter out heavy metals.
Better and more climate-friendly cement
What remains is a solid mineral residue - the real highlight of the process. It is converted into so-called geopolymers. These are cement-like binders with even better properties than conventional cement: The concrete alternative is more heat-stable, more resistant to chemicals and hardens faster. Above all, however, up to 80% of CO2 emissions can be avoided compared with conventional concrete production using these geopolymers.
Demonstration plant planned
The process has already been successfully applied for a patent on a laboratory scale. Now a demonstration plant is to transfer the process to real scale. It could ultimately be not only sustainable, but also economical, the researchers expect. The newly developed recycling technologies could then be applied to other mines and water solution tunnels.
bl