Turning waste water into electricity
Uwe Schröder
Profession:
Chemist

Position:
Professor for Sustainable Chemistry and Energy Research, Managing Director of the Institute for Ecological and Sustainable Chemistry at TU Braunschweig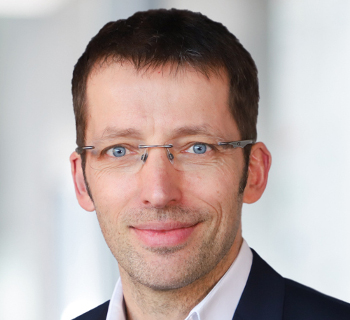 Source
TU Braunschweig/ Kristina Rottig
Profession:
Chemist

Position:
Professor for Sustainable Chemistry and Energy Research, Managing Director of the Institute for Ecological and Sustainable Chemistry at TU Braunschweig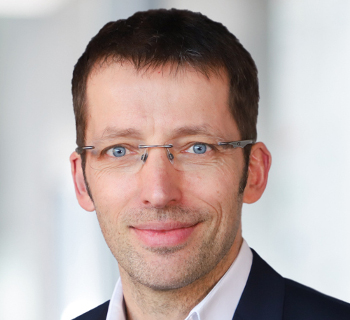 Source
TU Braunschweig/ Kristina Rottig
At TU Braunschweig, chemist Uwe Schröder is investigating how bacteria can generate electricity from waste water.
A growing number of people on the planet also means a growing amount of waste and waste water. Its conventional treatment in sewage treatment plants requires a lot of energy and is quite expensive. Now, there is a new approach that focuses on bacteria. In short: these microorganisms can not only purify waste water, but also generate electricity at the same time.
Uwe Schröder played a big part in even considering that bacteria could be an electricity supplier. The chemist at TU Braunschweig aims to understand the bacterial mechanisms underlying the new method and has long been cooperating with engineering colleagues in Clausthal. Together, they aim to facilitate an efficient use of the bio-fuel source in industry.
Question
How did you come up with the idea of ​​using bacteria to extract electricity from waste water?
Answer
As early as the 1960s, NASA carried out research on energy recovery from human waste and faeces during a spaceflight. Bacteria permanently degrade organic matter in the environment and in waste water - this is part of the carbon cycle of our planet. This is also where the idea originated to harness the bacterial activity for energy recovery from waste streams such as waste water. The second step was to get the bacteria to produce and transfer electrons to an electrode.
Question
What did you have to consider when designing the plant and the biofuel cells?
Answer
I'm a basic researcher. Meaning, we work with relatively small amounts to understand how bacteria generate electricity. Based on this, we are developing new electrode materials to make this power generation as efficient as possible. For the scale-up to a large plant, as for instance in a sewage treatment plant, we had to consider completely different questions: How does a reactor have to look like and be built in order to  work effectively and be well integrated into the existing structure? How do the bacteria react to changing environmental conditions such as fluctuating temperatures? These questions can only be answered in cooperation with engineers.
Question
The efficiency and thus the cleaning power of the bacteria seems limited thus far - how can this be increased in the near future?
Answer
For one thing, the reactors, meaning the fuel cells, and their components and geometries are not yet exhausted. There is still a lot of potential. For instance, with the BMBF-funded project "ElektroPapier" we are currently working on the development of high-performance scalable and low-cost electrodes based on paper. Moreover, the current method of growing the necessary current-producing bacteria, which incidentally stem directly from waste water, on the electrodes, can be further improved. This would also improve the overall efficiency of the fuel cells.
Question
Theoretically, could the same bacteria be used for both an energy source and purifying drinking water?
Answer
Why not?! An important aspect though would be, whether the microbial fuel cells could also degrade the so-called micro pollutants - in addition to the "normal" organic cargo. These micro pollutants include pharmaceutical residues such as antibiotics and other drugs. We are currently investigating this potential at our institute.
Answer
There are many ideas that range from very basic questions about the nature and source of electricity-producing bacteria, the further development of high-performance electrodes, to the possible use of the technology, for instance, for the treatment of industrial waste water. In most of these cases these projects are very interdisciplinary and can only be successful via collaboration between researchers spanning different life sciences and engineers.
Additionally, we also hope that the German Sustainability Award 2018, which was recently awarded to our joint project BioBZ, will open a few doors for this technology towards larger, industrial applications.
Interview: Judith Reichel