A bioeconomy model farm for Brandenburg
Over the next six years, the state of Brandenburg will provide 25 million euros to support the establishment of a model farm for biobased recycling management at the Leibniz Institute for Agricultural Engineering and Bioeconomy (ATB) in Potsdam.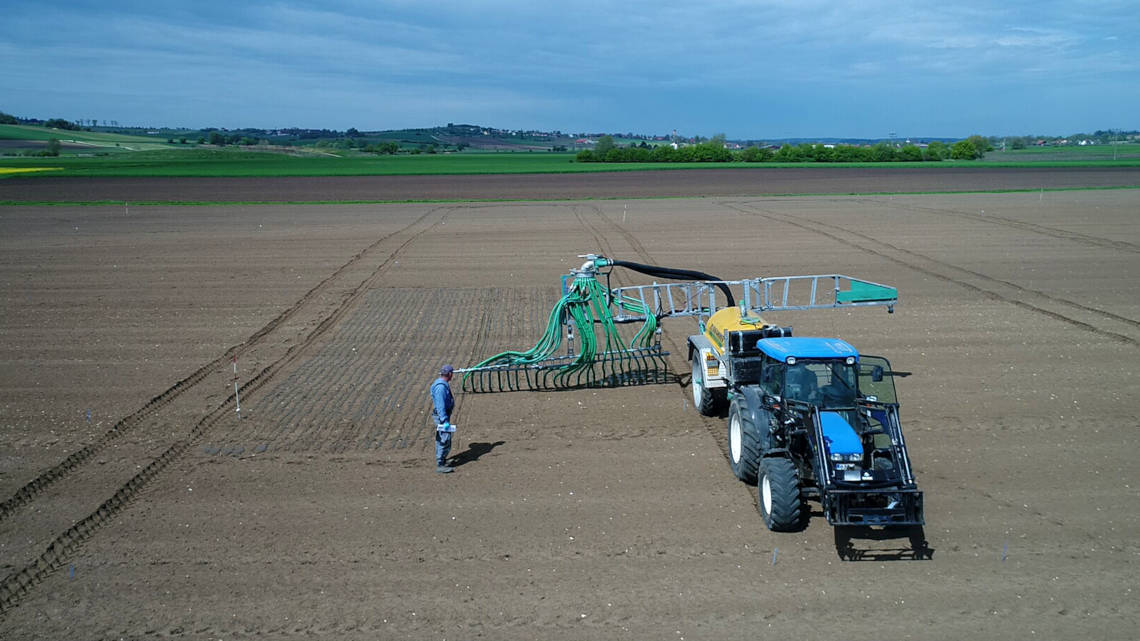 Along with industry, agriculture is an important economic factor in the Land of Brandenburg. Almost a third of the total land area is currently used for agriculture. Huge quantities of residues are produced which can be used both materially and energetically. Establishing agricultural biomass as a raw material and making better use of it is a cornerstone of the bioeconomy. The State of Brandenburg now intends to invest almost 25 million euros in the bioeconomic future. Under the direction of the Leibniz Institute of Agricultural Engineering and Bioeconomy (ATB) in Potsdam, a model farm for bio-based environmental services, which will be unique in Germany, is to be developed over the next six years. The money comes from the state's Future Investment Fund, with which Brandenburg specifically supports projects which are of outstanding importance in terms of state policy.
Combining agricultural and biorefinery concepts
The task of the model farm will be to develop future-oriented and practicable approaches for climate-friendly and sustainable biomass production and use and to demonstrate them to interested parties. "With this model farm, which combines agricultural and biorefinery concepts, there are extensive possibilities to further develop the integrative research approach of the Institute for a biobased recycling economy together with partners from science and industry and to test and evaluate bioeconomic innovations also with regard to practicability and environmental impact", says Barbara Sturm, who has been the new scientific director and chairwoman of the ATB since October 1.
Model farm to strengthen research landscape
"This planned transfer center is more than a scientific showcase - it offers a glimpse into the future. And the future is made in Brandenburg," said Brandenburg's Minister of Science, Manja Schüle, on the occasion of the inauguration. At the same time, the Minister praised the institute's research work as "one of the beacons" of scientific competence in the field of sustainability as well as the international, but also regional importance of agricultural research. The head of the institute, Ms. Sturm, expressed confidence that the planned model farm will help to further strengthen Brandenburg's research landscape.
bb