"All modules of the farm benefit each other"
Martin Wild
Occupation:
Information Systems Specialist
Position:
Co-founder and managing director of the start-up Organic Garden in Ingolstadt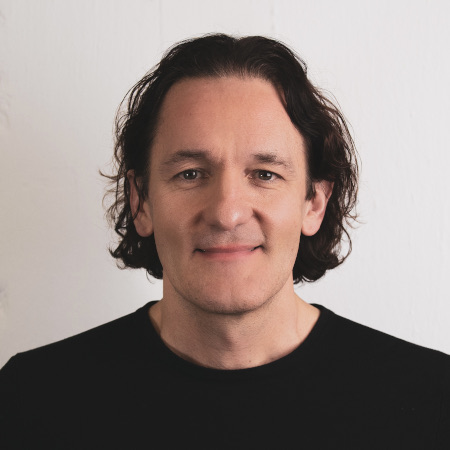 Occupation:
Information Systems Specialist
Position:
Co-founder and managing director of the start-up Organic Garden in Ingolstadt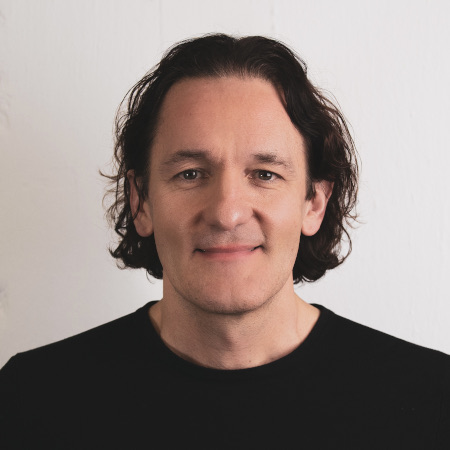 With his food tech start-up Organic Garden, Martin Wild wants to rethink nutrition and soon produce organic food circularly in a high-tech farm.
Producing healthy, tasty food sustainably and locally: this is the ambitious goal Martin Wild has set himself. With his food tech start-up Organic Garden, founded in 2019, he wants to make food production fit for the future. Wild is convinced that the future of nutrition lies in the right interplay between science and culinary arts, and is thereforecollaboreting with researchers. The start-up is currently working flat out on its first high-tech farm to produce organic food circularly in the future - without pesticides and CO2-neutral. The team is currently looking for supporters as part of a crowdfunding campaign.
Question
Organic Garden wants to rethink nutrition and approach it holistically. How does your company live up to this claim?
Answer
At Organic Garden, we think the concept of "people- and planet-healthy nutrition" from start to finish: with nature-healthy agriculture, traceable processes, short transport routes and the holistic utilization of food. From the farm to the consumer's plate, so to speak, and from root to leaf. To this end, we know and control the entire value chain. For the consumer, however, Organic Garden should taste one thing above all: really good. The recipes for our meals and dishes therefore all come from our culinary team around nutrition expert and top chef Holger Stromberg. In this way, we combine health with responsibility and enjoyment.
Question
Your commitment is aimed at innovative foods. Here you also rely on cooperation with scientists. What products are currently in development?
Answer
The future of nutrition undoubtedly lies in the food tech sector, i.e. in the right interaction between science and culinary arts. At the moment, we are strongly dedicated to the area of "alternative protein sources", such as the creation of dishes in which micronutrient-rich algae find their use. We even have our own scientific advisory board at Organic Garden, which supports us with expert know-how.
Question
The next step is to build a high-tech farm where you want to grow organic food in a cycle. What does the farm concept look like in concrete terms and what role does digitization play in this?
Answer
What's special about our modular farm concept is this: each module pays off on another. A few examples: The industrial water from the fish farm is used to irrigate the vegetable modules, accumulating crop residues are processed into pollutant-free cultivated black earth in the soil plant, and CO2 from mushroom cultivation is used in our greenhouses. In this way, we produce high-quality regional and CO2-neutral food with the help of state-of-the-art technology. Depending on the expansion stage of the farm and local conditions, the range of products is composed of various elements that harmonize perfectly with each other in a synergetic cycle and are digitally networked.

The planning for the first farm is already in full swing. Even though it will certainly take a little longer, we are working at full speed towards the start. Because from this moment on, we will map the entire value chain completely via Organic Garden, including our own market hall. Customers will then be able to buy all the products from our farm and our regional partners directly on site.
Question
To what extent does the high-tech farm live up to the principle of a circular economy in the reuse of residual and waste materials?
Answer
This is best explained using the tomato as an example: Before the plant grows in height and bears tomatoes, it comes to our farm as a small seedling. There it finds a new home in the black earth soil from our own soil plant. Through nutrient-rich irrigation water - a by-product of our fish farming - and organic fertilizer from processed crop residues, the little plant gradually grows and thrives into a vigorous perennial. After a few weeks, the tomatoes are ready for harvesting. The resulting waste, such as the stalk, leaves or wilted plants, is composted and finds its way back into the greenhouse as fertilizer. Then the cycle starts all over again. All modules of the farm, on the smallest scale the energy supply, the earthworks, the vegetable cultivation and the fish farming, exchange resources with each other and thus benefit each other.
Question
A crowdfunding campaign is currently running for the construction of the farm. How is the feedback and what do you want to use the money for?
Answer
From day one, we have been approached time and again by people who were convinced by our concept and asked how they could "join" us. Some of them even work for us today. With the crowdfunding campaign, we have finally found a way to let many people participate. Our initial funding goal of one million euros was reached after just a few weeks. That's why we decided to extend our campaign once again. A large part of the crowdfunding investment will go towards the construction and expansion of our production facility. From there, all products and dishes will soon find their way into our online store, the Organic Garden Eateries, and the schools and canteens we supply.
Question
What are the next tasks and where does Organic Garden see itself in five years?
Answer
We have a lot planned, that is for sure. After all, we want to play a decisive role in shaping the future of nutrition. Over the next five years, our main focus will be on giving as many people as possible access to delicious, healthy and planet-friendly food. In the next six weeks alone, we will open three more "Organic Garden Eateries" in southern Germany. We are also set to break ground on our first farm before the end of 2022. We are all particularly looking forward to that. By 2030, ten farms should be in operation. In the best case scenario, more than half a million people will be enjoying our products and food every day - and doing something good for themselves and for nature. That is our goal, and we work for it every day.
Interview: Beatrix Boldt