Bayer acquires Max Planck spin-off Targenomix
The Potsdam-based start-up Targenomix uses systems biology and bioinformatics to develop new crop protection products.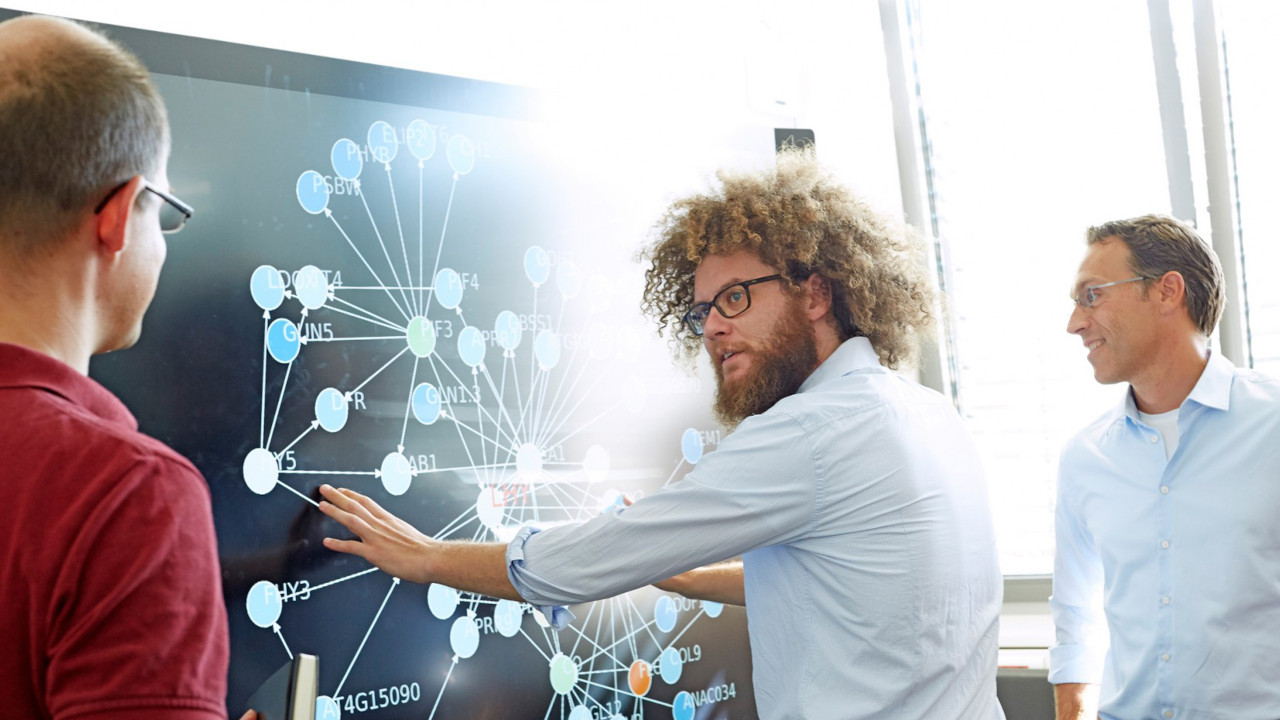 Collaboration is followed by acquisition: German pharmaceutical and chemical company Bayer has bought the start-up Targenomix. The two companies have already been working together since the spin-off from the Max Planck Institute of Molecular Plant Physiology in 2014. Targenomix uses systems biology and bioinformatics methods to identify new molecular targets for crop protection products. The DAX-listed company hopes the acquisition will accelerate this development to better adapt agricultural production to dynamic challenges such as climate change and increasing resistance from weeds, diseases and insects, while making it more sustainable. Despite the acquisition, Targenomix is expected to continue operating independently in a start-up style. The companies did not disclose the purchase price.
Novel herbicide planned by end of decade
"Targenomix's approach has proven to be very successful," said Bob Reiter, Head of Research and Development for Crop Science at Bayer, in this regard at the public announcement of the acquisition on Thursday, November 10, 2022. "By using a unique and holistic systems biology approach and leveraging leading expertise built on a strong scientific foundation from the Max Planck Institute for Molecular Plant Physiology, Targenomix has delivered numerous novel targets and mechanisms of action for small molecules in weed control," Reiter said, explaining the acquisition.
One result of the collaboration to date is a major contribution to the industry's first new herbicide mode of action in 30 years that can be used to control post-emergence weeds in large areas. Development is ongoing, but the identified molecule has been shown to be effective against key resistant grasses and is expected to reach the market by the end of this decade.
Developing new mechanisms of action
Targenomix CEO Sebastian Klie emphasizes the benefits of the new form of collaboration: "By combining Bayer's leading expertise and proven crop protection pipeline with Targenomix's flexible start-up mentality, comprehensive multi-omics technology and systems biology knowledge, we can continue to jointly develop novel mechanisms of action." Klie is confident that this new phase of the complementary relationship will accelerate the discovery of the next generation of sustainable and safe molecules.
"The decision of the multinational Bayer to acquire Targenomix is another example of the high international recognition that Max Planck Institutes enjoy for their science," says a delighted Lothar Willmitzer, Director Emeritus of the Max Planck Institute of Molecular Plant Physiology and co-founder of Targenomix. Willmitzer had already established the start-up Metanomics out of the Max Planck Institute about 25 years ago. Metanomics was acquired by the chemical company BASF a few years later and grew into the BASF Plant Science division.
bl