Award for research on meat substitutes
Food technologist Anja Maria Wagemans from TU Berlin has been awarded the Young Scientist Award of the Berlin Science Award for her research into novel biomaterials.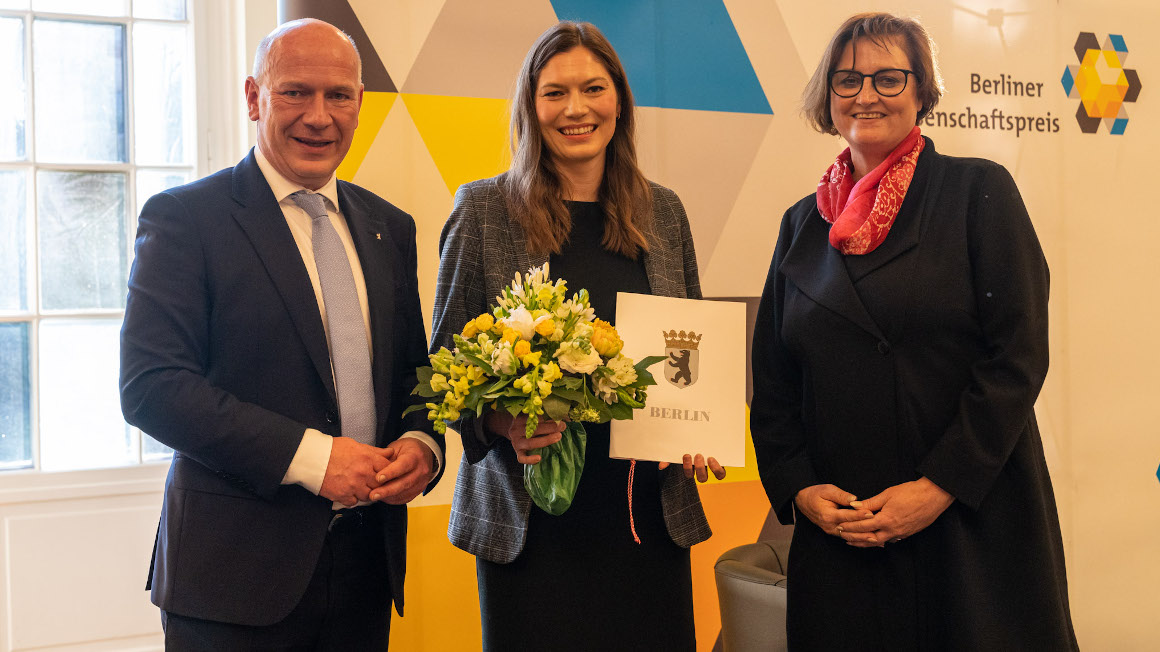 Source
Landesarchiv Berlin, Wunstorf
Meat substitute products have long been established on the market. To encourage even more people to eat alternative meat products, the products must be able to compete with the animal original not only in terms of taste, but also texture and mouthfeel. At the TU Berlin, Anja Maria Wagemans studies the structure formation of such innovative foods. For her research, the food technologist and junior professor was awarded the Young Scientist Award, which comes with 10,000 euros in prize money. The award was presented in May by Berlin's Governing Mayor Kai Wegner.
Elucidate protein structure formation
In her research on novel biomaterials, Wagemans is primarily concerned with the structure formation of alternative plant and microbiological biopolymers. These include highly functional and novel proteins as well as polysaccharides that determine technofunctionality - such as solubility and pH - in many foods. Not only is the structure and functionality of the proteins modifiable. The proteins can also be derived from alternative resources for more sustainable products.
Technological processes at a glance
Wagemans also studies the technological processes for producing such innovative foods, such as extrusion. Her research focuses on cultured meat and plant-based milk, fish and meat alternatives. To this end, the Berlin-based food technologist collaborates with companies in the Netherlands and Brazil, as well as with small and medium-sized enterprises, and also with Berlin-based start-ups such as the Eaden project. This networking was an important criterion for the Young Scientist Award. The jury also recognized that Wagemans intends to collaborate with researchers from microbiology, process engineering and the field of artificial intelligence in the future to drive the development of innovative foods.
The Berlin Science Award has been promoting outstanding scientific achievements in Berlin since 2008. With this, Berlin aims to create a basis for further economic development. In particular, the Young Scientists Award recognizes innovative research approaches with special benefits for Berlin as a location for science and business.
bb