Fresh capital for Project Eaden
Berlin-based food tech startup Project Eaden receives another €2 million in a seed round to further develop its fiber technology for producing plant-based meat.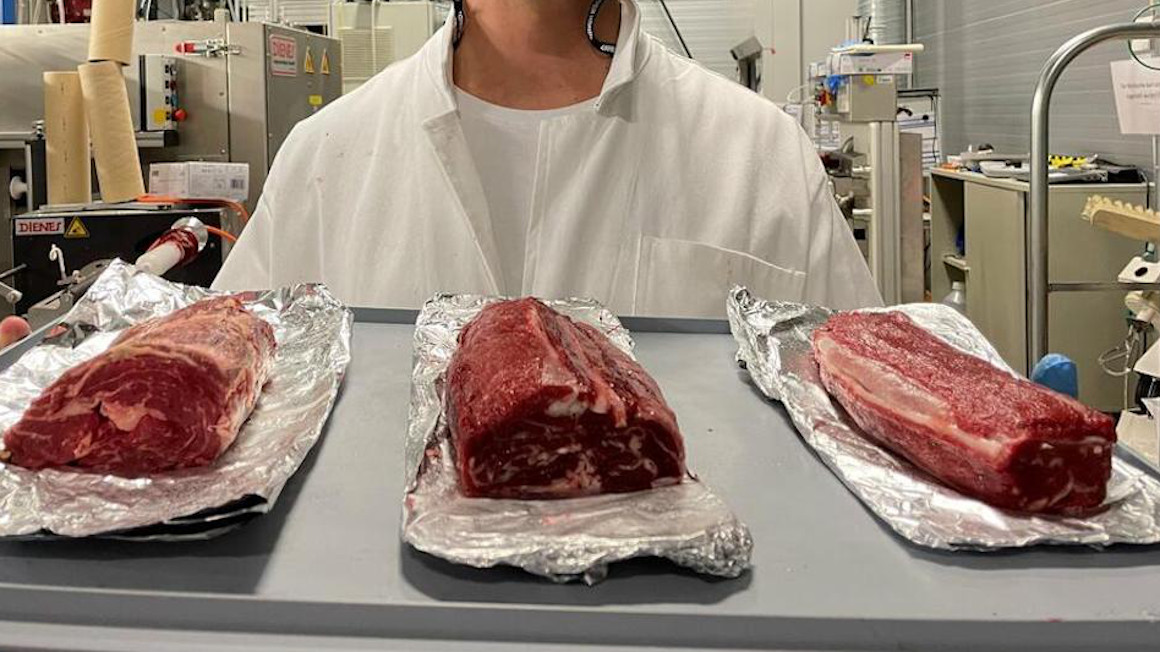 Plant-based meat substitutes have long since conquered supermarket shelves. There is still a need for research in terms of taste and texture, but development is running at full speed. For example, Project Eaden works on a technology that makes it possible to produce "ultra-realistic meat from plants." In January, the Berlin-based food tech start-up presented its platform technology in Berlin. Back in December, the trio of founders was again able to raise fresh capital from investors for the further development of the technology as part of a seed round.
Fiber technology from the textile industry in action
In the production of plant-based meat, the start-up uses a technology from textile manufacturing: "We are now, for the first time, reproducing meat fiber by fiber using proven technologies from the textile industry," said co-founder David Schmelzeisen at the presentation. The fiber technology produces edible protein fibers and can mimic both the texture and appearance of animal meat.
Spinning threads from plant proteins
"The machine spins threads from a mass of vegetable proteins that, at 0.2 millimeters in diameter, are thinner than twine," reports Handelsblatt, which was able to view the technology on site. According to the report, some 250 fibers are bundled on a rotating bobbin like strands of muscle and combined with vegetable fats. "The result is a red-and-white marbled meat imitation that can hardly be distinguished from the animal original in terms of appearance and texture," writes Handelsblatt.
Plant based beef steak
According to the company, the technology is highly scalable and therefore can enable the production of ultra-realistic plant-based meat at low cost. Project Eaden's first product is a plant-based beef steak. More than a year was spent tinkering with the right mix. In February, Project Eaden will move to its own pilot plant in Berlin to expand production.
Investment increased by 2 million euros
Back in June 2022, the main investor Creandum announced the first closing of the seed round, in which Atlantic Food Labs, Shio Capital, Trellis Road and several business angels, including the former CEO of Rügenwalder Mühle, Godo Röben, participated with a total of 8 million euros. Last December, Magnetic and Atlantic Food Labs topped up their investment once again, adding another €2.1 million investment to the seed round. Project Eaden intends to use the majority of the funding to develop its fiber technology.
bb/gkä