Artificial turf fields made from biobased materials
In Ellwangen, a sports field is being built with a playing surface made of biopolymers.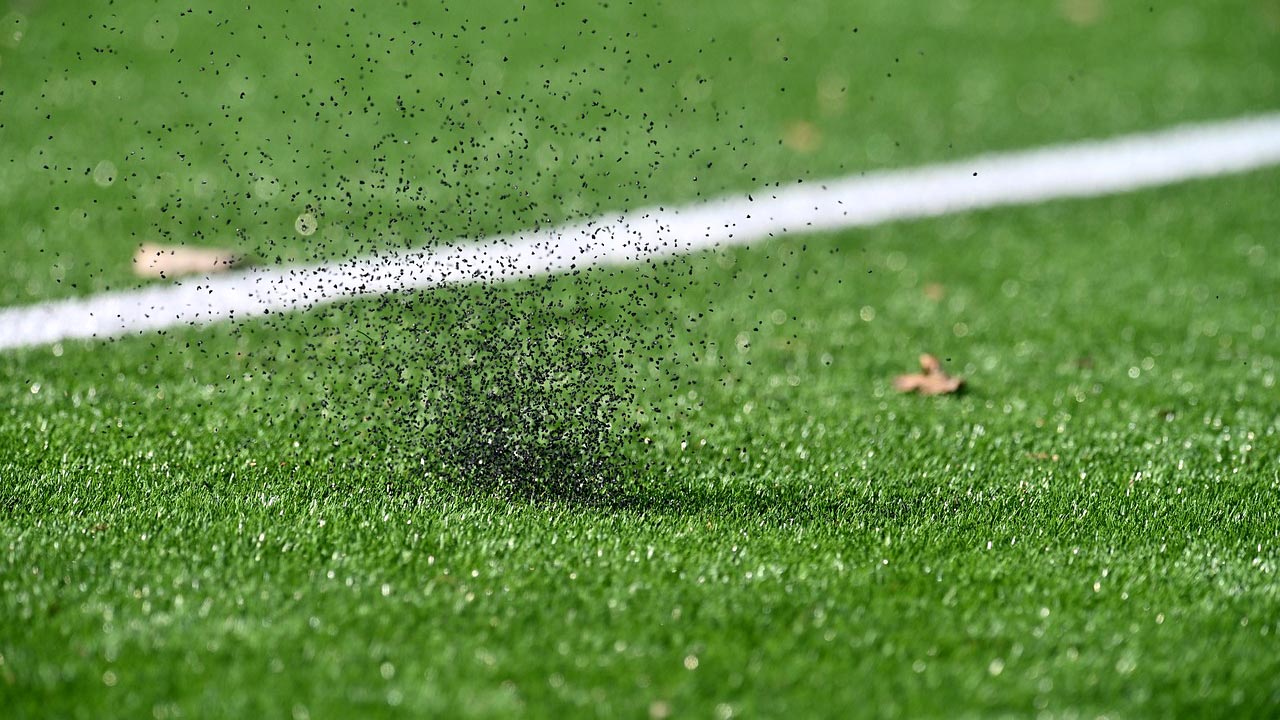 Source
Robert Geisler/Pixabay; Pixabay License
It is not only Bundesliga clubs that rely on artificial turf for their playing surfaces. Smaller clubs also prefer the low-maintenance and weather-independent material and are making the necessary investments. There are already around 9,000 artificial turf pitches in Germany. But these have so far been based on fossil raw materials and contribute to microplastics entering the environment. The European Chemicals Agency (ECHA) has calculated that artificial turf pitches in Europe are responsible for 16,000 tons of microplastics in the environment every year.
Largest microplastic discharge through litter granules
The town of Ellwangen in Baden-Württemberg now wants to create a sustainable and future-proof alternative for its sports fields: they are to be given a biobased and biodegradable artificial turf that is just as suitable for playing on as artificial turf used to be. The city of Ellwangen is being supported by the University of Stuttgart, which is conducting research into plastics technology, by biopolymer manufacturer Tecnaro, which is developing the system into a product, and by the German Federal Ministry of Food and Agriculture (BMEL), which is contributing funding.
In artificial turf, most of the microplastic comes from the top layer of fibers. This contains infill granules that give the turf stability and elasticity. Based on materials that Tecnaro has already developed, the aim is to create an improved infill granulate that is 90% biodegradable - within two years in the soil and even within just half a year in water. However, the granules must be resistant to degradation processes as long as they remain in the artificial turf.
Use of bio-based fibers and elastic plastic recyclate
The project team also wants to find bio-based alternatives for the fiber layer itself. To do this, the team needs to find suitable base materials that meet all the technical requirements. Above all, they must be temperature-resistant, as they are exposed to strong solar radiation in summer. The participants want to produce the elastic layer of the turf from plastic recyclate.
On the model pitch in Ellwangen, the researchers will finally check how high the plastic discharge of the biobased artificial turf is in practice and how this affects the environment. Its eco-balance is then to be one of the topics in citizens' dialogs in which the population will be informed about the background to the new artificial turf pitch.
bl