An on-farm biorefinery
Andrea Kruse
Profession 
Chemist
Position
Professor at the University of Hohenheim in Stuttgart; Head of the "Renewable Resources and Bioenergy" degree courses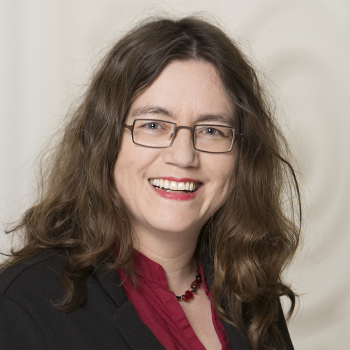 Source
University of Hohenheim
Profession 
Chemist
Position
Professor at the University of Hohenheim in Stuttgart; Head of the "Renewable Resources and Bioenergy" degree courses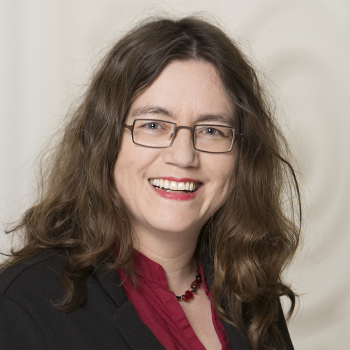 Source
University of Hohenheim
Andrea Kruse wants to promote the material use of biomass. The chemist from Hohenheim hopes to establish a biorefinery on the farm in order to produce basic chemicals from plant feedstocks.
If it were up to Andrea Kruse, every farmer would have his own biorefinery. Waste materials such as grass, straw or wood would be broken down into their components in a mini plant and converted into new products such as platform chemicals. The idea of the Hohenheim chemist is by no means utopian. Such an on-farm plant was inaugurated at the end of October on the site of the experimental station at the University of Hohenheim on Unteren Lindenhof. "We still need about three years before all teething troubles are resolved. In the best case, we will have a demonstration plant after four years," the researcher proudly reports. Born in Braunschweig, she has been a professor at the University of Hohenheim since 2012 and heads the "Renewable Resources and Bioenergy" degree courses.
Kruse's vision of a biorefinery on a farm took many years to take shape, as did her decision to study chemistry. As the daughter of a chemical laboratory assistant and a technical chemist, she did not initially want to follow in her parents' footsteps. "I didn't want to do what my father does. But then it became terribly similar," Kruse admits with a smile.
Early enthusiasm for natural and engineering sciences
Her enthusiasm for the natural and engineering sciences led her to waver between physics and chemistry until she graduated from high school. The skilful move of a teacher who taught Kruse both subjects finally set the course for her career choice. "I was on the same level in both subjects at the time, and he gave me the worse grade in chemistry. He was of the opinion that I could still make a little effort in chemistry. That was pretty clever."
From 1984 to 1991, Kruse studied chemistry at the University of Heidelberg, where she subsequently earned her doctorate. She completed the practical part of her doctoral thesis at the Karlsruhe Research Centre (FZ), which is now the Karlsruhe Institute of Technology (KIT). The foundation stone for her research work on biomass was laid at the FZ and the path was set towards chemical process engineering. "I always wanted to do something that could be applied later on and that would be useful," recalls Kruse. In connection with the production of hydrogen, she investigated fermentation materials such as pomace, which are produced during the production of beer. In the chemist Herbert Vogel, the doctoral student found a mentor who stimulated her "engineering side" and thus had a decisive influence on her career.
Application-oriented research on biomass
After her successful doctoral thesis in 1994, Kruse initially stayed at the research centre in order to advance her application-oriented research on biomass as a junior research group leader and later group leader. "Even then, we wanted to convert biomass. But we also knew that one is not like the other. Therefore, we needed to know how the different components of the biomass affect each other".
Baby porridge established as model biomass
Kruse wanted to understand the process of biomass conversion in order to be able to optimise it. She first had to find a model biomass that would be suitable as a reference for her research. That was easier said than done: "I needed a biomass that always had the same composition. In the supermarket, I found a baby porridge - with potato-carrot taste. It showed no change in composition from batch to batch," reports Kruse. The fact that she researched baby porridge as an academic initially caused her colleagues to make fun of her, especially her male peers. But her success proved her right. "I always used baby porridge as a reference and compared other biomasses with it in order to be able to classify the different composition. I found out that the salts in the biomass have a major influence on hydrogen formation," explains Kruse.
Basic chemicals from plant biomass
Knowing which components interact in biomass and what influence they have is a wealth of experience from which the Hohenheim professor also benefits in the implementation of her vision of a mini-biorefinery. Since moving to the University of Hohenheim in 2012, she has been focusing on what she always wanted to do: the development of new technical processes for the practical use of biomass. Kruse now uses the popular salad plant chicory and the Chinese reed grass Miscanthus as plant raw materials to produce new basic chemicals such as hydroxymethylfurfural (HMF), phenols or furfurals. HMF can be used, for example, to make plastic bottles, nylon stockings or car seats. Kruse's dream: "I want to see these processes in action." In part, this wish has already been fulfilled: HMF is produced in small quantities by the Swiss company AVA-Biochem GmbH.
Building biorefineries with the Lego principle
However, Kruse's vision of an on-farm biorefinery only received the necessary impulse for its implementation in Hohenheim. There, she was inspired by the agricultural engineers and their principle of building agricultural machinery: "If you look at an agricultural machine, whether combine harvester or beet harvester, the inner workings are always the same, only the superstructures are different. In this way, biorefineries can be adapted, just like Lego, and these Lego bricks can be produced in larger quantities," says Kruse.
The on-farm plant therefore consists of several modules. Some of them are exchangeable like Lego bricks, others are always the same like the engine of an agricultural machine. A large-scale production of the modules would make the plant affordable for farmers and thus open up a new source of income for farms. "I have absolutely no doubt that it will in fact be implemented. The reactions of farmers are mostly positive."
Kruse wants to use the biorefinery pilot facility to prove that this plant can produce not only one but several platform chemicals from biomass. The chemist is currently testing to what extent used bakery products and pasture grass are suitable as starting materials for new platform chemicals.
Author: Beatrix Boldt