"Vertical farming systems could also supply us with wheat in the future"
Susanne Baldermann
Profession:
PhD food chemist

Position:
Professor of Food Metabolome at the new Faculty VII of Life Sciences: Food, Nutrition and Health at the University of Bayreuth in Kulmbach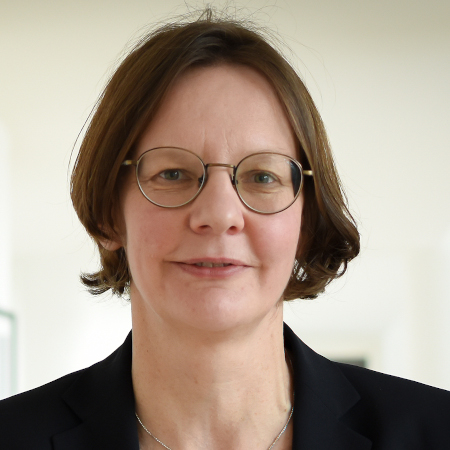 Profession:
PhD food chemist

Position:
Professor of Food Metabolome at the new Faculty VII of Life Sciences: Food, Nutrition and Health at the University of Bayreuth in Kulmbach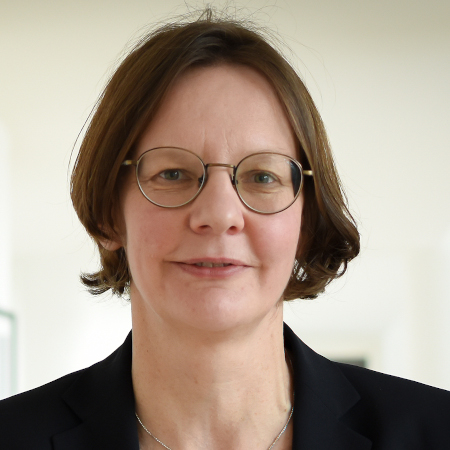 Alternative agricultural systems such as "vertical farming" are a focus of Susanne Baldermann's research work. With a view to healthy, sustainable nutrition, the food chemist is targeting secondary plant compounds, among other things.
Susanne Baldermann cares about the nutrition of the future. Her research goal: to enable healthy nutrition within planetary boundaries. A stay in Japan had inspired the food chemist with a doctorate in algae research, but also sharpened her eye for sustainable food production. She sees modern agricultural systems such as vertical farming as a way to ensure a healthy diet in the future. To this end, Baldermann is also targeting secondary plant compounds from indoor vegetables and herbs. She is convinced that such modern production systems will provide us with fresh food regionally all year round in the future.
Question
Is indoor growing in cities the agricultural system of the future for producing healthy food in sufficient quantities and sustainably?
Answer
Vertical farming systems for the seasonally independent production of fresh herbs and salads are gaining in importance. Such systems can help deal with agricultural challenges such as limited availability of arable land and water, rural population decline and urbanization. Systems with high technological advancements are playing an increasingly important role. These include closed, controllable crop production systems such as plant factories or the cultivation of herbs in supermarkets in vertical farming systems. Since production here takes place on several levels, a very high yield per area can be achieved. While these systems are currently used primarily for the production of fresh plant foods, simulations have shown that, especially under changing environmental conditions, further development of the systems could help to supply us with foods such as wheat in the future.
Question
What properties must plants have for indoor cultivation? What role do secondary plant compounds play?
Answer
Technological developments allow to adapt to the plants; therefore, more and more plants are grown in these systems. Most common are leafy vegetables and herbs, because they grow well in the nutrient solutions and artificial light. I believe that diversification is only a matter of time. Indoor cultivation could then also facilitate vegetable consumption, which is so important. Fresh indoor vegetables contain a comparably high concentration of phytochemicals as outdoor vegetables - and epidemiological studies suggest that phytochemicals or plant foods can reduce the risk of various non-communicable diseases such as diabetes and cardiovascular disease.
Question
Which secondary plant compounds are currently the focus of your research?
Answer
We are interested in secondary plant compounds that are able to reduce the risk of various non-communicable diseases. Estimates put the number of compounds at many thousands. One focus is on carotenoids, which cannot be synthesized by the human body and therefore must be ingested through the diet, with vegetables being the main source. These natural pigments contribute to the characteristic yellow, orange and red colors of fruits and vegetables. Because of their attractive colors, carotenoids are widely used to color food, feed, and cosmetics. Some carotenoids are converted into vitamin A and retinoids. These are essential for vision, the immune system, and cell-to-cell signaling. In addition, carotenoids are lipophilic antioxidants and can neutralize oxidizing species or activate various processes involved in the regulation of redox status. Through our research, we hope to improve our understanding of how these processes occur and their potential impact on maintaining health.
Question
You spent several years researching and teaching in Japan. To what extent has Japanese food culture inspired your further research work in Germany?
Answer
Not only the food culture, but also the appreciation of food impressed and inspired me. For example, I would like to see as much regional, seasonal and fresh food on our plates. In terms of research, I brought the fascination for algae back to Germany with me.
Question
As part of the "Food4Future" project, you are looking at unusual food sources such as macroalgae, salt plants, crickets and jellyfish. What does the biofactory for the food of the future look like?
Answer
Legislation would have to change in order to label such products "bio". But I am sure that modern production systems will be a complement to "classical" agriculture. In the future, these systems will provide us regionally with fresh food all year round. Depending on the system and what organisms are grown there, these foods will help provide us with macro- and micronutrients. This includes, for example, proteins from insects or algae, but also the already mentioned secondary plant substances as well as vitamins and minerals.
Question
What do you aim to achieve with your research?
Answer
We want to address the challenges associated with healthy, high-quality and sustainable nutrition as part of our research. With the findings, we want to contribute to enabling healthy nutrition within planetary boundaries for as many people as possible.
Interview: Beatrix Boldt