Sustainable clothing for everyone
Sabine Schmidt

Profession:
Business Administration Graduate
Position:
CEO of Xaxiraxi, Berlin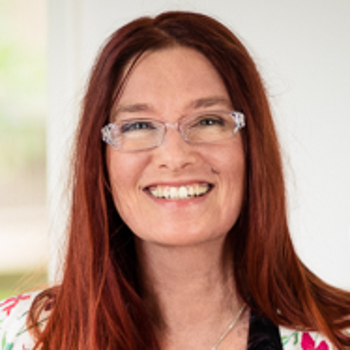 Profession:
Business Administration Graduate
Position:
CEO of Xaxiraxi, Berlin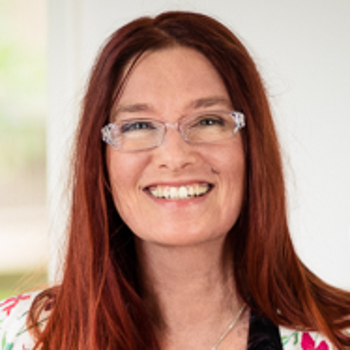 Sabine Schmidt, CEO of Xaxiraxi, offers sustainable and fashionable clothes for people with skin problems.
It's a worn-out cliché: A woman standing in front of her packed wardrobe, complaining that there's nothing in it she could wear. However, if the skin of the woman (or man) is extremely sensitive and is in fact allergic to many fabrics, most clothing stores do indeed not offer any wearable options. Sabine Schmidt knows this problem all too well, she herself has been suffering from severe neurodermatitis for years. Appropriate clothing is of the upmost importance under these circumstances, as inferior or chemically treated material worsens potential skin irritations. This is why she decided to take action herself and to produce sustainable and especially skin-compatible clothing with her Berlin-based company Xaxiraxi.
Question
What made you want to produce organic clothing?
Answer
From childhood on I have been suffering – on and off – from severe neurodermatitis and am thus very familiar with the problem of finding clothes for extremely sensitive skin. And there are millions of other women out there just like me, who can never be sure how their skin will react to new clothes. This is why two years ago I decided to develop clothing that even women with extremely sensitive skin can wear without trepidation.
Question
What is the difference between your organic clothes and others that also advertise the use of organic cotton?
Answer
At Xaxiraxi, skin compatibility is always first priority throughout the development and production of any piece of clothing. This includes the design, which is chosen to protect the skin as much as possible and to cover up critical areas. It also includes choosing the appropriate organic materials, which are especially soft to the touch and feel like a second, barely noticeable skin. Moreover, we completely abstain from the use of known allergens such as chrome, nickel or cobalt, which are used quite often in dyes. Lastly, we also don't use any materials with an animal origin, such as wool or silk.
Question
What does sustainability mean to you in terms of producing clothes and how do you realise this?
Answer
It is important to me that the entire chain of production of my clothing be sustainable, meaning fair and ecologically-sound, resource-efficient and minimising carbon emissions. I only use certified organic cotton from Turkey, which was dyed with organic colours. In order to minimise distances and transport routes, the clothes are fabricated in Poland and packages are sent from Berlin – eco-friendly. The finished clothes are packaged by people with disabilities, who are thus offered a chance to be part of everyday working lives.
Special attention is also paid to an extremely professional processing of the material and the durability of my clothing, which is an antidote to today's predominant fast fashion.
Question
What kind of feedback did you receive from the industry regarding your company? Was it difficult to position your clothing concept in the market?
Answer
Some insiders did have doubts, whether organic clothes in small circulation could be produced sustainably, fair and in high quality – all the while still being reasonably priced. Organic clothing still has a hippie-image. With Xaxiraxi we are trying to show that sustainable clothing can be modern, chic, and sexy. Only few suppliers offer this combination thus far. My uncompromising focus on skin compatibility is still unique and is met with growing interest and support – not only by the ever-increasing number of women with contact allergies.
Answer
My goal is to make the label Xaxiraxi known to my target audience and to convince women, who like to wear beautiful, soft, and healthy clothing, of our high quality products. Moreover, I would like to heighten the awareness for the fact that the current, predominant way of producing clothes means that 90% of them are produced in Asia. There, seamstresses are risking their health for less than minimal wage and the chemicals these manufacturers use are polluting humans as well as the environment. In the meantime, here at home more and more people develop contact allergies every day.
Interview: Judith Reichel