Vertical greening for climate-friendly cities
A flexible vertical greening system developed by Fraunhofer researchers has reached market maturity after years of research.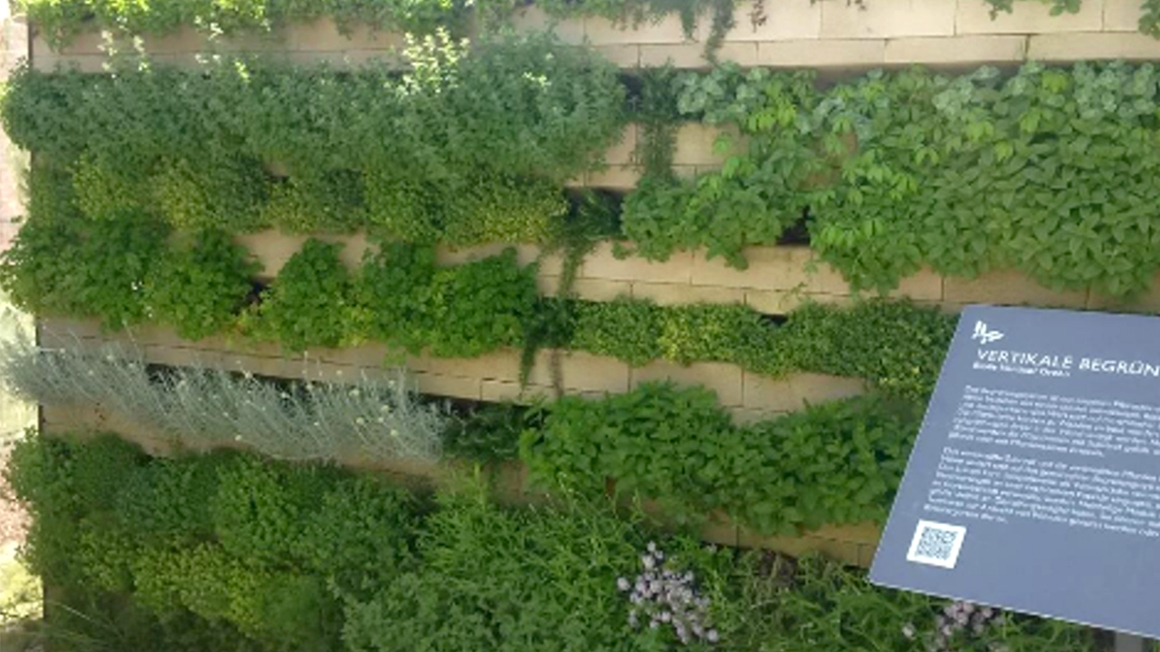 Source
Biolit Green Systems GmbH
More than half the world's population lives in cities, and the numbers are rising. Climate change and its consequences, including heat waves and heavy rainfall, make life in major cities increasingly stressful. There has long been research into how metropolises can protect themselves from such weather extremes in the future. Experts see one way of improving the quality of life for city residents in the greening of facades. Studies have shown that greened house walls can significantly improve not only air quality but also oxygen production, biodiversity and facade temperatures.
Climate-friendly urban design with vertical planting system
Researchers from the Fraunhofer Institute for Environmental, Safety and Energy Technology (UMSICHT) have developed a vertical greening system that can now be launched on the market. "Together with our partner companies, we have developed special elements that we use for the construction of soil-free green walls," explains Holger Wack, Deputy Head of the Product Development Department at Fraunhofer UMSICHT. "Based on a mineral material, we thus offer both private individuals and cities or landscapers the possibility to flexibly design facades or, for example, garages in a climate-friendly way."
The planting modules with integrated irrigation and planting trough are made of a mineral and liquid-storing material. The elements can be equipped with various substrates and plants. Grasses and flowers, for example, are suitable for quick and inexpensive planting. But herbs, strawberries, tomatoes and chilies can also thrive here. Watering takes place from above, as gravity automatically distributes the water downwards. Separate watering of the individual layers is also possible.
Greening system is well received
These novel greening elements are now being marketed via Biolit Green Systems GmbH - one of the partner companies. The start-up, founded in 2021, offers flexible and freely scalable solutions for a wide range of applications based on the Fraunhofer system. The modules can be used in gardening and landscaping, but also as facades, partition walls, noise barriers or vertical agricultural walls in cities. The plant modules are also suitable for the greening of private houses. "The response so far has been very positive," explains Berthold Adler, founder of the start-up. "We notice that there is a change in thinking in landscaping, for example."
Research on sensor-controlled irrigation
With the vertical greening system, the team aims to improve air quality in cities, reduce CO2 levels and noise, and counteract climate-related consequences such as heavy rain, heat, drought and the loss of biodiversity. But research into vertical greening systems continues, with plans to add sensor-controlled irrigation technology in the future. Currently, Fraunhofer researchers are investigating the influence of vertical greening on the microclimate and the interactions with the environment.
bb