Think tank for sustainable food innovations
Artprojekt GmbH wants to establish a place of innovation for the future of European food production in Berlin: Construction of the Food Campus Berlin is scheduled to begin in spring 2022.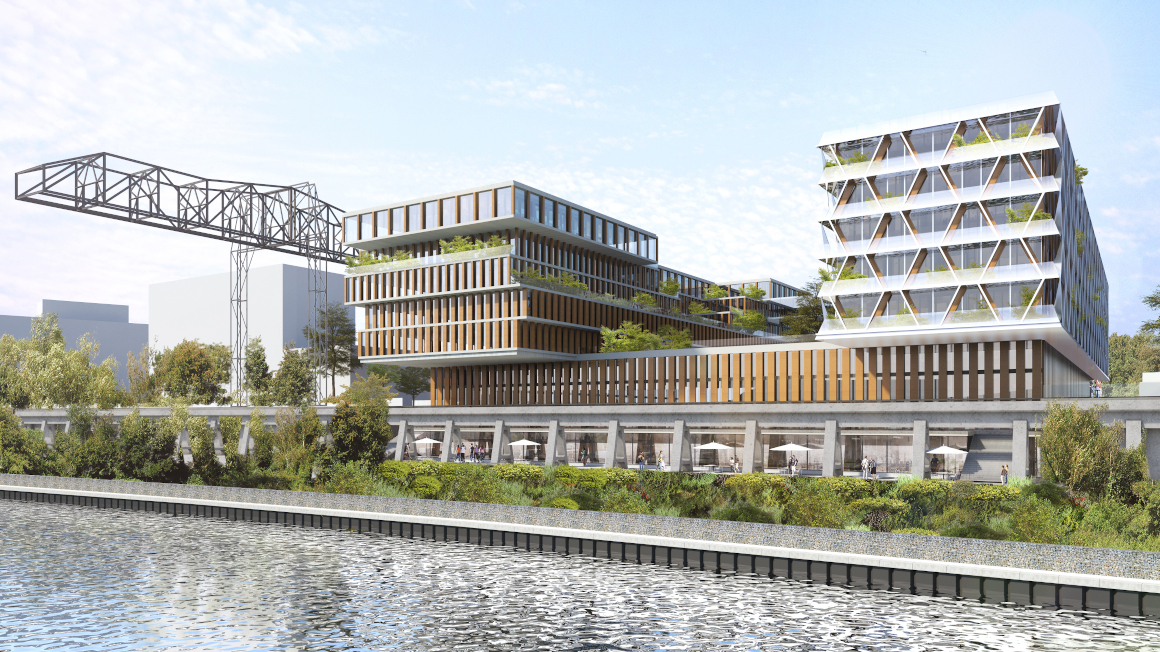 Source
© TCHOBAN VOSS ARCHITEKTEN
The way we eat has a major impact on the environment and climate. Food production - including transport and storage - still consumes enormous amounts of water, energy and raw materials. However, the trend in food purchasing is moving toward sustainability. Regional and plant-based products are particularly in demand. Food innovations such as insect burgers or algae pasta are entering the market and showing how food production can become more environmentally friendly and sustainable in the future. 
Driving force for food innovations
With the construction of the Food Campus Berlin, Artprojekt GmbH wants to reshape the future of food production. "We want to become the most important innovation site for food in Europe and a driving force for similar sites around the world," explains Jörg Reuter, Managing Director of Artprojekt Nature & Nutrition GmbH in an interview with bioökonomie.de.
Over the next few years, an innovation center for tomorrow's food production will be built on a 14,000-square-meter site in Berlin's Tempelhof-Schöneberg district - directly on the Teltow Canal. Office and communication rooms, test kitchens and glass production areas for start-ups, companies, institutes and service providers will be set up on around 40,000 square meters.  A start-up center for food crafts and production is also planned, as well as a canteen that will meet the latest innovation and nutrition standards.
Space for new concepts and innovative projects
"Food Campus Berlin will be a springboard for new concepts and at the same time a stage for innovative projects," says Reuter, explaining, "When we talk about innovation, we mean Planetary Health Solutions. This is about developing solutions that contribute to sustainability." Accordingly, the Food Campus is to become a kind of "think tank" where startups and established companies work hand in hand with researchers, experts from food technology and agriculture, and chefs on concepts and products for sustainable food.
Opening planned for spring 2024
The building application for the Food Campus Berlin was submitted in October, and construction is scheduled to begin in the spring of 2022. "There are no fundamental concerns there. We expect to be able to start building in April." According to Reuter, the construction costs of around 200 million euros will be borne by private investors. Food Campus Berlin is scheduled to open in spring 2024. Artprojekt GmbH will continue to manage the new campus after completion, while the buildings will be sold to investors. "It's exciting to see how we are kick-starting a zeitgeist here. The institutional investors like insurance groups are already lining up."
bb