Old wood useful for more than firewood
Researchers at Fraunhofer WKI developed new technologies to recycle wood without diminishing its quality.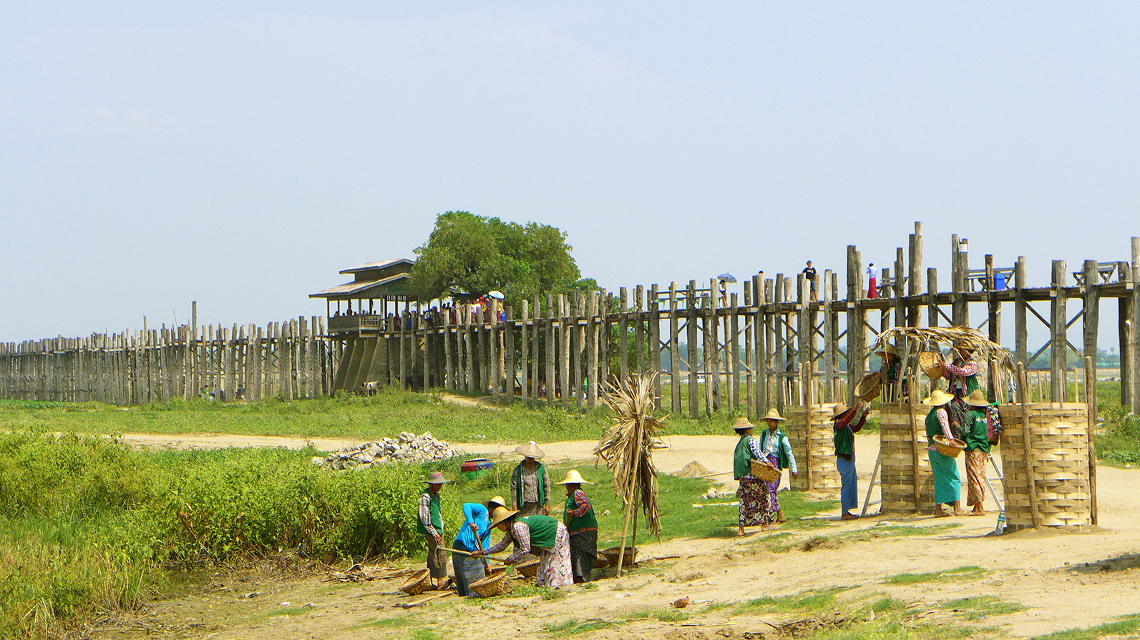 Source
Fraunhofer WKI/Peter Meinlschmidt
Wood is a very versatile material that can be reused multiple times. However, such recycling or cascade utilisation is very rare in Europe. In Germany, old wood is mostly used for energy generation and is thus simply burnt instead of using it for instance as building material. 15 project partners from five different countries banned together in the EU project CaReWood (Cascading Recovered Wood) to improve resource efficiency by recycling used wood via cascade utilisation. The project was funded for three years until May 2017 by the Federal Ministry of Food and Agriculture and their Agency for Renewable Resources.
New use for old timbers
Peter Meinlschmidt, researcher at the Fraunhofer Institute for Wood Research WKI, and his colleagues developed new technologies in order to identify contaminations such as plastics, paint or PVC within old wood and establish efficient ways of cleaning the surfaces. "The dismantling of buildings for instance produces large quantities of good-quality timber that could be recycled. The same thing holds true for scrap wood where the surface has been treated with wood preservatives," explains the physicist. "The point is to develop technologies that enable the reutilisation of large pieces of scrap wood without having to chop them up."
Developing techniques for reutilisation
Using several imaging tools and methods that even visualized the molecular makeup of the contaminations, the researchers were able to determine if and to what extent the woods are contaminated. According to Meinlschmidt, removing the cover layers only a few millimetres deep would be sufficient in many cases. To clean the surfaces the researchers employed several different methods: rotating brushes, sandblasting, sawing, and planing. To test these methods the Fraunhofer researcher used pallets as well as old window frames.
Protecting the environment
Moreover, CaReWood also does its part to protect the environment. "Across Europe, more and more woods are being chopped down again, and fresh wood is becoming rare. Except for Germany. Previously planted pine forests are left alone, in the hopes that the originally indigenous beech trees are coming back again, since they are also more resistant to climate change," says Meinlschmidt. "Another benefit of the old wood is the fact that their quality is oftentimes better, because the old trees used to grow more slowly."
In Myanmar the researchers were already able to actively support the environment by recycling old and large wooden beams of the longest teak wood bridge in the world. The old beams are being reused as railings or benches.
The future for wood reutilisation looks promising as well: a new and improved waste wood ordinance will most likely be in effect in 2018. Part of it will be to prioritise material reutilisation before an energetic one – just as the CaReWood participants were aiming for.
jmr