Mushroom threads as a leather substitute
In 2021, the sporting goods manufacturer Adidas will launch shoes using a fabric made of mushroom threads instead of leather.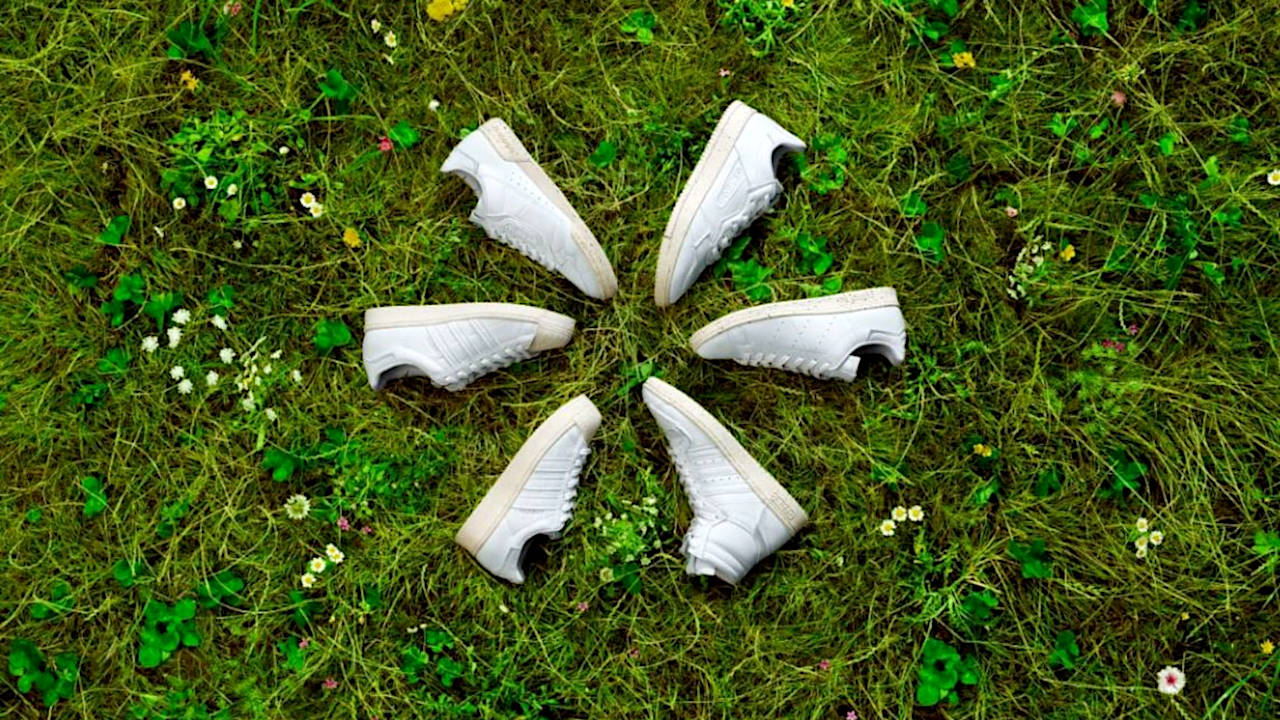 More than half of all their products, namely 60%, are to be sustainable in 2021, promises German sporting goods manufacturer Adidas. This will be achieved by using recycled polyester - e.g., from plastic waste collected from beaches - and reused cotton as well as by delisting animal furs. The brand also already has vegan shoes in its range. A real innovation, however, is what the group will exclusively launch with three other fashion companies worldwide this year: Shoes made of a mushroom mesh instead of leather.
Much more sustainable than animal leather
The visible part of the mushroom is actually only its fruiting body. Far larger is the underground thread-like network called mycelium, which in some species can span more than one square kilometre per organism. Growing the mycelial cells on a bed of sawdust takes two weeks. This produces fewer greenhouse gases and uses less water than animal leather. The material made from the mycelium has been named "Mylo" by the manufacturer Bolt Threads from California. It looks and feels like leather, and can also be used for the usual processing steps of animal or synthetic leather - from dyeing to finishing and embossing.
Highly functional and easy to process
"For far too long, the industry standard has characterised fabrics as natural or highly functional - but not both," said James Carnes, deputy head of global brand strategy at Adidas, at the launch of the collaboration with Bold Threads. "The way to change that is through responsible innovation with solutions that challenge the status quo. Products that use the best of what nature has perfected over millions of years - like Mylo - are essential to that." Adidas hopes that this approach will inspire others to join forces, "as a more sustainable future is something that no brand can create alone".
Consortium with big names
Bolt Threads CEO Dan Widmaier emphasised, "We are excited to work with partners who recognise that we are in a competition to develop sustainable alternatives to conventional technology." In addition to Adidas, Bolt Threads had chosen three "iconic and forward-thinking companies" as partners for the exclusive consortium: Kering, Lululemon and Stella McCartney. Together, they will develop more materials and products for a more sustainable future, Widmaier announced.
bl