Edible packaging from eggshells
"Eat, don't dispose" - with this in mind, students have developed bio-based packaging from food waste that can be eaten.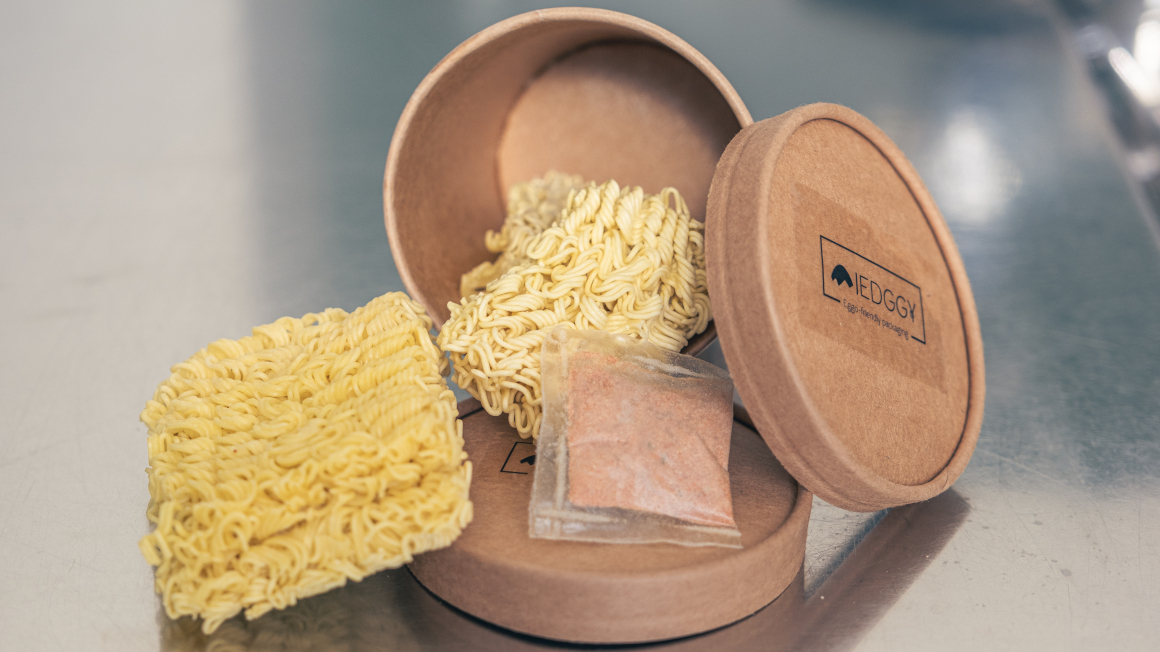 From yogurt pots and chip bags to cardboard boxes: The majority of packaging ends up in the trash shortly after use. 18.8 million tons of waste were generated in Germany alone in 2020, according to the Federal Statistical Office. 46% of this was generated in private households. To save raw materials and protect the environment, sustainable packaging solutions are needed. Students at the University of Hohenheim in Stuttgart have an alternative. A five-member team called EDGGY has developed edible packaging.
Foil for instant soup from eggshells
Eggshells and other vegetable raw materials served the students as raw material for an edible film for bagged soups. The special feature: This film co-dissolves in hot water, even providing additional protein. "Our packaging consists of a simple mixture of vegetable protein, eggshells and structure-giving plasticizers such as water," explains Bahar Abrishamchi from the development team. "By using proteins, our packaging is even healthy," adds Lina Obeidat, who developed the innovative packaging alternative together with Bahar Abrishamchi, Alena Fries, Paulina Welzenbach and Cora Schmetzer.
From challenge to start-up?
For this bio-based packaging solution made from food waste, the EDGGY team was awarded €1,200 in prize money in the EU's EIT (European Institute of Innovation and Technology) Food Solutions: Reuse2Repack Challenge in November 2022. "Producing this packaging material has been a journey as rewarding as it has been challenging," recalls Cora Schmelzer. "The Reuse2Repack Challenge has allowed us to go through a research cycle while acquiring our own entrepreneurial skills that can be applied in many different areas of life."
The development of the edible packaging is not yet finalized. "Our product can and must still be improved, and we want to pursue this further, perhaps even by founding our own start-up," adds Paulina Welzenbach.
bb