Bioeconomy research alliance with Australia
Germany and the Australian state of Queensland want to cooperate more in the future on green hydrogen - and in bioeconomy research.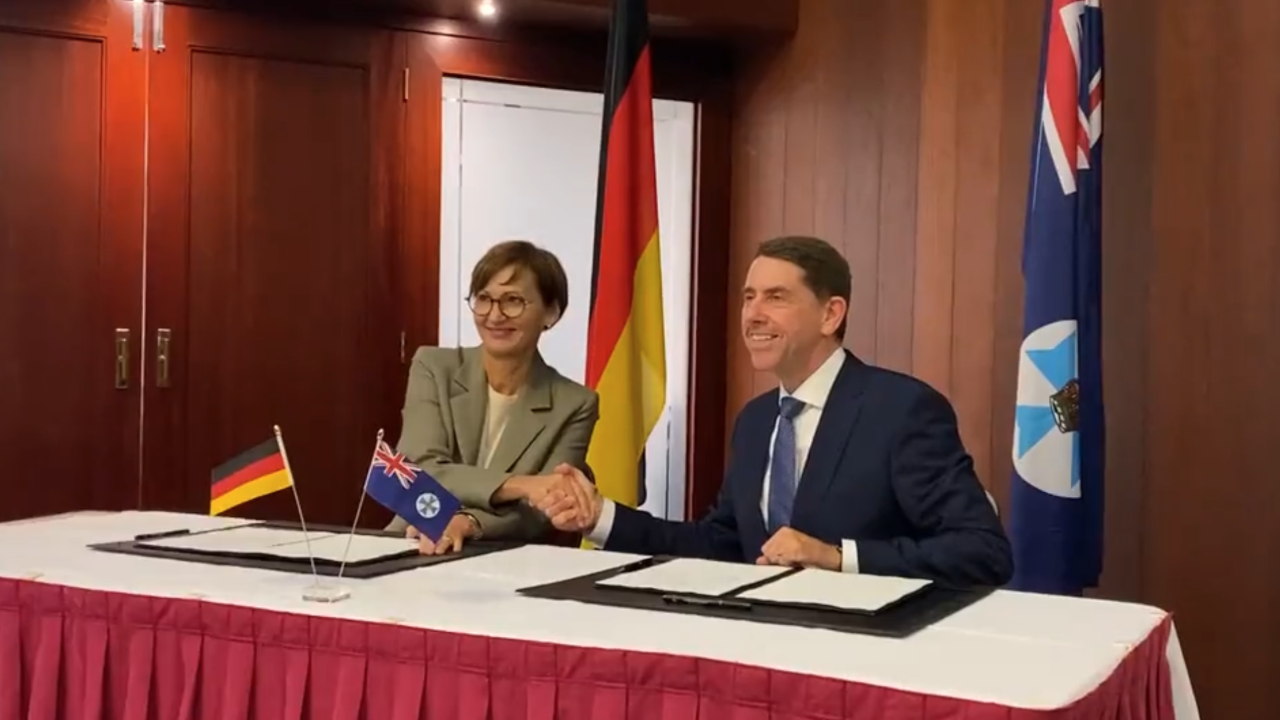 Source
Holger Loesch via Twitter
A sustainable economy based on biological resources is an important instrument for achieving the United Nations (UN) Sustainable Development Goals (SDGs). The German Federal Ministry of Education and Research (BMBF) recognized the potential of the bioeconomy early on and has been investing in research and development with strategies and programs since 2010. With the National Bioeconomy Strategy in 2020, the bioeconomy was established as a cross-departmental task. This also includes intensifying national and international cooperation in the field of bioeconomic research.
Research for climate protection
In order to further strengthen research on the bioeconomy, Germany and the Australian state of Queensland want to further intensify their cooperation from 2023. This was agreed by Federal Research Minister Bettina Stark-Watzinger and Cameron Dick, Minister for Trade and Investment in the Australian state. During the minister's visit to Queensland at the end of May, the two countries signed an agreement to strengthen joint bioeconomy research. With the "Joint Declaration of Intent", Germany and Australia aim to expand their long-standing research cooperation for climate protection.
Funding announcement planned for bioeconomy research
One focus of the research cooperation is the topic of green hydrogen. In the coming months, representatives from both countries want to discuss possible topics and projects as well as the funding of the research alliances. A joint funding announcement on bioeconomy research is to be made as early as next year. This should guarantee funding for both German and Australian researchers. In addition to joint research funding, workshops, symposia and the exchange of researchers and special activities for young scientists are also planned.
BMBF: 112 international cooperation projects already supported
The German government laid the foundation for international cooperation back in 2012 with the "Bioeconomy International" funding measure. Since then, 112 cooperation projects with 19 countries and a funding volume of about 70 million euros have been realized. German and Australian researchers have already collaborated on two projects under the funding measure. The "CLOOP" research project focused on the recovery of phosphorus from wastewater and sewage sludge. The work of the German partners was supported by the BMBF with 1.2 million euros. In the "BINOM" project, the researchers are working on making biocatalytic nanomachines more effective and environmentally friendly. The work of the German researchers is supported by the BMBF with 450,000 euros.