Update on the German Sustainability Strategy
The German government has decided on the further development of the German Sustainability Strategy to address new developments such as the European Green Deal and the Corona pandemic, and repeatedly emphasizes the contribution of the bioeconomy.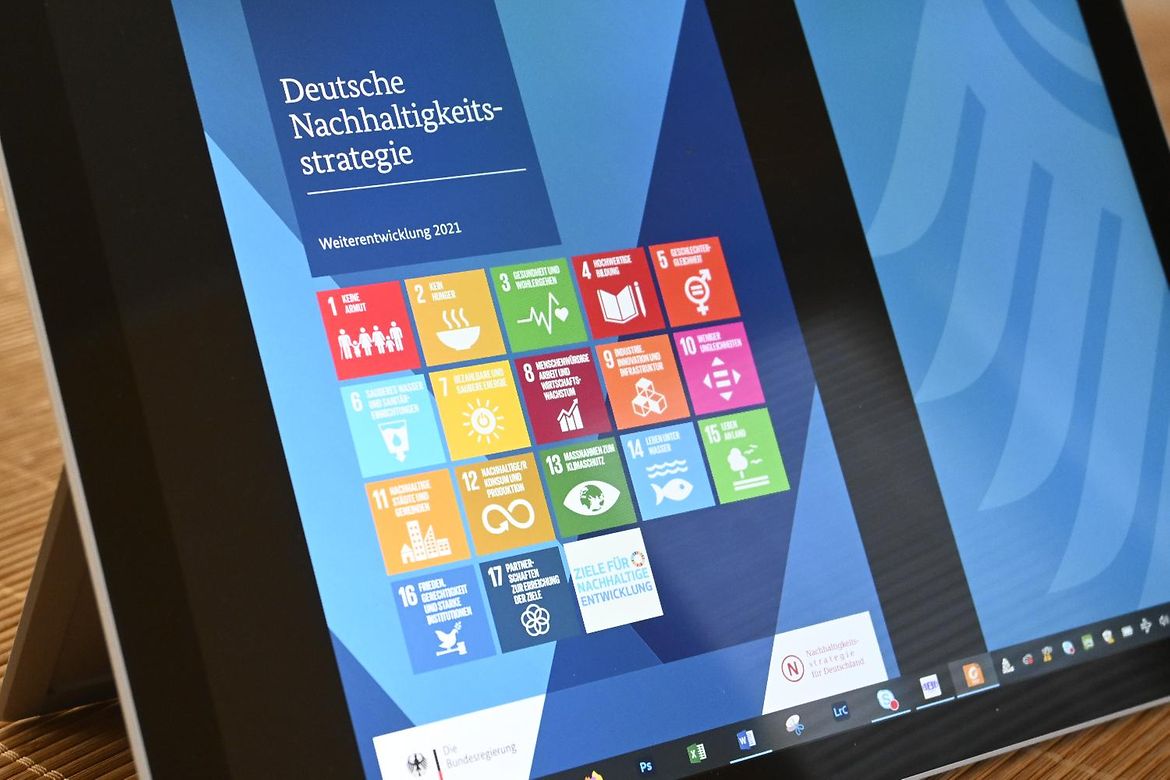 Source
Bundesregierung/Tybussek
In view of the United Nations' 2030 Agenda, the German government realigned the German Sustainability Strategy in 2017 and formulated concrete measures for sustainable development in various areas of society. Now the German government has published a further development of the German Sustainability Strategy. It takes up the "Decade for the Implementation of the 2030 Agenda" proclaimed in 2019 and also considers relevant political measures in response to the Corona crisis. With this strategy, the German government shows how it intends to push forward its sustainability policy in order to achieve the 17 Sustainable Development Goals (SDGs) by 2030.
Demand for bright ideas and innovations
In the report, the German Federal Ministry of Education and Research (BMBF) strengthens the role of education, science and innovation as key levers for achieving the goals. "The Covid 19 pandemic reminds us how urgent the shift to greater sustainability is in order to make our society and economy more resilient to global crises," said Federal Research Minister Anja Karliczek. "Over the next ten years, we therefore want to set the course for a sustainable future based on facts, with good ideas and along our European values." Karliczek underlined the importance of education and research for sustainable future decisions: "We need innovations to be able to achieve the sustainability goals and thus preserve our quality of life, our prosperity and unity."
Deutsche Nachhaltigkeitsstrategie - Weiterentwicklung 2021
The BMBF has contributed concrete measures to 15 of the 17 SDGs in the new strategy. The BMBF's two central contributions are the DigitalPakt Schule (Digital Pact for Schools) and the new BMBF strategy "Research for Sustainability" ("Forschung für Nachhaltigkeit" (FONA)). "We are thus substantiating our claim to be a pioneer for greater sustainability and crisis resilience," said Karliczek.
The contributions of the bioeconomy
The sustainability strategy mentions the bioeconomy several times as a contribution to a biobased, sustainable economy. For example, the German government hopes that the National Bioeconomy Strategy launched in January 2020 will provide significant impetus for achieving SDG 2 (Zero Hunger). This involves sustainable agriculture based on modern plant breeding and new cultivation methods and technologies. Furthermore, the aim is to provide an ecologically, economically and socially sustainable diet that is also healthy and nutritionally balanced. But the bioeconomy can also make an important contribution to sustainable economic activity in the sense of a circular economy, with innovative production processes and sustainable consumption patterns (SDG 8/9/12). Furthermore, research into ecosystems and the protection and use of biodiversity are central themes in the bioeconomy strategy and the sustainability strategy (SDG 15).
The Science Year 2020/21 - Bioeconomy also places its thematic focus on the UN Sustainable Development Goals (Article in German).
bb/pg