Biocoal from fermentation waste
Biogas contains too much carbon dioxide compared to natural gas. Researchers have now produced a new type of active carbon from the fermentation residues of the biogas plant, which removes carbon dioxide from the biogas.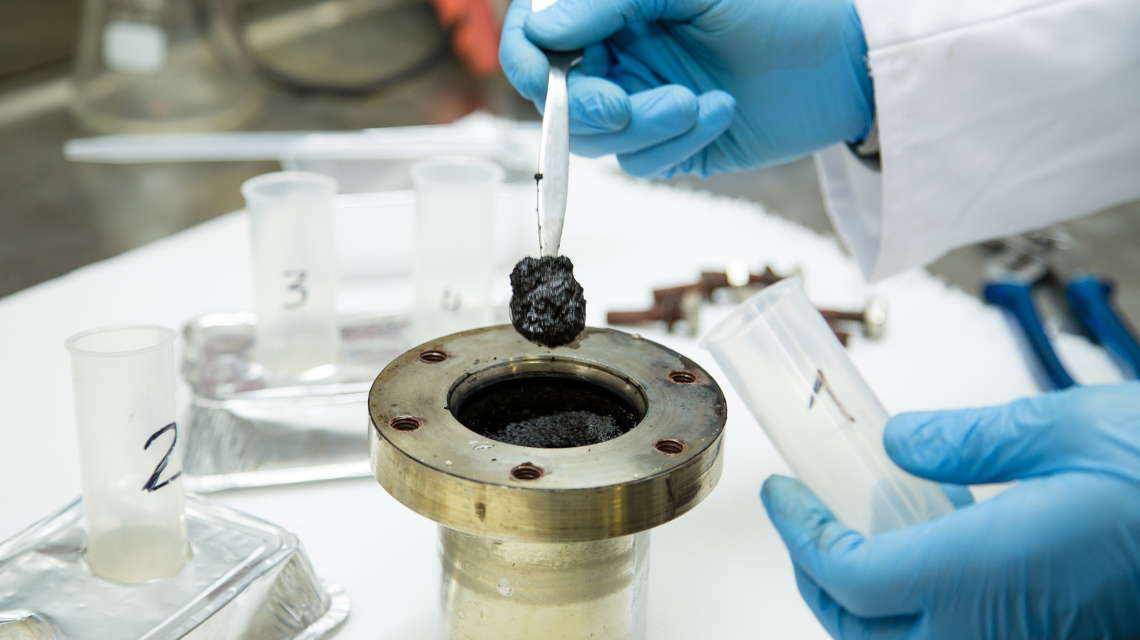 Source
University of Hohenheim / Astrid Untermann
One of the main concerns of the bioeconomy is to sustainably replace fossil raw materials such as natural gas and crude oil with resources such as biogas. In recent years, the number of biogas plants in Germany has risen to around 9,000. A study carried out by the University of Hohenheim at the beginning of 2018 showed that their share of electricity generation is still low at up to 6%. For years, researchers have been working on upgrading biogas to natural gas quality in order to make the alternative energy source fit for the future. However, biogas still contains comparatively high levels of carbon dioxide (CO2), which worsens its calorific value and limits its use.
Biological filter from fermentation residues
Researchers at the University of Hohenheim in Stuttgart, together with scientists from NOVA University in Lisbon, have now found a way to help the sustainable energy source gain momentum. As the team reported in the Journal of Analytical and Applied Pyrolysis, they have developed a biological filter that removes carbon dioxide from the biogas and thus makes the plant more profitable.

To produce the filter, the biochemists use fermentation residues from biogas plants and carbonize them. They used a special process, hydrothermal carbonisation (HTC), for chemical charring. "This is a so-called wet process. This means that we can also use the water contained in the biogas fermentation residues. We heat the biomass in a pressure vessel, the so-called autoclave, for three to six hours at 190 to 250 degrees Celsius," explains Catalina Rodriguez Correa from the Department of Conversion Technologies for Renewable Resources at the University of Hohenheim.
Active carbon with micropores as CO2 filters
The result was an active carbon that was pressed out, dried and then mixed with lye and heated up to 600 degrees again. As a result of this heating, so-called micropores were formed in the coal, which extract the excess carbon dioxide from the biogas. The micropores are filter-like spaces that store the CO2 in the coal. And this is very effective, as the Hohenheim researcher Andrea Kruse adds. "The activated carbon absorbs about two to two-and-a-half times as much carbon dioxide as comparable samples of conventional active carbon. Thus the biochars from fermentation remainders clearly perform better. The researchers now hope that their novel process for filtering excess carbon dioxide from biogas will soon be applied in practice.
Researchers from Dresden recently demonstrated that biogas plants can not only produce gas and electricity, but also high-quality biowaxes for the cosmetics industry.