Biobased foams from agricultural residues
In the EU project BIOMAT, researchers from eight EU countries, including Germany, are working on sustainable foam and composite materials, more than half of which are made from renewable raw materials.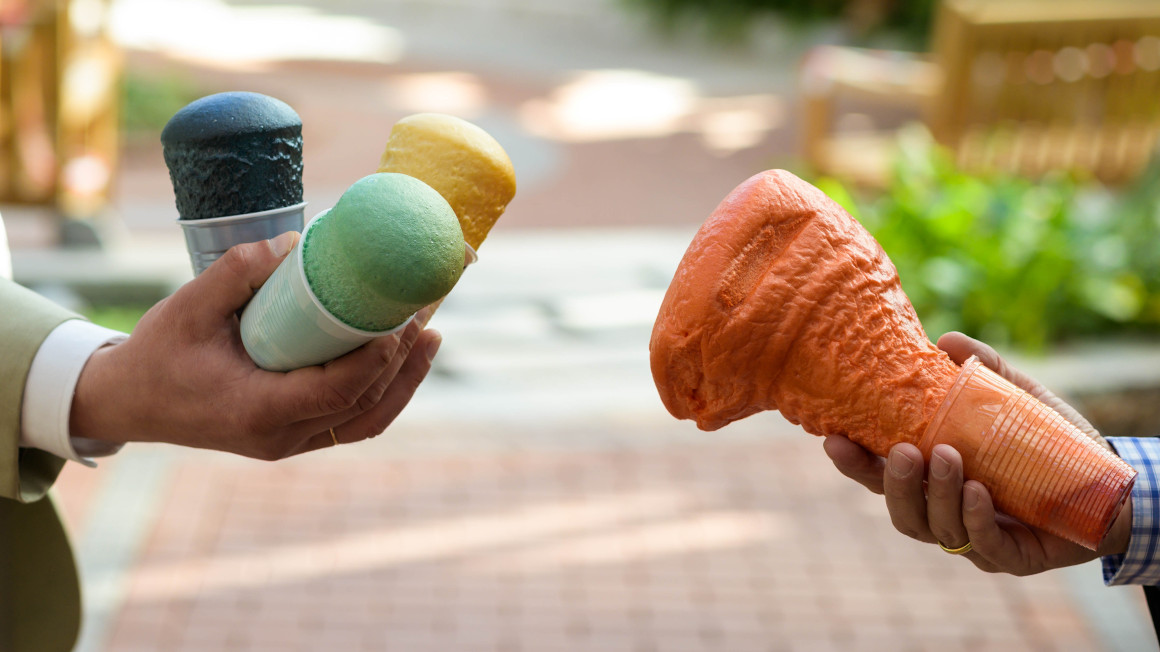 Household sponges, mattresses, car seats or insulating walls: it is hard to imagine everyday life without foams, whether hard or soft. However, the production of the petroleum-based material is not very environmentally friendly. Researchers at Kaiserslautern University of Applied Sciences think it's time for a change: Together with partners from seven countries, the team led by polymer chemist Sergiy Grishchuk wants to make foam and composite materials more sustainable. A total of 26 partners from Germany, France, Great Britain, Israel, Italy, Latvia, Portugal and Spain are working together in the EU-funded joint project BIOMAT.
Nano-filler from agricultural residues
The EU project aims to boost a sustainable European bioeconomy. To this end, nanobased foam and composite materials for buildings, construction, automobiles as well as furniture and bedding are to be developed that consist of at least half renewable raw materials. In addition, the greenhouse gas emissions during the production of the material are to be reduced by 30 to 50%. The BIOMAT project is funded by the European Union as part of the "Horizon 2020" research and innovation program. The work of the researchers at the Pirmasens Campus of Kaiserslautern University will be supported with a total of 1.3 million euros over the next four years alone.
Polyurethanes with higher organic content
The researchers are relying on nanofillers from agricultural waste materials such as rice husks, which are also expected to improve material properties such as durability. A team from the Department of Applied Logistics and Polymer Sciences will contribute its experience from research on hybridizing natural plant fibers with high-performance natural fibers. The researchers are convinced that combining plant fibers such as flax, hemp and kenaf with inorganic high-performance natural fibers from basalt can improve material properties without reducing the proportion of renewable raw materials. Another team wants to make polyurethanes more environmentally friendly by increasing the proportion of renewable raw materials and improve material properties by using nanofillers.
Service center for bio-based flexible foams
As part of the EU BIOMAT project, a service center for the development of new bio-based flexible foams for mattresses and upholstered furniture is also to be set up at the Pirmasens University Campus. In addition, the construction of a special processing plant for the development of new foam formulations and for testing new biopolyols and additives is planned.
bb