Bio-composite made from flax and chitosan
Researchers have developed a new bio-composite material that is made from CO2-neutral raw materials and is biodegradable.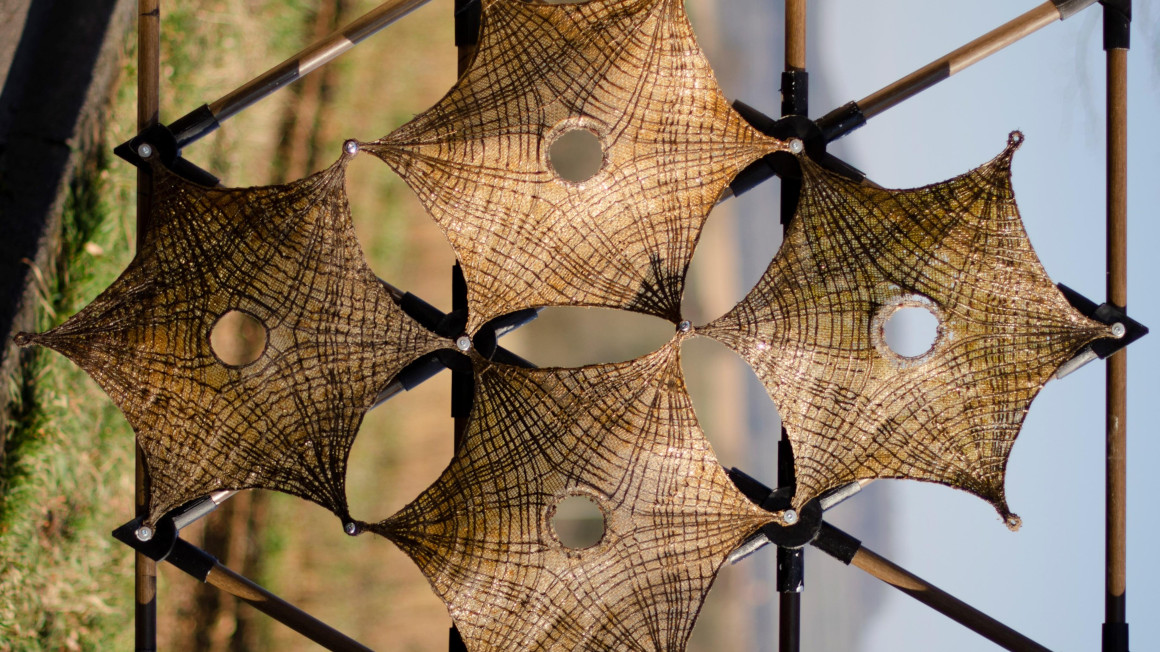 Source
BioMat am ITKE / Universität Stuttgart, Masih Imani
In vehicle construction, in aviation, in the furniture industry or in medical technology: Composite materials are used wherever lightweight and load-bearing elements are required. By combining different materials, composite materials are created that have certain properties and meet specific requirements. However, conventional composites are usually made from fossil raw materials such as concrete and are not sustainable. Not only does the production process cause significant CO2 emissions. Recycling is also energy-intensive. Researchers at the Institute of Interfacial Process Engineering and Plasma Technology (IGVP) at the University of Stuttgart have now developed a composite material that is made from natural materials, is biodegradable and leaves only a small CO2 footprint.
Competition with fossil composites
Flax fibers and the biopolymer chitosan were combined to produce the biocomposite. The plant fiber was used as a reinforcing element. The chitosan, in turn, was derived from chitin and holds the flax fibers together. "We conducted extensive experimental studies to test and optimize the manufacturing process in order to achieve mechanical properties that can compete with those of fossil-based composites," explains Linus Stegbauer, who initiated the research together with Stefan Carosella from IFB.
Chitosan gives high stiffness to flax fibers
The studies showed that chitosan with a short polymer chain length was best suited for impregnating the flax fibers, the researchers write. The porosity of the composites was lowest here, they say. However, the bio-composite is biodegradable not only because of its natural materials. Compared to composites made of epoxy resin, it also has higher stiffness and thus greater lightweight construction potential, they write. "This even gives our bio-based material a competitive advantage, for example when it comes to reducing fuel consumption in automotive construction," Stegbauer says.
Wide range of applications
The range of applications extends far beyond vehicle construction. The chitosan flax composite could also be processed into plywood and fiberboard, furniture compartments, in sports and leisure equipment, and in cargo crates, replacing fossil composites in the future.
bb