Bavaria promotes research into climate-neutral fuels
Two Fraunhofer institutes are being funded by the Free State of Bavaria with almost 12 million euros for the development of climate-neutral fuels from biomass and carbon dioxide.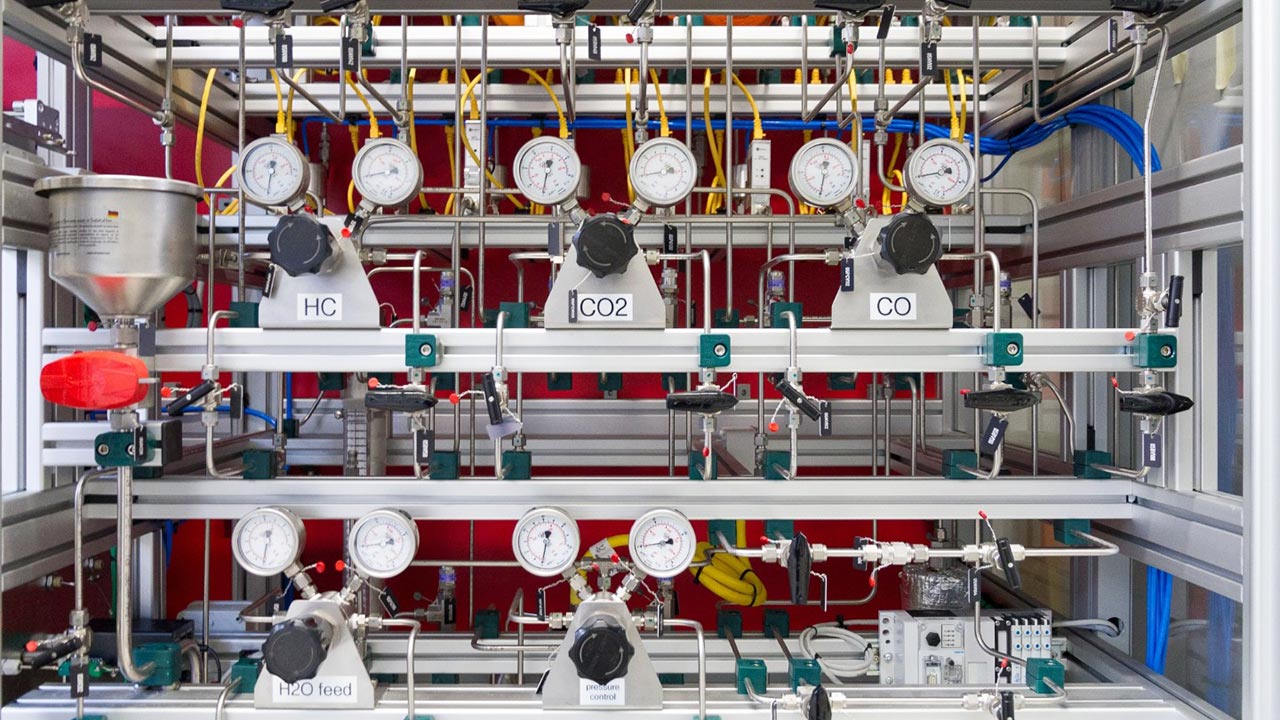 The end of fossil fuels such as gasoline and diesel has been heralded. Many countries have already decided when vehicles running on these fuels may no longer be marketed or registered. However, liquid fuels with high energy density could continue to play a role in shipping, aviation and certain commercial vehicles. CO2-neutral alternatives must be found for them.
11.9 million euros over a period of four years - this is how much money the Free State of Bavaria is providing to bring climate-neutral fuels closer to practice. The Fraunhofer Institutes IGB in Straubing and UMSICHT in Sulzbach want to use the money to establish a Center for Sustainable Fuels (ZENK).
Integrated refinery concept
With ZENK, the two Fraunhofer institutes intend to pool their expertise and establish a coupled pilot plant and development infrastructure. With an integrated refinery concept, the research results are to be quickly transferred to industrial application. "For me, the Center for Sustainable Fuels in Straubing and Sulzbach-Rosenberg is a key project for the future that can make a significant contribution to the energy transition and to securing the energy supply in Bavaria," said Hubert Aiwanger, Bavarian State Minister for Economic Affairs, Regional Development and Energy, when the funding decision was handed over at the end of June 2023.
Power-to-X coupled with biomass approach
Specifically, the researchers want to combine two approaches: In a power-to-X process, electricity from renewable energy sources is to be used to produce hydrogen in a climate-neutral way, which is then chemically processed with carbon dioxide to produce methanol. This, in turn, will serve as a starting material for higher olefins, providing the basis for various types of fuel.
In parallel, a hydrogen-rich synthesis gas is to be produced from regionally available biomass, as well as a crude oil equivalent and biochar as by-products. The synthesis gas is to be fed to the methanol synthesis of the power-to-X process. The biogenic oil could also be processed into fuels.
Formal CO2-negative fuel production
"In order to make the best possible use of the limited resources, we want to identify and leverage the synergies between biomass utilization and power-to-X applications - i.e., electricity-based fuel generation - as part of this project," explains Robert Daschner, who heads the project on the UMSICHT side. "To this end, we are developing technical solutions, for example, for the provision of hydrogen or carbon dioxide from biomass residues."
Since some of the carbon remains sequestered in the biochar, the researchers consider the overall process to be CO2-negative fuel production. However, this consideration only makes sense if the biochar is not used or only used in a way that does not release the greenhouse gas into the atmosphere.
bl