Alternative proteins for gluten-free baked goods
Using proteins from pea, rapeseed, quinoa and daisies, Hohenheim researchers want to replace gluten protein in baked goods and thus make pasta both fluffy and nutritious.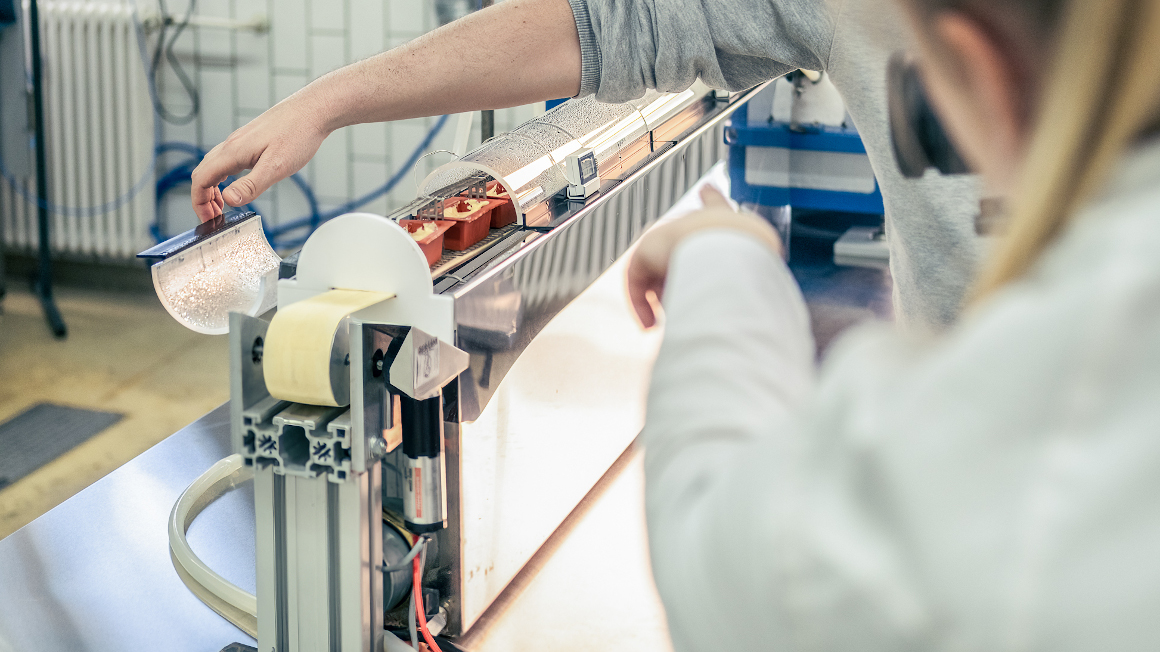 Source
Oliver Reuther / Universität Hohenheim
For many people, pasta is a natural part of their meals. For 250 million people worldwide, however, such food causes serious health problems. The reason: they suffer from celiac disease - an intolerance to gluten, a protein found in many types of grain. Although there are already gluten-free products on the market, the baked goods lack the right texture. This is because gluten is a gluten protein that provides stability to air bubbles in dough and bread and gives volume to pasta. Without the supporting gluten framework, the dough collapses.
Stabilize dough with alternative proteins
Researchers at the Department of Plant Foods at the University of Hohenheim are therefore specifically looking for alternative proteins that make the dough fluffy and suitable for people with gluten intolerance. "Instead of supporting the dough with gluten, we are focusing on stabilizing the interface between the gas bubbles and the dough with alternative proteins," said Mario Jekle, head of the Department of Plant Foods at the University of Hohenheim. The researchers' goal is to find alternative proteins that can directly replace the gluten protein or can be linked to form chains with gluten-like properties.
In their experiments, the researchers focus on plant proteins from pea and rapeseed, on the one hand, but also on foaming plant substances, so-called saponins, obtained from quinoa and daisies. These are first steamed in a fermentation line and then heated in a traditional continuous baking oven.
Chaining of proteins and mucins
The new pasta should not only be healthy and fluffy, but also tasty and nutritious. Here, the team relies on mucilage substances known as arabinoxylans, which are rich in dietary fiber. Arabinoxylans are found in almost all cereal hulls and are also used as bran or cattle feed. Natural proteins from rice, corn or oats are to be linked with the mucins for this purpose.
Potential for plant breeding
The breads that roll off the conveyor belt of the mini-baking line at the Hohenheim Technical Center are still tiny. But the researchers are convinced of the potential of their research. The combination of plant proteins and mucilage could also bring further advantages for meat substitutes. In the future, 3D printers could also be used to loosen and bake the dough in a single step. But there is still a long way to go before that happens. The team is pursuing another goal with its research, however: "If we define the requirements precisely, we can work with plant breeders to specifically breed new pea varieties whose proteins are even better suited to our approach," explains Jekle.
bb