The plant doctor
Andreas von Tiedemann
Profession
Agricultural scientist und graduate Doctor of phytomedicine
Position
Professor of plant pathology and plant protection at the University of Göttingen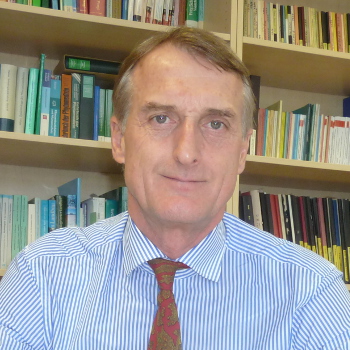 Source
University of Göttingen
Profession
Agricultural scientist und graduate Doctor of phytomedicine
Position
Professor of plant pathology and plant protection at the University of Göttingen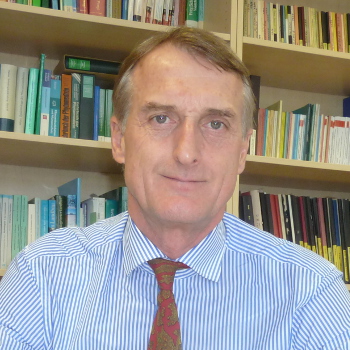 Source
University of Göttingen
The Göttingen agricultural scientist Andreas von Tiedemann is researching plant diseases in order to eliminate fungal pathogens threatening our crops.
Whether grey mould or boxwood borer: pests that stray into Andreas von Tiedemann's garden are at a disadvantage. After all, they are dealing with an expert who is passionate about plant protection. For almost 40 years, the agricultural scientist and doctor of phytomedicine has been searching for new strategies to effectively combat plant diseases. He was recently honoured with the highest award a "plant doctor" can receive: In August 2018, Tiedemann was awarded the Anton de Bary Medal by the German Phytomedical Society for his "life's work". Thus, the Göttingen professor of plant pathology and plant protection is in line with those luminaries who - as he says - once seemed "unattainable" to him. The 62-year-old does not see the medal as a reason to rest on his laurels: "I still have a lot to do. The award motivates me to continue," says the researcher.
The Brazilian-born son of a German plant breeder was literally born with a passion for plants. "In the 1950s, my father went to Brazil for a Swedish seed company to breed malting barley for the Brazilian beer industry and set up a breeding station there," explains the researcher. Von Tiedemann was four years old when the family returned to Germany. He spent his childhood and youth in Worms in Rhineland-Palatinate. His interest in biology grew during his school years. In addition to experiments with water fleas, it was above all his mother's vegetable garden that inspired him as a child. "I have seen what it is like to sow something and grow something. This was an opportunity that not everyone growing up in the city has. But that brought me closer to the subject of plants."
Nevertheless, it was skepticism that accompanied the boy from the city to Vienna in 1981 to study agricultural sciences at the University of Natural Resources and Applied Life Sciences. But, as he says, his "reservations" quickly vanished. "It was amazing how I was immediately infected after the first lectures. Something within me came free," recalls von Tiedemann. After only four semesters, he moved from Vienna to Göttingen, where, like his father, he obtained a degree in agricultural sciences from the university.
Mit Mikroorganismen gegen Pilzerreger
Das Thema seiner Diplomarbeit war schließlich der Katalysator für seine Karriere als Pflanzendoktor. Damals galt seine Aufmerksamkeit der Zwiebelweißfäule, die von einem bodenbürtigen Pilzerreger verursacht wird. "Die Krankheit ist schwierig zu bekämpfen, weil sie die Zwiebel vom Boden aus befällt und im Grunde nicht mit klassischem Pflanzenschutz kontrolliert werden kann. So kam die Idee auf, einen biologischen Pflanzenschutzansatz zu finden, also Mikroorganismen, die als Gegenspieler zur Kontrolle der Weißfäule eingesetzt werden können."
Die Suche nach natürlichen Antagonisten, die Pflanzenkrankheiten bekämpfen, zieht sich dem Forscher zufolge seither "wie ein roter Faden" durch sein Leben. Die Protagonisten seiner Arbeit variierten dabei. 1985 promovierte er in Göttingen auf dem Gebiet der Pflanzenpathologie, konkret zu Pilzerkrankungen bei der Weinrebe. 1993 folgte die Habilitation. Hier untersuchte er, welchen Einfluss Ozon auf Kulturpflanzen wie Weizen oder Bohnen hat. Während eines Forschungsaufenthaltes in den USA am Boyce-Thompson-Institut in Ithaca von 1994 bis 1996 widmete er sich dem Grauschimmelerreger, der bevorzugt Obstpflanzen wie Erdbeeren angreift. 1996 wurde von Tiedemann zum Professor für Phytomedizin an der Universität Rostock ernannt. 2001 kehrte er an seine frühere Wirkungsstätte an die Universität in Göttingen zurück, wo er seither den Lehrstuhl für Pflanzenpathologie und Pflanzenschutz leitet und einen europaweit einmaligen Masterstudiengang dazu etabliert hat.
Biological plant protection products and their limits
Like many other research careers, the award-winning phytomedical scientist's career has not always been successful, but even then it has been very instructive. The agronomist had to learn that his natural protagonists in the field did not always achieve the effect achieved in the laboratory. "In the very complicated network in which living organisms interact with each other in the field, the antagonist that is used is of course also influenced by others," explains von Tiedemann. However, setbacks could not stop him in his search for natural antagonists for plant diseases.
Success through "failure"
On the contrary, the researcher has even deliberately published one of his most spectacular "failures" in order to point out the limits of biological plant protection. At the time, a microorganism that achieved an impressive effect in the laboratory against a fungal disease in rape had failed completely in the field. The researcher spent a year and a half fighting for publication. "I wanted to show that a biological pesticide is only a useful instrument if it also performs in the field," explains von Tiedemann. "But it is incredibly difficult to publish such negative but also important results. I see this as a big problem in our scientific culture." But the success of the paper later proved the researcher right and motivated him to continue.
The scientist is convinced that biological pesticides work much better in certain diseases than chemical substances. "Today's crop protection products usually act via the upper parts of the plant. There they are very good and efficient. But as far as the soil side and root health are concerned, this is not the case. According to von Tiedemann, it is precisely this gap that could be closed by biological means.
Chemical crop protection cannot be replaced
After all these experiences, it is hardly surprising that even the experienced expert in biological plant protection in his own garden - if there is no other way - uses conventional fungicides or herbicides to drive out pests. "The possibilities of using nature are - as I know today - very limited. I have long since abandoned the idea that biological pesticides could replace chemical pesticides. That is an illusion. But it's always worth trying to find something."
Evidence instead of hypothesis
Despite all his realism, the plant expert has retained his optimism. In addition to research, it is teaching that is close to the doctor's heart. His credo: to teach students that adherence to scientific standards is the most important thing and that it is always necessary to distinguish between evidence and hypothesis. The researcher sees it as problematic that nowadays in society, actions are taken that are "very often hypothesis- and less evidence-based". "This can become a huge problem where serious mistakes are made," he argues. The professor therefore urges his students to carry out the often arduous but necessary field trials and warns that "field observation is falling behind in modern agricultural science".
Here von Tiedemann follows the path of his great role model, the Göttingen phytomedical scientist Rudolf Heitefuß: "He used to say that a good agricultural scientist always has one foot in the furrow." Tiedemann has long grown fond of agriculture and it has become the guiding principle of his career: "It would be satisfying for me if in the end I gain knowledge that will help agriculture to progress."
Author: Beatrix Boldt