Fitness bars made of crickets
Christopher Zeppenfeld
Occupation:
Business Administration
Position:
Founder and managing director of the start-up SWARM Protein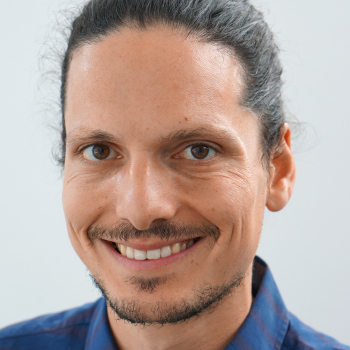 Occupation:
Business Administration
Position:
Founder and managing director of the start-up SWARM Protein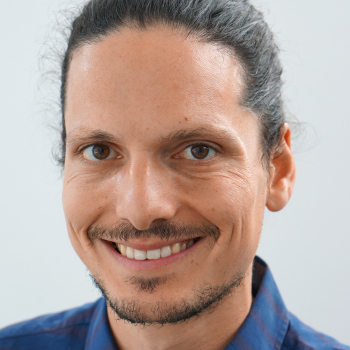 SWARM founder Christopher Zeppenfeld and his team are hoping to popularise insect-based snacks with a first fitness bar made from crickets. Their new product is set to open the market to innovative protein alternatives.
Insects can be delicious. At least, this is the opinion of Christopher Zeppenfeld and his team at SWARM. With the first fitness bar with a main ingredient of crickets, the founder and managing director of the start-up SWARM Protein is aiming to break down longstanding reservations towards insect-based food. Supported by money from a crowdfunding campaign, the Cologne-based trio will soon be putting the first insect protein sports bar on the market. The goal is clear: crickets represent only the beginning. Indeed, other insect food products are set to follow.
Question
Where did the idea to produce a fitness bars using insects come from?
Answer
In 2015, after being inspired by the report 'Edible Insect' from the Food and Agriculture Organization of the United Nations (FAO), my co-founder Timo and I travelled through Southeast Asia for three and a half months. After sampling all manner of insects, it was clear to us that with just a few tweaks here and there, namely fewer eyes, legs and feelers, we would bring this sustainable and extremely high-quality protein to the Western market. As a first product format, we chose a bar that is aimed at reducing possible barriers to consumption, and which would simplify the process of testing on the side of customers. In this way, our 'convenience' product is generating acceptance for insects as an innovative source of protein.
Question
Why was the silkworm chosen as a protein source?
Answer
The cocoon of this silk spinner is a by-product of the globally vast silk industry. Towards the practical application of this product, we are cooperating with the Leibniz Institute for Agricultural Engineering and Bioeconomy as well as an established producer of organic silk. The development of food technology is not a straightforward undertaking, and so the project is of a long-term nature. For our first product, the SWARM Protein Fitness Bar, we are using crickets as a protein source. Thereby, we cooperate directlywith small farmers in rural Thailand, where the insects are already ground into a fine powder in accordance with food hygiene requirements.
Question
How does SWARM differ from other fitness bars?
Answer
We use sustainable protein that is derived from insects. This protein is of comparably high quality to conventional sources of protein from cattle breeding (milk, whey), but is a great deal more resource-conserving. This is because the insects are cold-blooded, meaning that they do not use energy from feed in order to maintain body temperature. Instead, they can invest their energy almost entirely in growth.
Question
How far is the development of the insect bar?
Answer
The development of the bar has been completed. It will be offered in three flavours: Red Berries, Chia Hazelnut and Raw Cacao. For the production of the first batch, we have launched a crowdfunding campaign. This will also serve as a proof-of-concept that insects can be accepted as a foodstuff.
Question
What are your next tasks? Are other products from insects in the pipeline?
Answer
In the coming weeks, we will be focusing above all on our crowdfunding campaign. At the same time, we will be giving greater attention to the matter of distribution and will be looking for suitable investors who can share our vision. More products containing insect-based protein are already in the works. Here, the field of sports nutrition offers us numerous possibilities. Moreover, we are also looking forward to driving forward the development of other insect species as foodstuffs.